Source:  Images and content by Rolex.  See the original article here - https://newsroom.rolex.com/world-of-rolex/perpetuating-arts-and-culture/rolex-and-music/rolex-and-music/news-3/rolex-welcomes-2023-with-the-time-honoured-vienna-philharmonic-new-years-concert
https://newsroom-content.rolex.com/-/media/project/rolex/newsroom/rolex/rolex-newsroom-int/world-of-rolex/perpetuating-arts-and-culture/rolex-and-music/assets/2022-concert-new-year/wpo22dn_009_v.jpg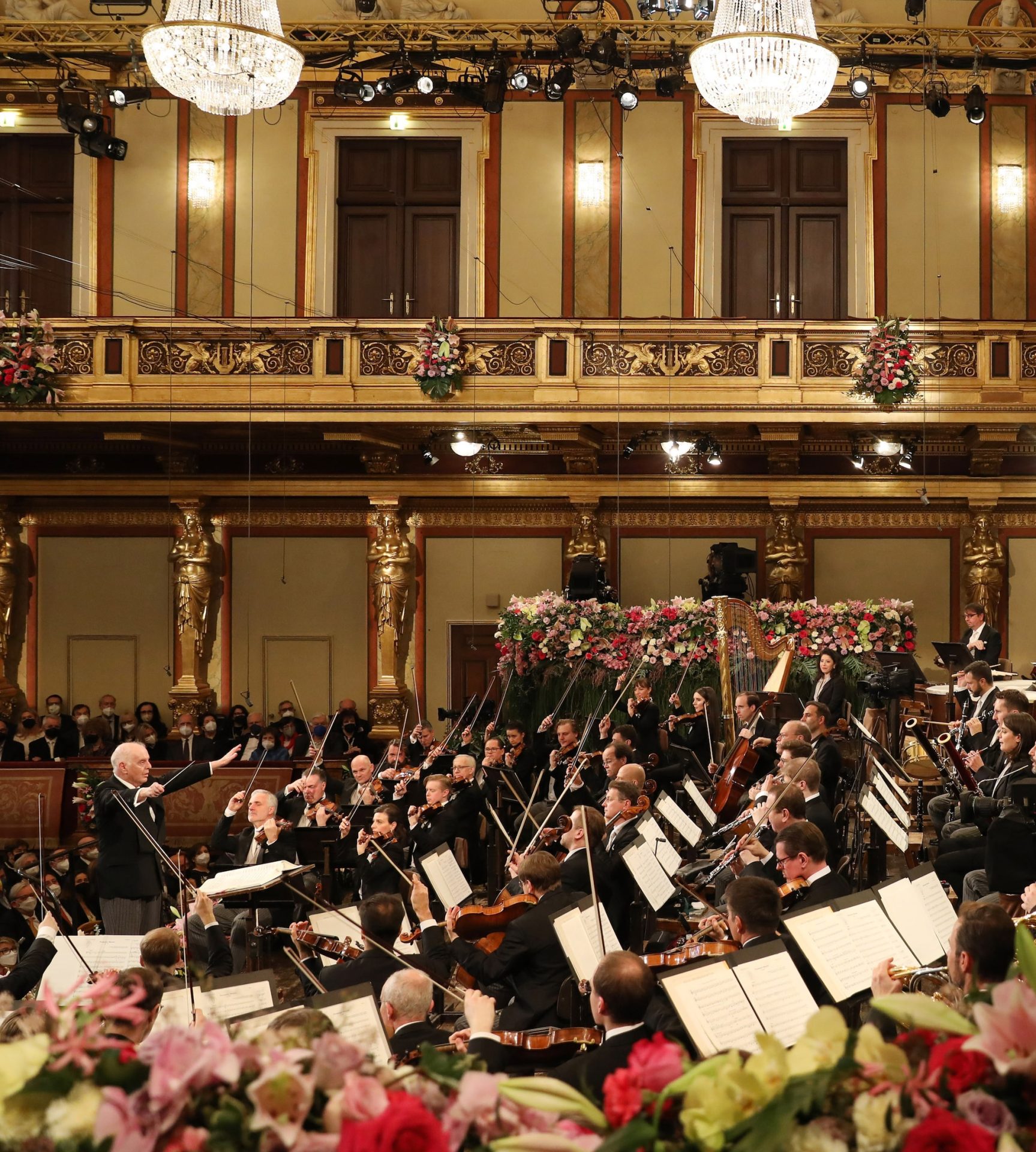 PERPETUATING CULTURE
The continuous pursuit of excellence, symbolized by the word 'Perpetual', underpins every aspect of Rolex's activities from watchmaking to its many partnerships. This commitment to always reach the pinnacle of performance and achievement drives the company to support outstanding individuals and organizations in the arts and culture through its Perpetual Arts Initiative.
By embracing a wide range of the arts − from music, architecture and cinema to dance, literature, theatre and visual arts in its mentoring programme − Rolex confirms its long-term dedication to fostering global culture and artistic excellence.
New Zealand soprano Dame Kiri Te Kanawa became the first artist to represent the brand as a Testimonee in 1976. Over the decades, she was joined by many of the world's greatest musicians, artists and performers, along with celebrated institutions, festivals and orchestras.
Rolex has been linked with the incomparable sound of the Vienna Philharmonic, a beacon of classical music, since 2008 when it became Exclusive Partner of the renowned orchestra, and since 2009 when it became Exclusive Sponsor of the New Year's Concert.
Among the artists that Rolex partners are Italian mezzo-soprano Cecilia Bartoli, French tenor Benjamin Bernheim, Venezuelan conductor Gustavo Dudamel, Peruvian tenor Juan Diego Flórez, German tenor Jonas Kaufmann, English-Italian conductor Sir Antonio Pappano, Welsh bass-baritone Sir Bryn Terfel, Mexican tenor Rolando Villazón, Bulgarian soprano Sonya Yoncheva, Yuja Wang, from China, Hélène Grimaud, from France, Canadian singer and Grammy Award-winner Michael Bublé and sitarist Anoushka Shankar.
As well as the Vienna Philharmonic, along with the Salzburg and Whitsun Festivals, Rolex supports many of the foremost cultural institutions from around the world. They include the Teatro alla Scala in Milan, London's Royal Opera House, the Metropolitan Opera (The Met) in New York, the Opéra national de Paris, the Teatro Colón in Buenos Aires, the National Centre for the Performing Arts (NCPA) in Beijing, the Opéra de Monte-Carlo and the Elbphilharmonie (Hamburg).