Source:  Images and content by Rolex.  See the original article here - https://newsroom.rolex.com/world-of-rolex/perpetual-planet/rolex-and-exploration/rolex-and-exploration/news-4/steve-boyes-and-the-great-spine-of-africa-series-of-expeditions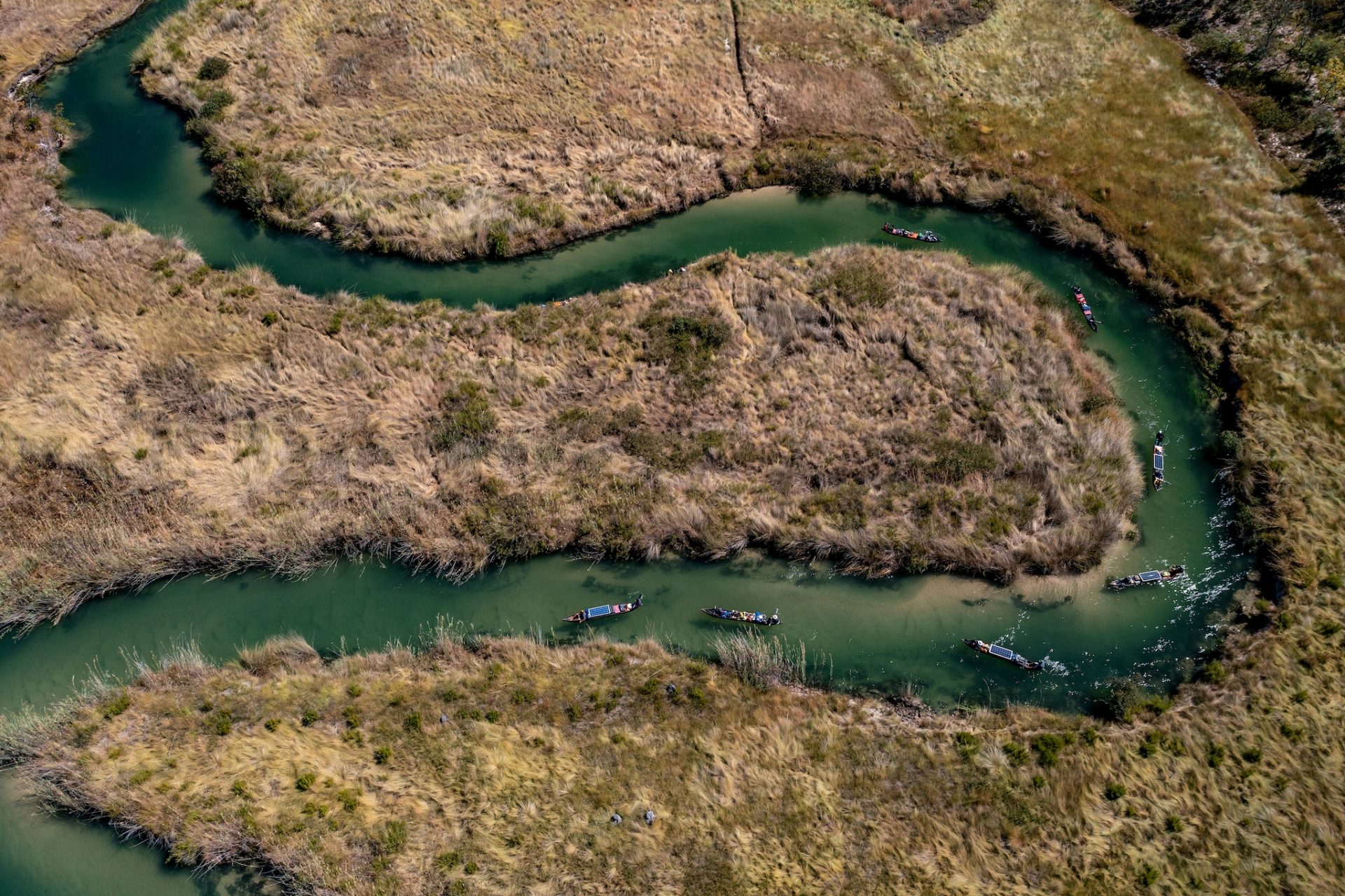 ABOUT THE PERPETUAL PLANET INITIATIVE
For nearly a century, Rolex has supported pioneering explorers pushing back the boundaries of human endeavour. The company has moved from championing exploration for the sake of discovery to protecting the planet, committing for the long term to support individuals and organizations using science to understand and devise solutions to today's environmental challenges.
This engagement was reinforced with the launch of the Perpetual Planet Initiative in 2019, which initially focused on individuals who contribute to a better world through the Rolex Awards for Enterprise, on safeguarding the oceans as part of an established association with Mission Blue, and on understanding climate change via its long-standing partnership with the National Geographic Society.
An expanding portfolio of other partnerships embraced by the Perpetual Planet Initiative now includes: Cristina Mittermeier and Paul Nicklen in their work as conservation photographers; Rewilding Argentina and Rewilding Chile, offspring organizations of Tompkins Conservation, which are protecting landscapes in South America; Coral Gardeners, transplanting resilient corals to reefs; Steve Boyes and the Great Spine of Africa series of expeditions, exploring the continent's major river basins; the Under The Pole expeditions, pushing the boundaries of underwater exploration; the B.I.G expedition to the North Pole in 2023, gathering data on threats to the Arctic; and the Monaco Blue Initiative, bringing together ocean conservation experts.
Rolex also supports organizations and initiatives fostering the next generations of explorers, scientists and conservationists through scholarships and grants such as Our World-Underwater Scholarship Society and The Rolex Explorers Club Grants.