Source:  Images and content by Rolex.  See the original article here - https://newsroom.rolex.com/world-of-rolex/perpetuating-arts-and-culture/rolex-and-cinema/rolex-and-cinema-2022/news-2/governors
https://newsroom-content.rolex.com/-/media/project/rolex/newsroom/rolex/rolex-newsroom-int/world-of-rolex/perpetuating-arts-and-culture/2022/cinema/thumbnails_share_search/share_governors.jpg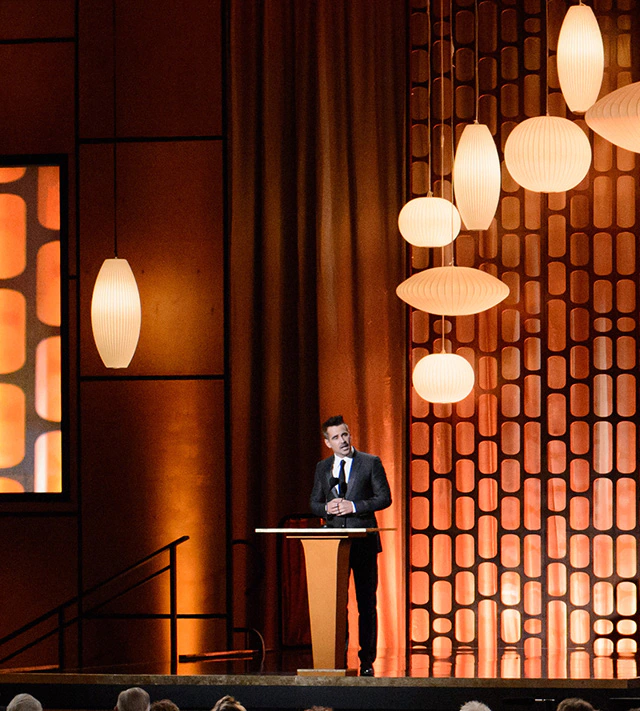 THE JEAN HERSHOLT HUMANITARIAN AWARD
This award is presented to a personality within the film industry who has set an example through their work in support of a humanitarian cause. The 2021 Jean Hersholt Humanitarian Award goes to Danny Glover. In the words of David Rubin, President of the Academy of Motion Picture Arts and Sciences, the actor is receiving the award for his "decades-long advocacy for justice and human rights (which) reflects his dedication to recognizing our shared humanity on and off the screen."
Previous winners include Gregory Peck, Elizabeth Taylor, Audrey Hepburn, Paul Newman, Oprah Winfrey, Angelina Jolie and Geena Davis.
HONORARY AWARDS
The 2021 Honorary Awards go to actress Liv Ullmann, screenwriter, filmmaker and actress Elaine May, and actor Samuel L. Jackson.
Honorary Awards are given for lifetime achievements. They can honour a talent, an outstanding career, human and artistic qualities or an exceptional contribution to motion picture arts and sciences.
The 2021 winners join such illustrious predecessors as Charlie Chaplin, Spike Lee, Jean-Luc Godard, Lauren Bacall, Agnès Varda, Ennio Morricone, Federico Fellini, Kirk Douglas, Sidney Poitier, Stanley Donen, Jeanne Moreau, Sophia Loren and composer Lalo Schifrin.
THE IRVING G. THALBERG MEMORIAL AWARD
The Irving G. Thalberg Memorial Award has not been given in 2021.
Since 1937 the award has been periodically presented to "creative producers whose bodies of work reflect a consistently high quality of motion picture production."

Previous winners include Darryl F. Zanuck, David O. Selznick, Walt Disney, Cecil B. DeMille, Sam Spiegel, Alfred Hitchcock, Ingmar Bergman, Albert R. Broccoli, Steven Spielberg, Billy Wilder, Francis Ford Coppola and Clint Eastwood. In 2019 Kathleen Kennedy became the first woman to receive the award, jointly with her husband.
Due to rescheduling, the 2021 Governors Awards are presented in March 2022.