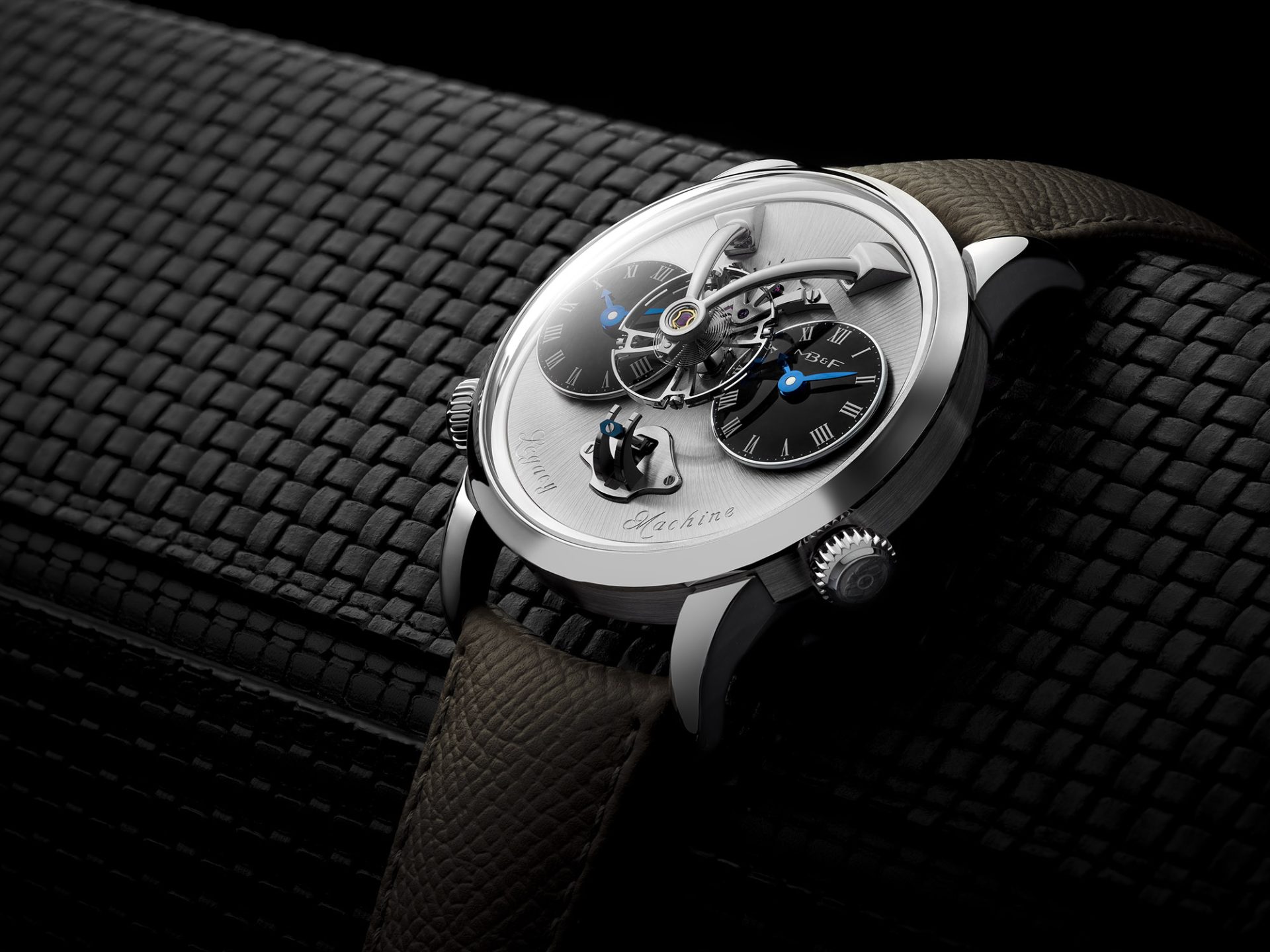 JUST WHEN YOU THOUGHT IT WAS ALL OVER, MB&F has decided to auction one of the initial Legacy Machine No.1 (LM1) prototypes in celebration of the collection's 10th anniversary. This one-of-a-kind timepiece marks the birth of the LM1 series, first presented in 2011. The end of the series was announced in 2017 with a Final Edition of 18 pieces, giving the MB&F team the time to explore other creative horological avenues.
Since all the LM1 editions have now been sold, the only way to commemorate this important anniversary was one of the original prototypes. This historical piece is not only an important part of MB&F history, it is also a rare occurrence as the brand hardly ever produces Pièces Uniques, making the ones that exist highly sought-after pieces.
This LM1 "Longhorn" follows on from the HM4 Thunderbolt prototype, which was also sold on the 10th anniversary of the HM4 collection (in 2020) to one of the brand's most avid collectors in a private sale. To make this second prototype sale fairer for all MB&F aficionados, MB&F founder Maximilian Büsser has decided to auction the piece at the sale organised in Geneva on November 7th (2021) by Phillips in Association with Bacs & Russo – and to donate a significant portion of the proceeds to Save The Rhino International.
SO, WHAT IS THE LONGHORN?
The LM1 Longhorn refers to the horns or lugs that are one of the most important elements of the design of a watch. During the initial design conversations back in 2009-2010, the idea of long horns was explored, but they were problematic as where do you put the spring bar for the strap – close to the case or at the tip of the lug? Depending on your wrist size both these options can lead to a bad fit. So Max Büsser and designer Eric Giroud ended up going for shorter lugs.
But the long horns were always at the back of Max's mind. "During one of our recent brainstorming sessions I suddenly had the idea to drill two holes in the long horn for the spring bar – one hole at the tip of the horn and the other closer to the case – and then let the customer decide where he wants to put his strap. I don't know why I didn't think of this 10 years ago!"
WHAT ELSE MAKES THE LM1 LONGHORN UNIQUE?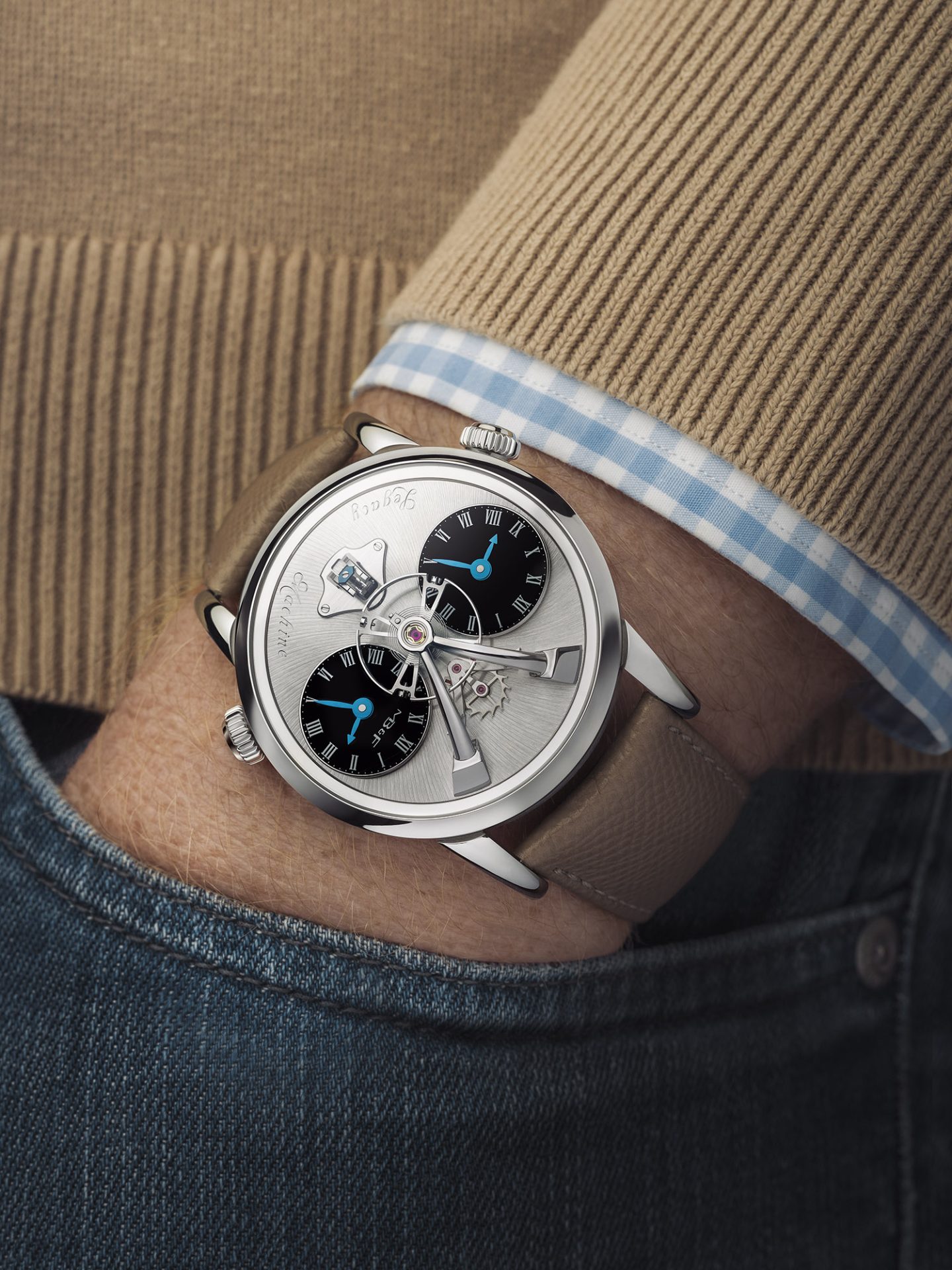 The vast majority of LM1s were produced in white or red gold, platinum and titanium. The LM1 Longhorn features a stainless steel case; only 18 other stainless steel LM1 models were produced for the "Final Edition" of 2017. The LM1 Longhorn is paired with a rhodium-plated base plate and, for the very first time in LM1 history, the sub dials come in shiny black, instead of the signature glossy white lacquer; combined with the blued hands, a colour combination that makes this piece even more unique. The arched bridge suspending the signature flying balance wheel is the latest iteration, also from the closing collection, and has a more organic form than the earlier "Eiffel Tower" versions.
A LOOK BACK AT THE LM1 STORY
First launched in 2011, LM1 was a tribute to the great innovators of traditional watchmaking, with its monumental central balance, superlatively finished movement, completely independent dual time zones, unique vertical power reserve indicator and elegant case. But it remained an authentic three-dimensional MB&F Machine.
The LM1 bears testimony to the enormous talent of its creators, MB&F Friends Jean-François Mojon of Chronode and Kari Voutilainen. Geneva waves, highly polished gold chatons, and bridges with impeccably executed bevels following deliberate internal angles (which can only be finished by hand) showcase the movement's exemplary finishing. The movement proudly bears the names of both its creators as well as the mention "Prototype", attesting to this one-of-a-kind timepiece.
THE CHARITY CONNECTION
To make this second prototype sale open to all MB&F aficionados, MB&F has decided to auction the piece at the sale organised in Geneva on November 7th (2021) by Phillips in Association with Bacs & Russo – and to donate a significant portion of the proceeds to charity.
During an internal brainstorming session, the idea came up to link the nickname of the LM1 "Longhorn" to an endangered species, famous for its long horn: the rhinoceros. MB&F selected Save The Rhino International (SRI), a London-based organisation striving to protect all five species of rhinoceros in Africa and Asia. By stopping poaching and habitat loss, SRI aims to remove rhinos from the Critically Endangered species list.
For more information on Save The Rhino International: www.savetherhino.org
(UK Registered Charity Number: 1035072).
The LM1 Longhorn Pièce Unique will be auctioned by Phillips in Association with Bacs & Russo on Sunday, November 7th (2021), the day after the Only Watch auction, where MB&F will also be presenting another one-of-a-kind piece, the HM10 Panda.
LM1 LONGHORN – TECHNICAL SPECIFICATIONS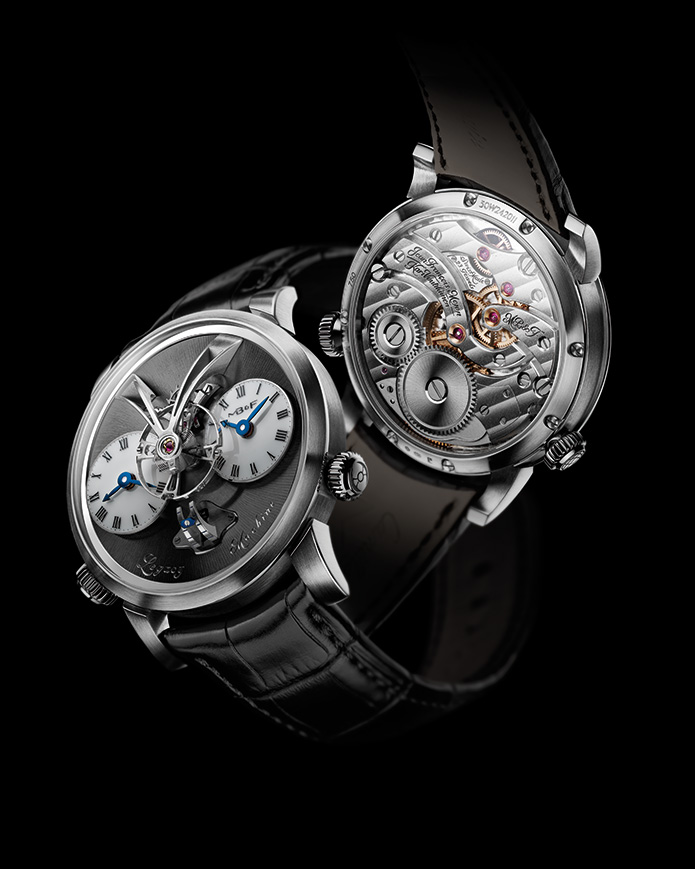 Engine
Three-dimensional horological movement developed exclusively for MB&F by Jean-François Mojon (Chronode) and Kari Voutilainen
Manual winding with single mainspring barrel
Power reserve: 45 hours
Balance wheel: bespoke 14mm balance wheel with four traditional regulating screws floating above the movement and dials
Balance spring: traditional Breguet curve terminating in mobile stud holder
Balance frequency: 2.5 Hz / 18,000 bph
Number of components: 279
Number of jewels: 23
Superlative hand finishing throughout respecting 19th century style; polished internal bevel angles highlighting handcraft; polished bevels; Geneva waves; gold chatons with polished countersinks; hand-made engravings
Functions
Hours and minutes; completely independent dual time zones displayed on two dials; unique vertical power reserve
Left crown at 8 o'clock for setting time of left dial; right crown at 4 o'clock for setting time of right dial and winding
Case
Stainless steel
2 spring bar positions on the "Longhorn" lugs
Dimensions: 44mm diameter x 16mm height
Number of components: 65
Sapphire crystals
High domed sapphire crystal on top and sapphire crystal on back with anti-reflective coating on both sides
Strap and buckle
Brown calfskin strap with stainless steel buckle matching the case.
'FRIENDS' RESPONSIBLE FOR LM1 LONGHORN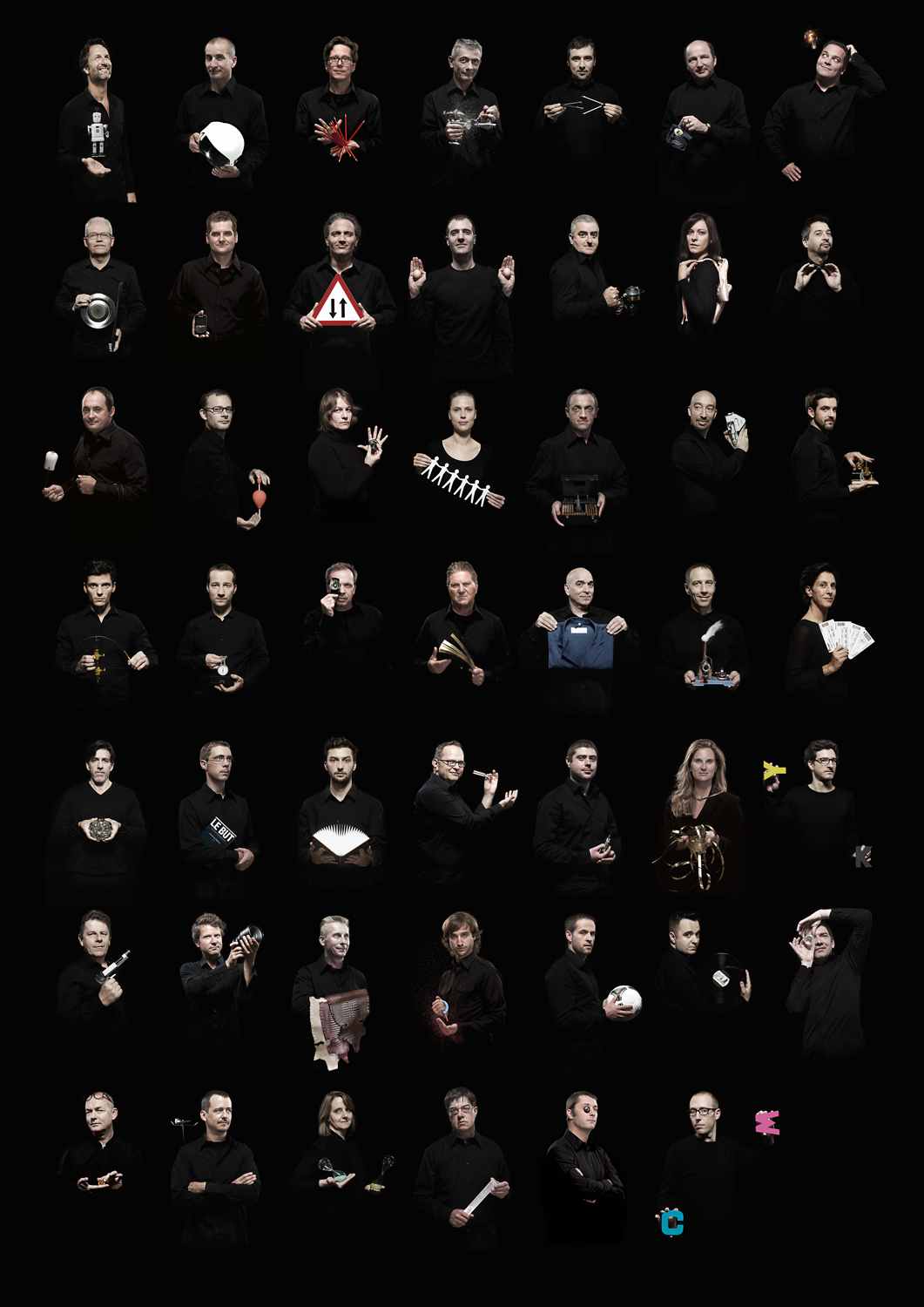 Concept: Maximilian Büsser / MB&F
Product design: Eric Giroud / Through the Looking Glass
Technical and production management: Serge Kriknoff / MB&F
Movement development: Jean-François Mojon / Chronode
Movement design and finish specifications: Kari Voutilainen
R&D: Robin Anne, Thomas Lorenzato, Joey Miserez, and Julien Peter / MB&F
Wheels: Jean-François Mojon / Chronode
Balance wheel bridge: Benjamin Signoud / AMECAP
Balance wheel:  Precision Engineering
Plates and bridges: Alain Lemarchand and Jean-Baptiste Prétot and Romain Camplo / MB&F, Rodrigue Baume / Horlofab
Hand-engraving of movement: Sylvain Bettex / Glypto
Hand-finishing of movement components: Jacques-Adrien Rochat / C-L Rochat
Movement assemblage: Didier Dumas, Georges Veisy, Anne Guiter, Emmanuel Maitre and Henri Porteboeuf / MB&F
In-house machining: Alain Lemarchand, Jean-Baptiste Prétot and Romain Camplo / MB&F
After-Sales service: Thomas Imberti / MB&F
Quality Control: Cyril Fallet / MB&F
Case: Pascal Queloz / Oréade, MB&F
Buckle: G&F Châtelain
Dials: Hassan Chaïba and Virginie Duval / Les Ateliers d'Hermès Horlogers
Hands: Isabelle Chillier / Fiedler
PVD-treatment: Positive Coating
Glass: Martin Stettler / Stettler
Strap: Multicuirs
Presentation box: Olivier Berthon / Soixante et Onze
Production logistics: David Lamy, Isabel Ortega and Ashley Moussier / MB&F
Marketing & Communication: Charris Yadigaroglou, Vanessa André, Arnaud Légeret and Camille Reix / MB&F
M.A.D.Gallery: Hervé Estienne / MB&F
Sales: Thibault Verdonckt, Virginie Marchon, Cédric Roussel and Jean-Marc Bories / MB&F
Graphic Design: Sidonie Bays / MB&F
Product Photography: Maarten van der Ende and Alex Teuscher
Portrait Photography: Régis Golay / Federal
Website: Stéphane Balet / Idéative
Texts: Sophie Furley
MB&F – GENESIS OF A CONCEPT LABORATORY
Founded in 2005, MB&F is the world's first-ever horological concept laboratory. With almost 20 remarkable calibres forming the base of the critically acclaimed Horological and Legacy Machines, MB&F is continuing to follow Founder and Creative Director Maximilian Büsser's vision of creating 3-D kinetic art by deconstructing traditional watchmaking.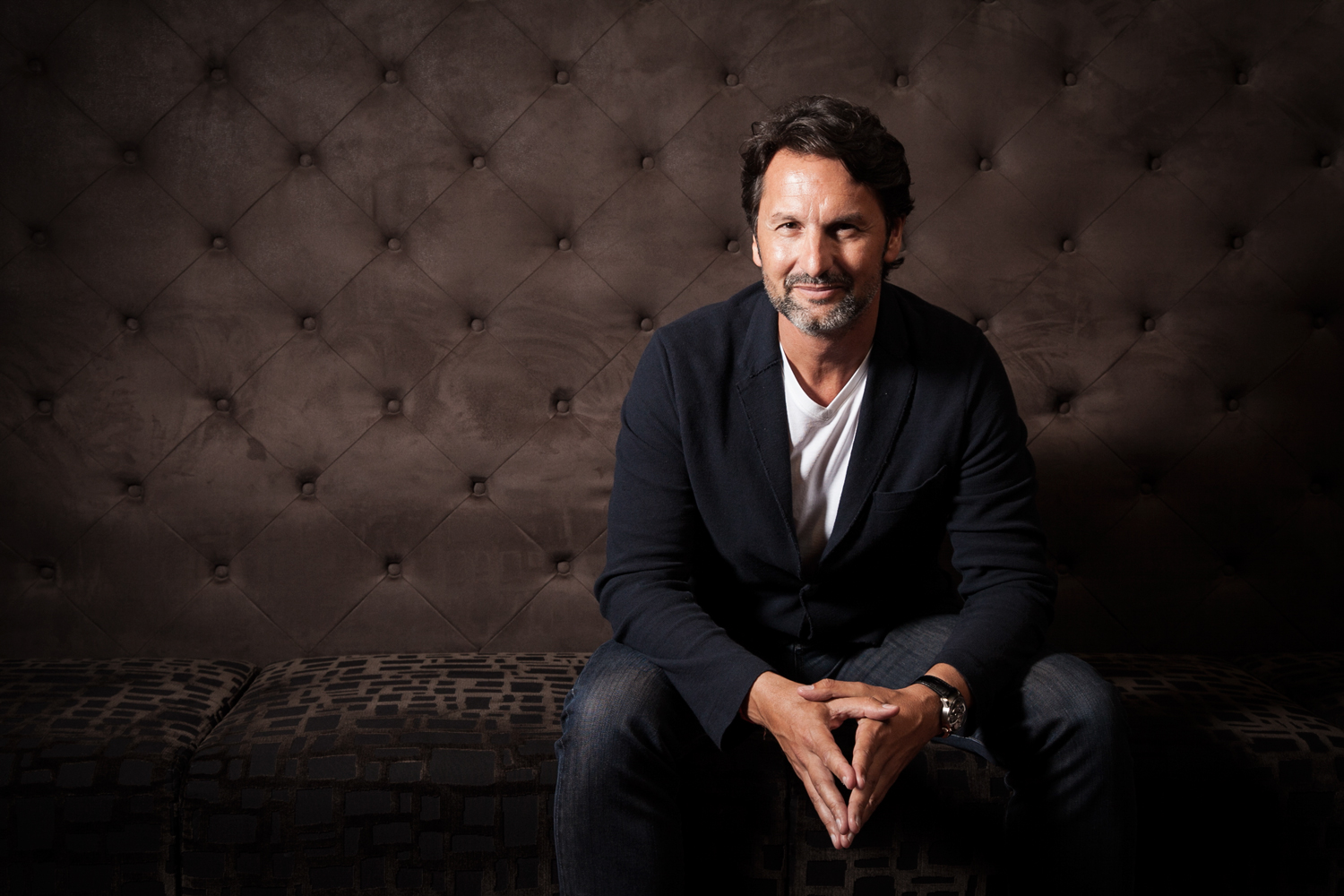 After 15 years managing prestigious watch brands, Maximilian Büsser resigned from his Managing Director position at Harry Winston in 2005 to create MB&F – Maximilian Büsser & Friends. MB&F is an artistic and micro-engineering laboratory dedicated to designing and crafting small series of radical concept watches by bringing together talented horological professionals that Büsser both respects and enjoys working with.
In 2007, MB&F unveiled its first Horological Machine, HM1. HM1's sculptured, three-dimensional case and beautifully finished engine (movement) set the standard for the idiosyncratic Horological Machines that have followed – all Machines that tell the time, rather than Machines to tell the time. The Horological Machines have explored space (HM2, HM3, HM6), the sky (HM4, HM9), the road (HM5, HMX, HM8) and the animal kingdom (HM7, HM10).
In 2011, MB&F launched its round-cased Legacy Machine collection. These more classical pieces – classical for MB&F, that is – pay tribute to nineteenth-century watchmaking excellence by reinterpreting complications from the great horological innovators of yesteryear to create contemporary objets d'art. LM1 and LM2 were followed by LM101, the first MB&F Machine to feature a movement developed entirely in-house. LM Perpetual, LM Split Escapement and LM Thunderdome broadened the collection further. 2019 marked a turning point with the creation of the first MB&F Machine dedicated to women: LM FlyingT; and MB&F celebrated 10 years of Legacy Machines in 2021 with the LMX. MB&F generally alternates between launching contemporary, resolutely unconventional Horological Machines and historically inspired Legacy Machines.
As the F stands for Friends, it was only natural for MB&F to develop collaborations with artists, watchmakers, designers and manufacturers they admire.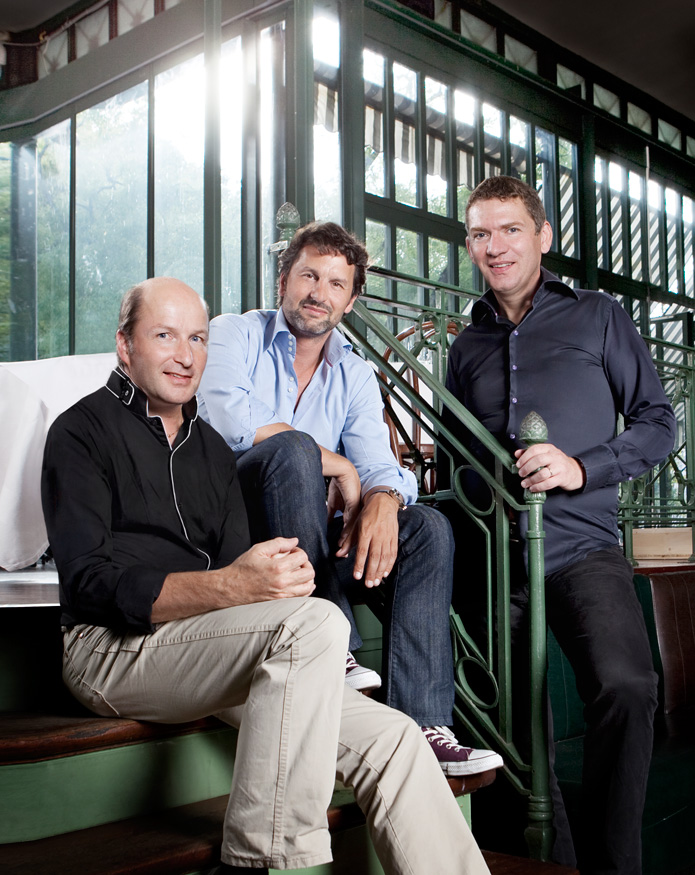 This brought about two new categories: Performance Art and Co-creations. While Performance Art pieces are MB&F machines revisited by external creative talent, Co-creations are not wristwatches but other types of machines, engineered and crafted by unique Swiss Manufactures from MB&F ideas and designs. Many of these Co-creations, such as the clocks created with L'Epée 1839, tell the time while collaborations with Reuge and Caran d'Ache generated other forms of mechanical art.
To give all these machines an appropriate platform, Büsser had the idea of placing them in an art gallery alongside various forms of mechanical art created by other artists, rather than in a traditional storefront. This brought about the creation of the first MB&F M.A.D.Gallery (M.A.D. stands for Mechanical Art Devices) in Geneva, which would later be followed by M.A.D.Galleries in Taipei, Dubai and Hong Kong.
There have been distinguished accolades reminding us of the innovative nature of MB&F's journey so far. To name a few, there have been no less than 5 awards from the famous Grand Prix d'Horlogerie de Genève: in 2019, the prize for Best Ladies Complication went to the LM FlyingT, in 2016, LM Perpetual won the Best Calendar Watch award; in 2012, Legacy Machine No.1 was awarded both the Public Prize (voted for by horology fans) and the Best Men's Watch Prize (voted for by the professional jury). In 2010, MB&F won Best Concept and Design Watch for the HM4 Thunderbolt. In 2015 MB&F received a Red Dot: Best of the Best award – the top prize at the international Red Dot Awards – for the HM6 Space Pirate.