Change in management at Parmigiani Fleurier SA
Fleurier, 26 January 2021: The Board of Directors of Parmigiani Fleurier SA hereby announces the appointment of Guido Terreni as CEO. He is to replace Davide Traxler, who has decided to pursue professional opportunities outside the Group after two and a half years at the helm of the Company.
These changes will take effect immediately.
Mr. Traxler will also resign with immediate effect from the boards of directors of Parmigiani's distribution companies, where he will also be replaced by Mr. Terreni.
"In the person of Guido Terreni, we have been able to secure a strategist and recognized expert who oversaw the repositioning of Bulgari Horlogerie as one of the leading global watch brands in the high-end segment. I am certain that Guido Terreni will take Parmigiani Fleurier to new heights", according to Fritz Schiesser, Chairperson of the Sandoz Family Foundation.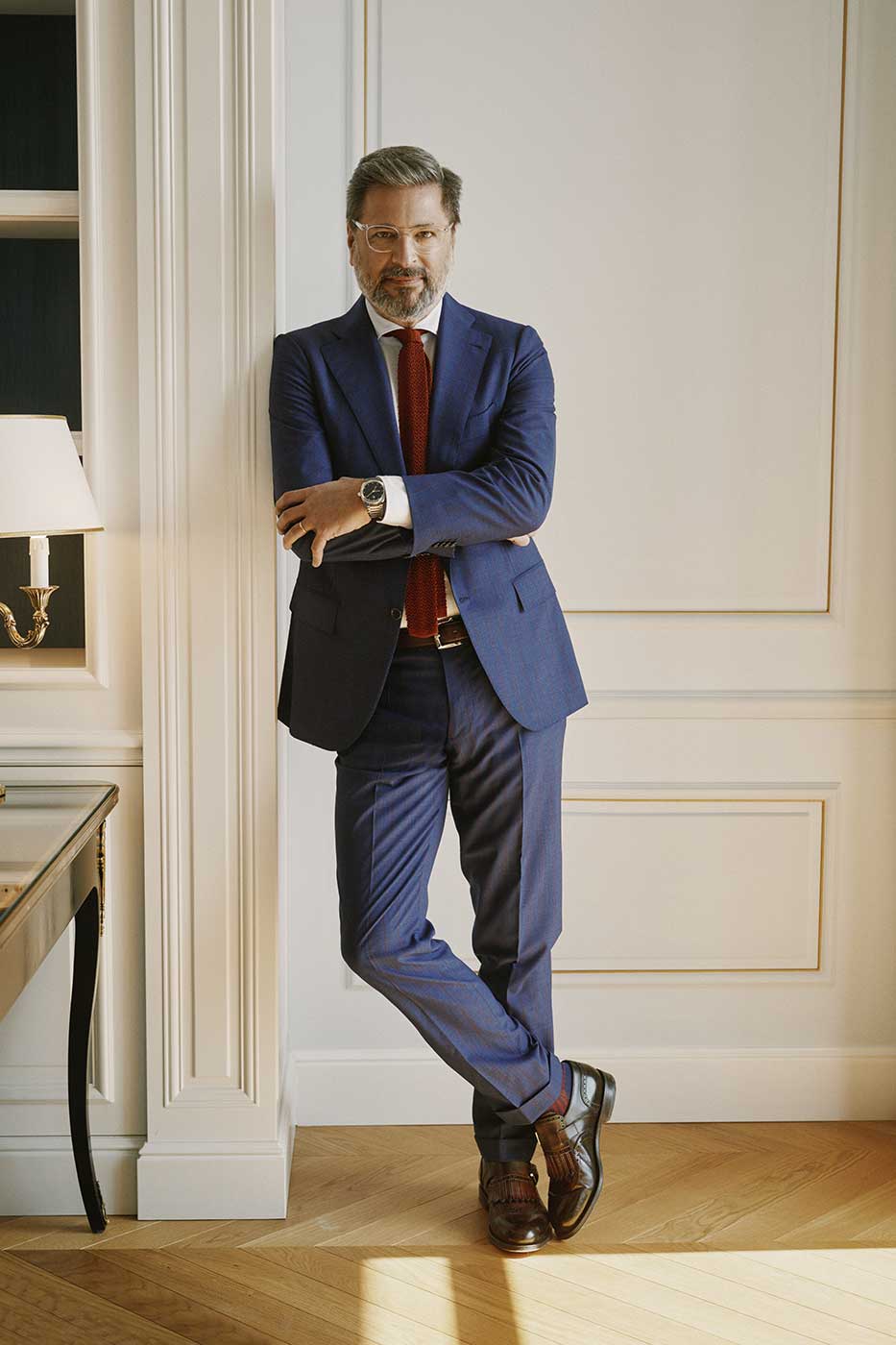 Mr. Terreni made the following statement on his appointment: "I am honored and enthusiastic about being able to contribute to enhancing Parmigiani Fleurier's reputation. It is a solid brand, capable of expressing the Swiss watchmaking heritage at the highest level, which has recently been included by UNESCO in its List of the Intangible Cultural Heritage of humanity, whilst also attracting the interest of the most discerning connoisseurs".
"When I joined Parmigiani in mid-2018, we focused on improving company profitability as well as optimizing the product range and structures. We have made major progress in this area. The next stage will be centered on long-term strategic brand realignment. This will also include the Company's response to market changes brought about by COVID-19. This is the right time to place management of the Company in new hands", according to Mr. Traxler. The Board of Directors would like to express its thanks to Davide Traxler for his efforts for the Company.
A native of Milan, Guido Terreni, aged 51, is of dual Swiss-Italian nationality and graduated in Economics at the Luigi Bocconi University in Milan. He has gained 25 years of professional experience both within an international company under family management and at major international groups. He started his career in 1995 at the Danone Group. In 2000 he moved to Switzerland, joining the Watchmaking Division at the Bulgari Group. He was appointed President of Bulgari Horlogerie in 2010, a position which he held for the following ten years. Driven by his vision for innovation, his sense of aesthetics and a strong desire to respect the integrity of traditional Swiss mechanical watchmaking, he has been able to assemble teams that have turned Bulgari into a fully-fledged premium watch brand. This result is confirmed by the 57 international watchmaking prizes and 6 world records in the area of ultra-thin movements.