The multi-talented star Lay Zhang shares his fused identities and multi-cultural influences with Hublot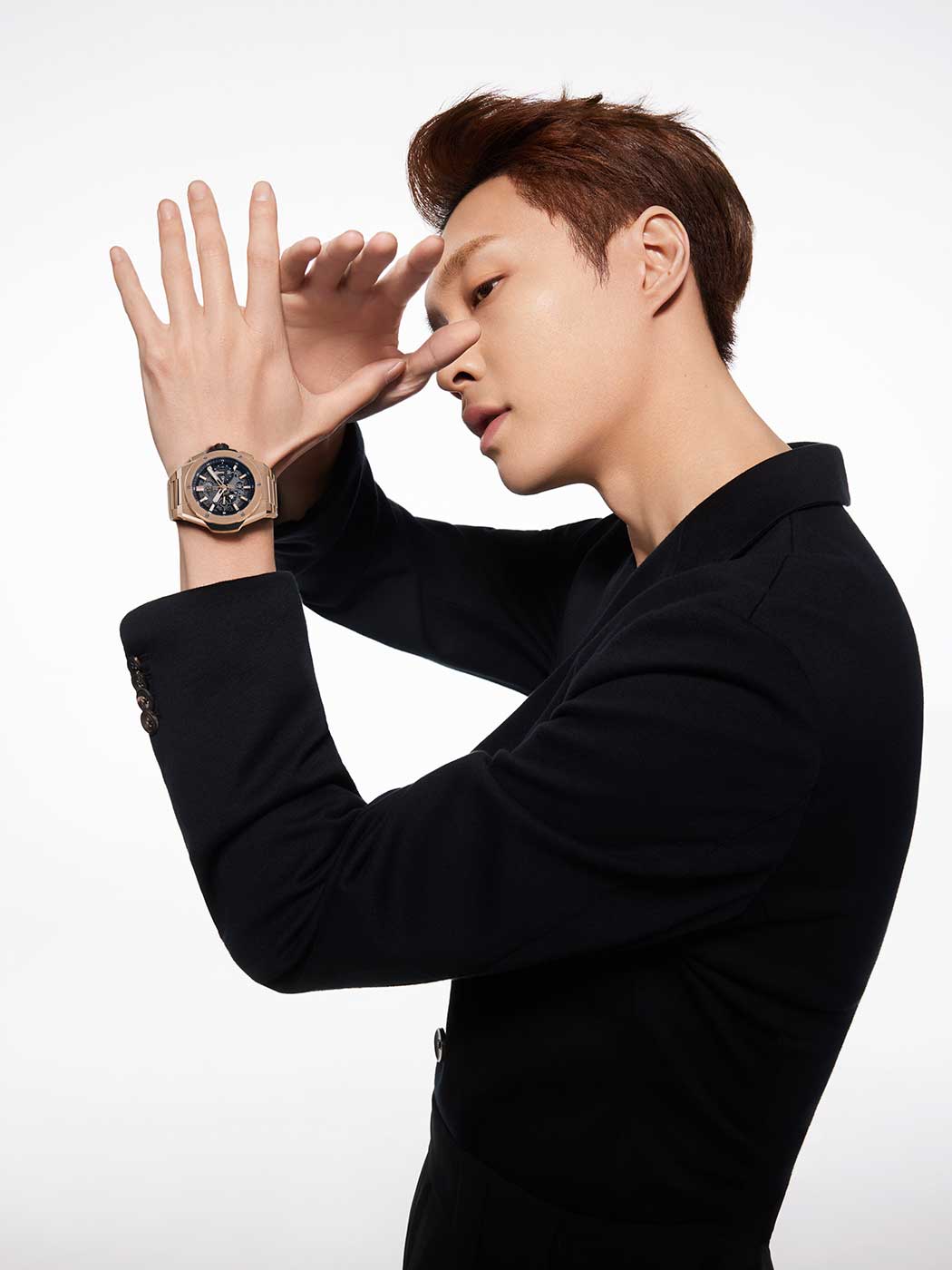 I want to create a new and unique style by fusing modern music and dance with the cultural treasures that have existed in China for thousands of years. I am always working with traditional elements of my homeland and I want to show it in a new light. Hublot is known for pioneering innovation in watchmaking and boldly reshaping tradition with a forward-looking mindset to reveal the unique charisma of their timepieces. We both want to push the boundaries of our respective fields. As a big fan of Hublot, I am honored to join the Hublot family."
Lay Zhang
HUBLOT AMBASSADOR
As a multidisciplinary artist, Lay perfectly represents the values of Hublot: First, Unique, Different. At Hublot, we believe in fusing exceptional craftmanship with ambition and we are always on the lookout for bold innovation. Lay's dedication to performance and his fusion of traditional and modern makes him a perfect Ambassador for Hublot. We are delighted to welcome Lay into the family and look forward to new opportunities and expanding our horizons together.
Ricardo Guadalupe
CEO HUBLOT
Hublot is proud to announce that the Chinese Pop Star Lay Zhang is joining the Hublot Family, sharing his First, Unique, Different take on the world of music and performance arts. Lay is the kind of person who is driven by his powerful ambition and his constant quest for excellence. He pushes the boundaries of performance and creates a new and distinct style that is unique and transformative. He is capable of fusing different identities by using his multiple facets as a performer, dancer, singer and actor, while also fusing Chinese culture with a revolutionary kind of music and performance art. In just a few years, Lay has become one of the biggest musical players in Asia. He has it all and it seems like nothing can stop his brilliant ascension.
Balancing successful careers in both music and acting, Lay Zhang is an award-winning Chinese singer/songwriter, dancer, record producer and actor. Acknowledged as a gifted and precocious allrounder, he got his first acting role when he was just six years of age and made his debut in 2012 as a member of the K-pop boy group Exo and its Chinese subgroup Exo-M, followed by his solo debut in 2016. Known as the most popular young idol in China, he broadened his exposure since 2018 by gaining success in the US and making his entry into the US Billboard 200 album chart.
Fusion of arts & style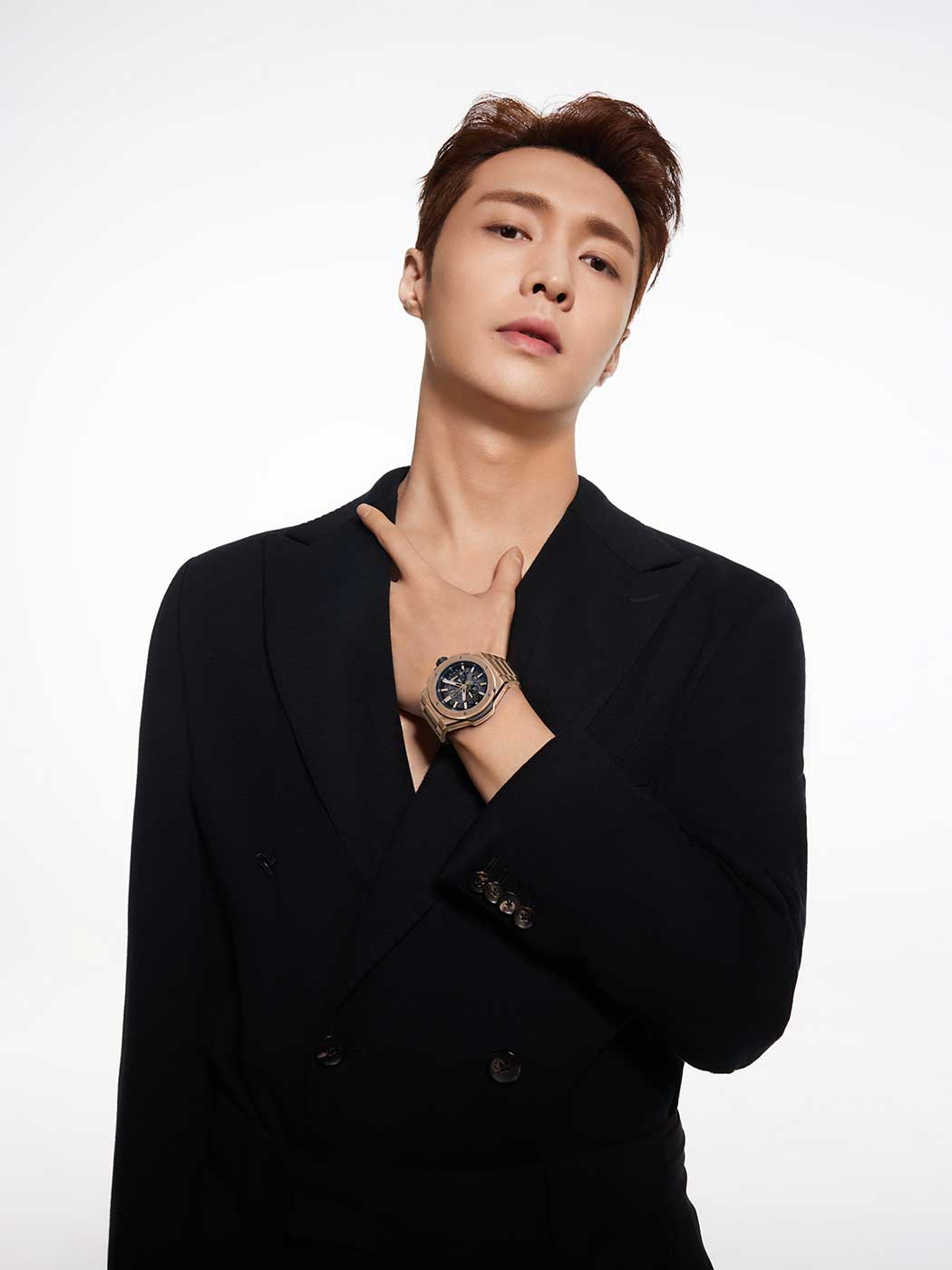 Lay has become one of the first Asian entertainers to successfully fuse several identities on stage, mixing performance, dancing, singing and acting. His musical style is named "M-pop", or Mixed Mandarin pop music – a style he is spearheading with the aim of bringing Chinese culture to an international audience. His taste for mixing cultures creates a universal world of expression that goes beyond the conventional and fully embodies Hublot's "Art of Fusion".
His unique take on dance and music have earned him a reputation as the best Krump dancer in China, perfectly embodying the fusion spirit while blending Chinese Culture with street dance. He consistently takes his work to the next level with unprecedented high-quality stage and music performances. Lay's distinctive musical touch features traditional Chinese musical elements fused with modern musical styles, bringing Chinese music to the world.
For years, Lay has been a Hublot watch collector. Today, his first, unique and different spirit have led him to join the Hublot Family.
HUBLOT
Founded in Switzerland in 1980, HUBLOT is defined by its innovation, which began with the highly original combination of gold and rubber. This "Art of Fusion" stems from the imagination of its visionary Chairman, Jean-Claude Biver, and has been driven forward by CEO Ricardo Guadalupe since 2012.
The release of the iconic, multi-award-winning Big Bang in 2005 paved the way for new flagship collections (Classic Fusion, Spirit of Big Bang), with complications ranging from the simple to the highly sophisticated, establishing the extraordinary DNA of the Swiss watchmaking house and ensuring its impressive growth.
Keen to preserve its traditional and cutting-edge expertise, and guided by its philosophy to "Be First, Different and Unique", the Swiss watchmaker is consistently ahead of the curve, through its innovations in materials (scratch-resistant Magic Gold, ceramics in vibrant colours, sapphire), and the creation of Manufacture movements (Unico, Meca-10, Tourbillon).
HUBLOT is fully committed to creating a Haute Horlogerie brand with a visionary future: a future which is fused with the key events of our times (FIFA World CupTM, UEFA Champions League, UEFA EUROTM) and the finest ambassadors our era has to offer (Chiara Ferragni, Pelé, Kylian Mbappé, Usain Bolt, Novak Djokovic).
Discover the HUBLOT universe at our network of boutiques located in key cities across the globe: Geneva, Paris, London, New York, Hong Kong, Dubai, Tokyo, Singapore, Zurich and at HUBLOT.com