Source:  Images and content by @ Jaeger LeCoultre.

https://content.presspage.com/uploads/2085/1920_jingboranwearingjaeger-lecoultre-chinesenewyear.jpg?10000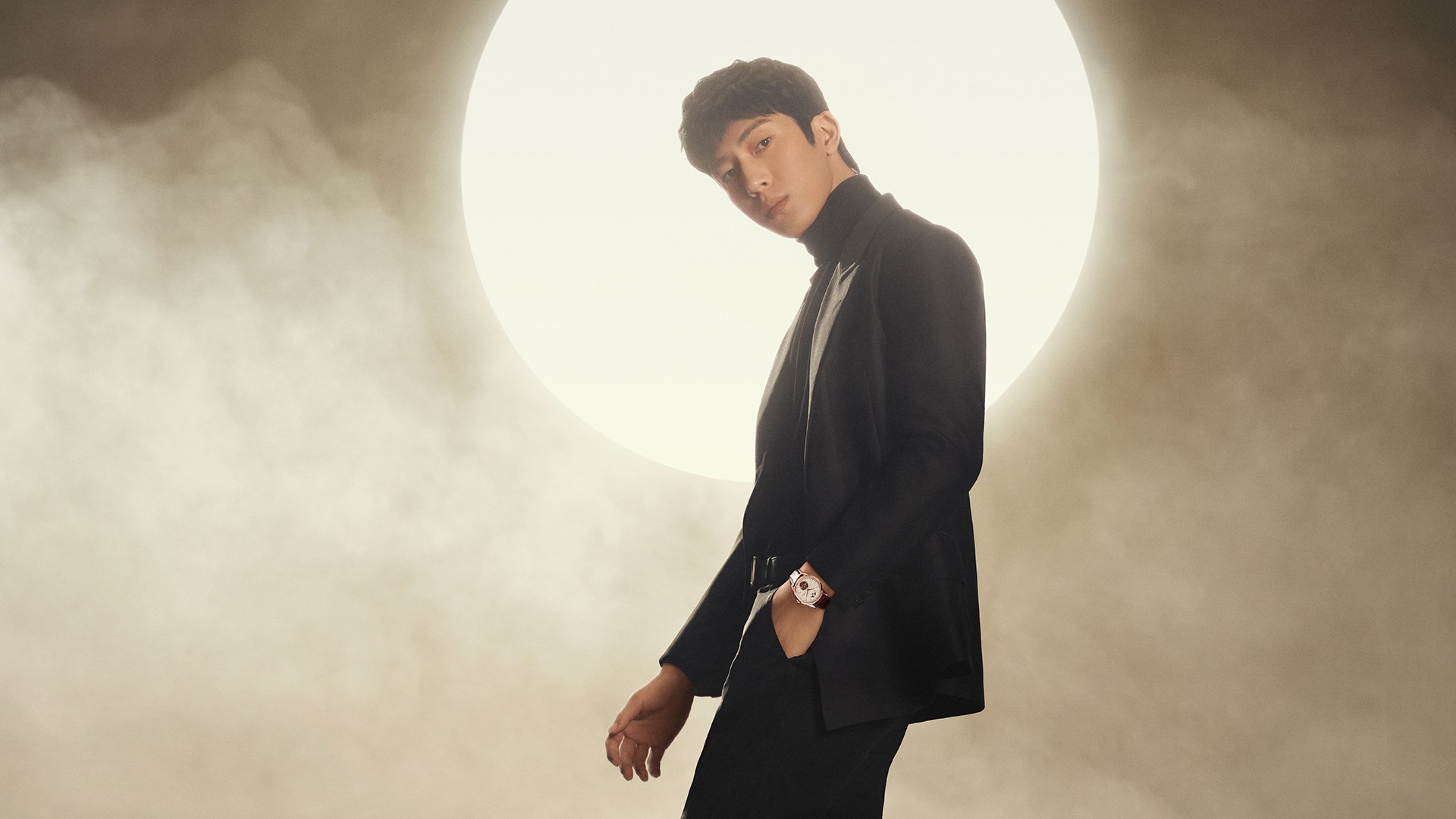 The Master Ultra Thin Moon that Jing wears on his wrist serves as an allegory for the relationships between aspirations and reality, Moon and Earth, dreams and time. Exuding refinement and a timeless yet contemporary elegance, the timepiece unites the moon phases indication in both hemisphere with a tourbillon – the first time these two complications have been united in the long history of the Maison – as well as displaying Jaeger-LeCoultre's signature peripheral date, jumping over the tourbillon from 15th to the 16th, around the outer edge of the dial.
In addition to the moon-phase display – an entirely natural choice to mark the Lunar New Year – the tourbillon is especially appropriate: its spinning is echoed by the spiral of the staircase that anchors the film's narrative.
"This timepiece has special meaning because it is the moon that governs our Chinese New Year and, as I gaze at the spinning of the tourbillon, I feel that it represents the awakening of my dreams for the future," says Jing.