Source:  Images and content by Jaeger LeCoultre @ Jaeger LeCoultre.

https://content.presspage.com/uploads/2085/1920_amandaseyfriedwearingjaeger-lecoultrerendez-vousdazzling@alique3.jpg?10000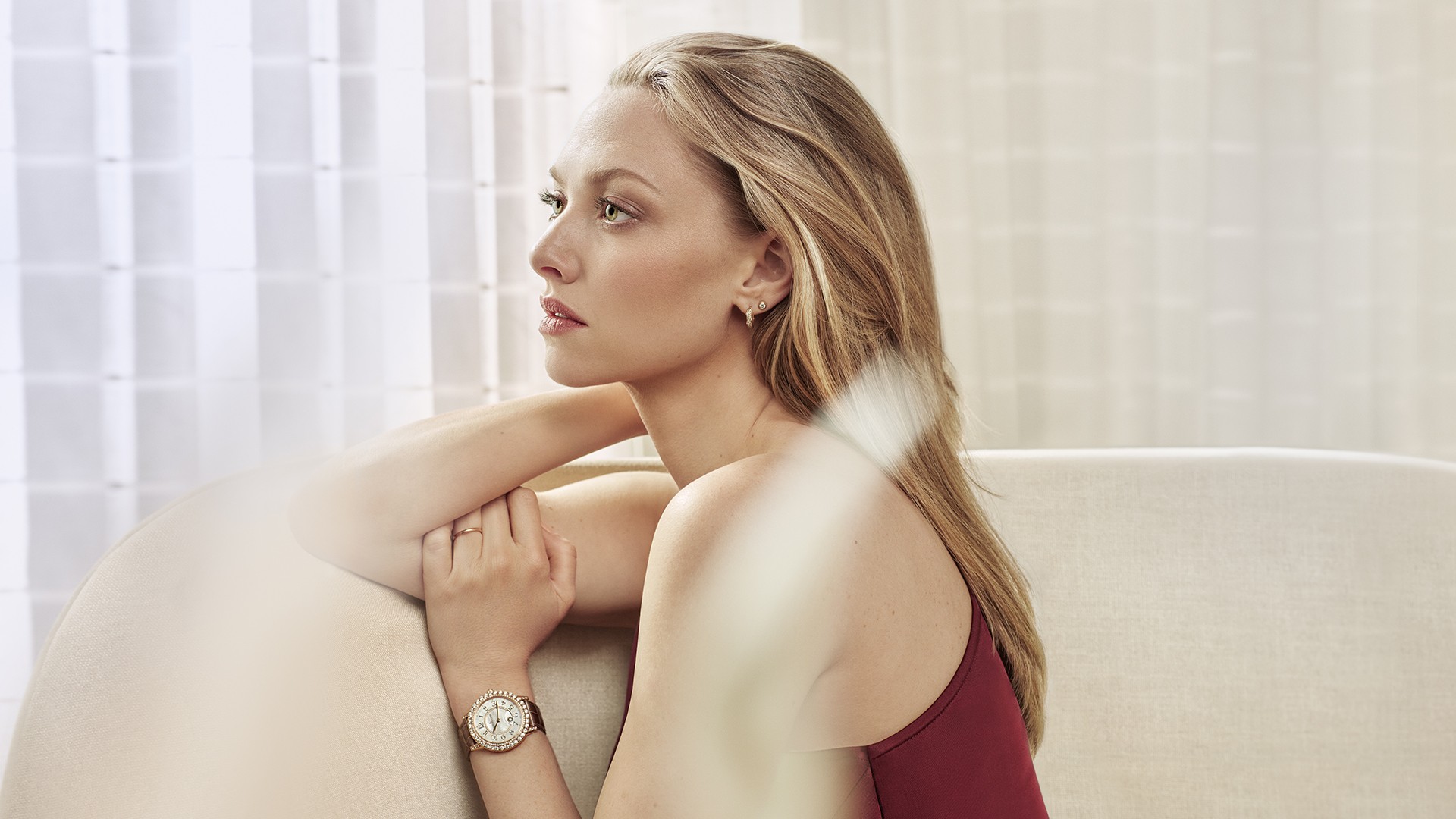 On the mother-of-pearl dial of the Rendez-Vous Dazzling, the Night & Day display is set on an iridescent disc sprinkled with golden stars; as the disc turns, a sun with voluptuously curly rays slowly alternates with a gold crescent moon as day turns to night.
Amanda professes to have always loved round watches: "The diamonds on the Dazzling Rendez-Vous take the round case to another level. There's something totally mesmerising about that sparkle."
Two rows of diamonds surround the dial and, thanks to the way the outer ring of 36 stones has been set, there's an airy, almost frothy quality to it. Held high by fine gold claws, the diamonds appear to be almost floating around the watch case, rather than anchored to it.
As an ode to romance, the Rendez-Vous Dazzling Night & Day is an invitation to love sincerely and for eternity.