Source:  Images and content by Jaeger LeCoultre @ Jaeger LeCoultre.

https://content.presspage.com/uploads/2085/42ba82ad-07fb-4f91-99db-46eee0def2b9/1920_jaeger-lecoultre-thegoldenratiomusicalshow-kv-16-9.jpg?10000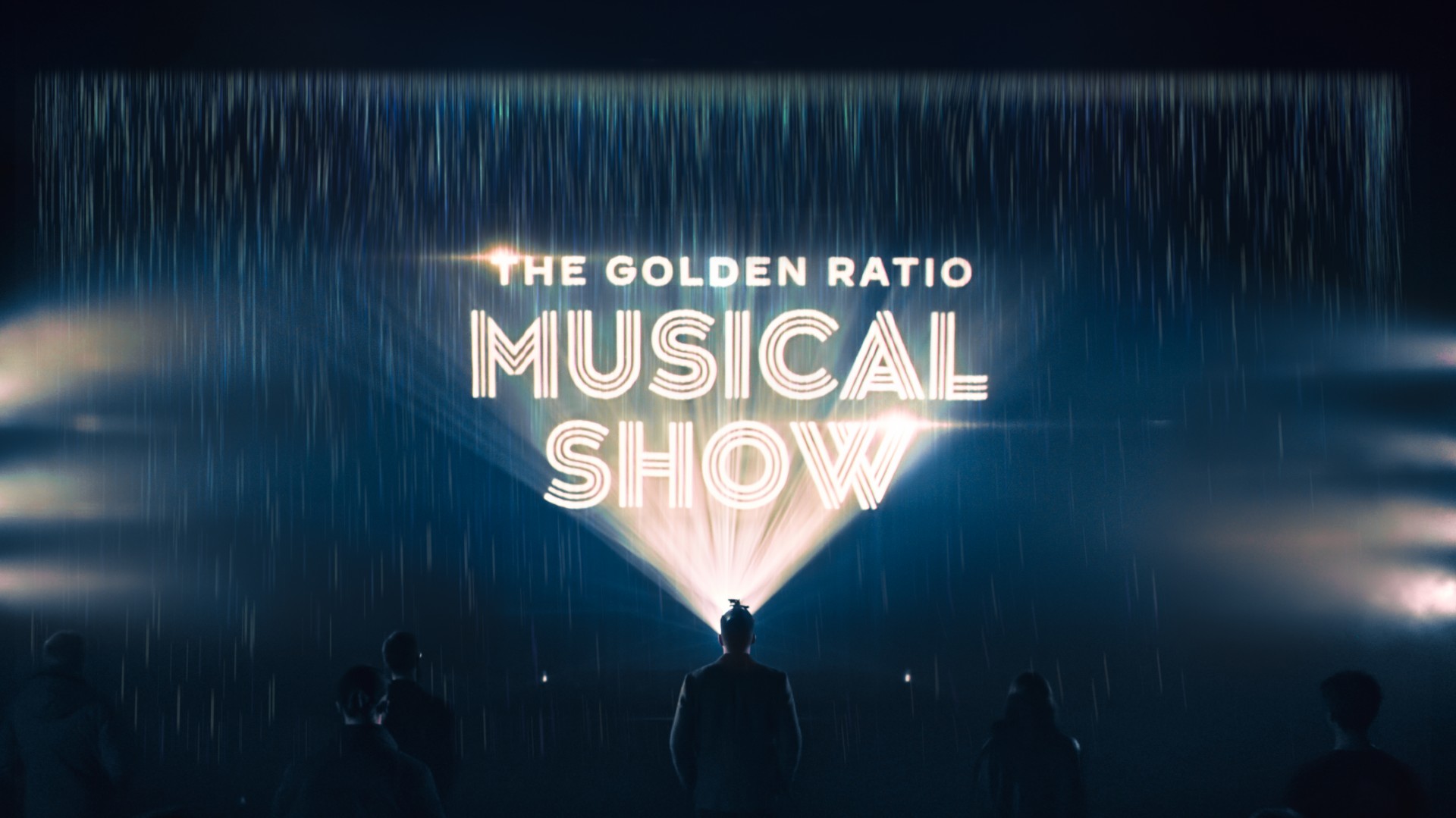 A Specially Commissioned Soundtrack by TØKIO M¥ERS
For The Golden Ratio Musical Show, Jaeger-LeCoultre commissioned a soundtrack from the ground-breaking British musician and composer TØKIO M¥ERS, who is gaining worldwide recognition as one of the most original artists to emerge in recent years. A graduate of the Royal College of Music, celebrated for his experimental fusions of classical music with cinematic, hip-hop, dance, '90s soul and other influences, TØKIO M¥ERS is also a gifted pianist and percussionist, and a performer of immense range and dynamic power. Through compositions that transcend time and genres, he creates dialogues between the past and present, redefining what classical music can be.
Having taken inspiration from time spent at the Jaeger-LeCoultre Manufacture in the Swiss Jura Mountains, TØKIO M¥ERS says that he wrote the new piece "with the explicit intention of amplifying the emotional impact of the digital projection". He describes the work as "a short symphony in four chapters, or movements, that takes the listener on a powerful journey". Amplifying the Golden Ratio theme, he translated the number 1.618 into a tempo of 161.8 beats per minute. "I incorporated the Golden Ratio as the driving tempo throughout the piece. I've never written in this tempo before and it's a wonderful tempo to write in," he says.