Source:  Images and content by Vacheron Constantin
http://content.presspage.com/uploads/1999/7172708f-8ccb-423a-9a85-494dab9f0944/500_vac-av-portrait-2023-2.jpg?10000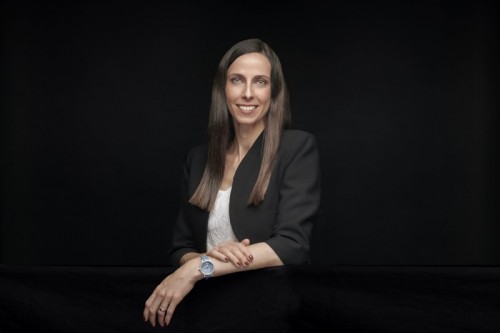 VAC_AV_Portrait_2023_2
Alexandra Vogler, Chief Marketing Officer, Vacheron Constantin, and member of the Executive Committee, joined the company in June 2022.
Alexandra has 19 years of experience in brand management, digital transformation and e-commerce. Her richly varied career has taken her from Geneva to Singapore, with increasing responsibilities encompassing the world's main markets.
Alexandra Vogler began her professional career in 2004 with Procter & Gamble and has held various positions in business development, commercialisation, trade marketing, public relations, innovation and digital.
Alexandra Vogler's diverse experiences led her to take charge of innovation for a cosmetic product line from 2011 onwards, a role she exercised in Singapore and that subsequently included the functions of Commercialization Director in the Asia-Pacific region as well as Global Digital Director for the same product line. In 2017, Alexandra Vogler was appointed Senior Director/Director of Marketing, Communications and Digital Transformation for all Procter & Gamble's beauty products, before becoming Head of Marketing, e-commerce, Senior Director for Asia Pacific, Middle East and Africa.
Alexandra holds a Master of Science in Communication Systems Engineering from the Swiss Federal Institute of Technology Lausanne (EPFL) and is fluent in six languages.