Swiss luxury watch brand TAG Heuer has revamped and upgraded the popular Golf Edition of its Connected watch, introducing improved mapping and an innovative club recommendation tool.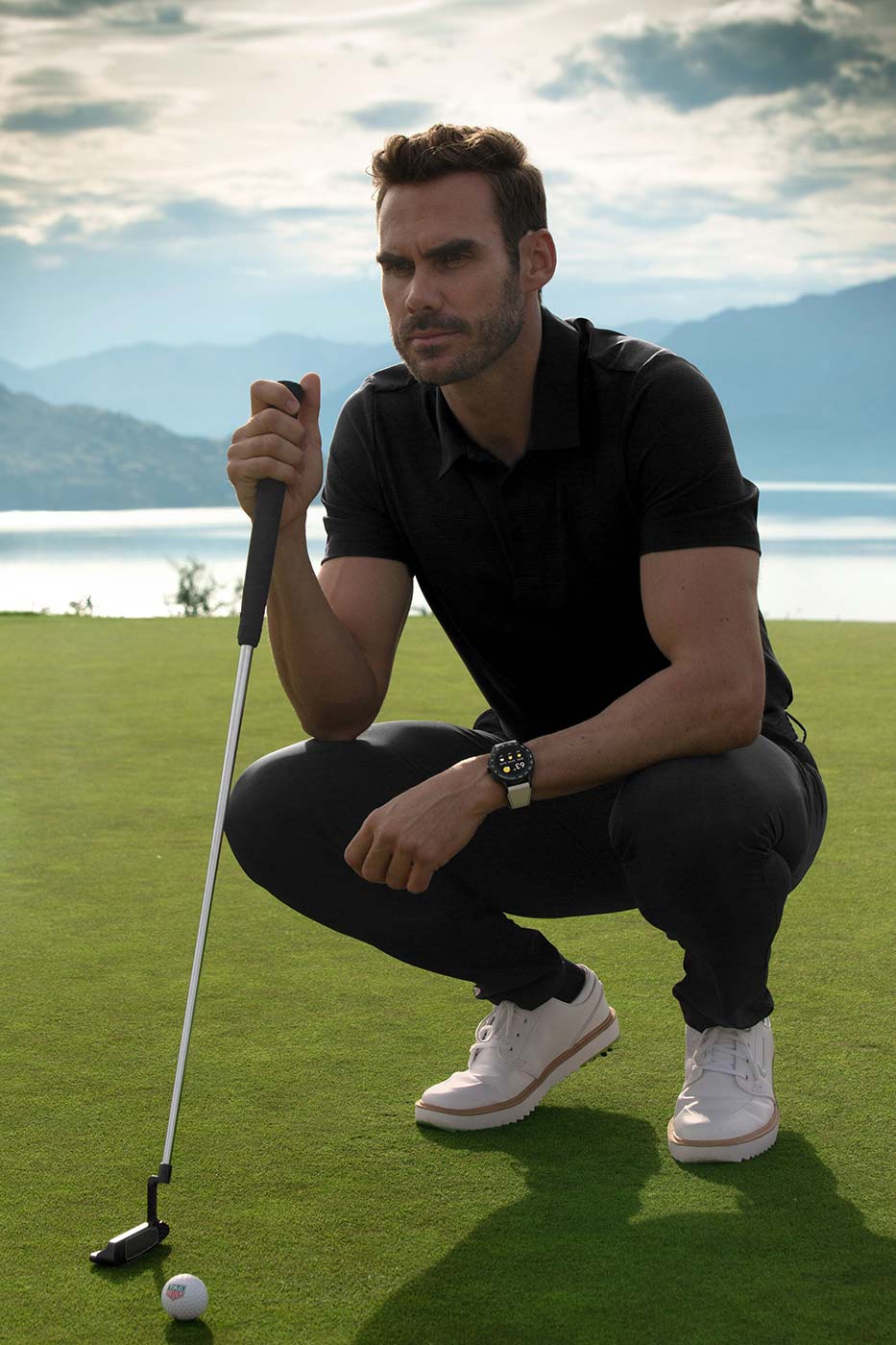 La Chaux-de-Fonds, Switzerland – March 9th 2021: TAG Heuer has announced new features, including the world premiere of enhanced maps and an exciting club recommendation tool, for its popular Connected Golf Edition. The luxury brand has also recently entered into a partnership with professional golfer Tommy Fleetwood, who will proudly wear the watch.
The TAG Heuer Connected Golf Edition:
The ideal golf smartwatch for the new season
The TAG Heuer Connected Golf Edition, launched in June of 2020, quickly established itself as the smartwatch of choice for the global golfing community. The brand's CEO Frédéric Arnault explains, "Playing with a TAG Heuer Connected is a true game-changer that will give any golfer an immediate competitive edge. And it does so without compromising on elegance and style."
Professional golfer and TAG Heuer brand ambassador Tommy Fleetwood says, "I love wearing this watch both on and off the course. The features are really well thought out, making the game more precise and I can't think of a golfer whose game wouldn't benefit from it. If I could choose one stand out feature for me, I really enjoy the distance shot feature , I see how my drive is performing on the golf course taking into account the real conditions I am playing in, the timing of this has worked perfectly for me as I've been testing my new clubs."
Improved 2D & 3D mapping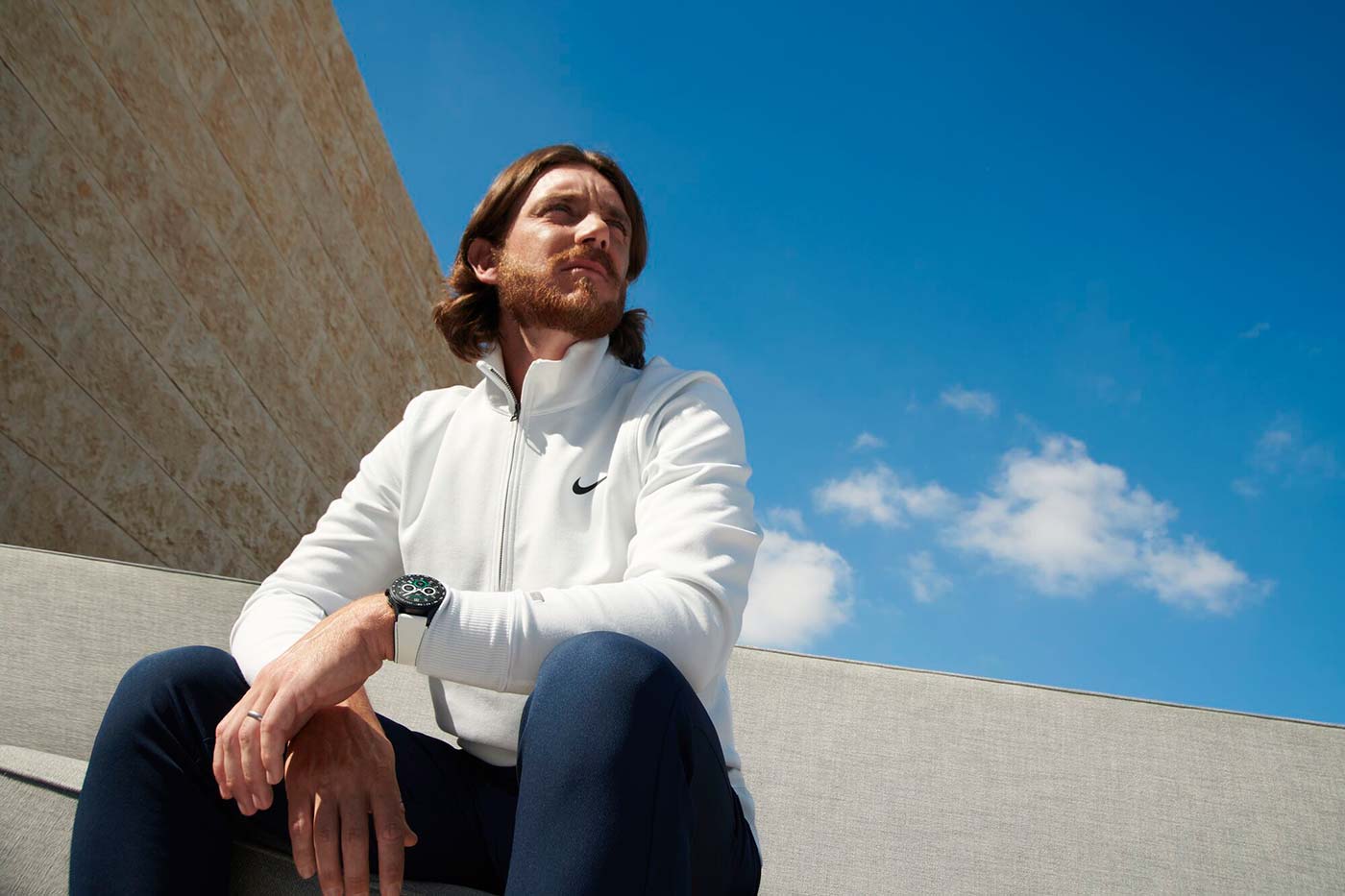 TAG Heuer Golf has always visually stood out with its unique mapping technology, displaying interactive 2D maps on the watch, and realistic 3D courses on the phone. But TAG Heuer is bringing the experience to another level with this latest update. The Connected Watch now displays upgraded 2D maps with even more details, including forests and single trees. The mobile application also comes with massive 3D map improvements, both on Android and iOS, as all textures (water, rough, fairway, etc) and assets (trees, walls, etc) have been upgraded. On iOS devices, TAG Heuer innovated by using SceneKit, the latest Apple high-level 3D graphics framework, to make the 3D renderings more detailed than ever. IOS users will even enjoy simulated shot trajectory for better post-round visualization on their phone. The overall feel and design make the experience more realistic than ever before and recall the visuals seen on telecasts of professional tournaments. These renderings are unique to TAG Heuer Golf and show the brand's commitment to constant innovation.
The Driving Zone feature, unique to TAG Heuer, has met with great success since its launch in June 2020. It automatically shows players the landing zone of their previous tee shots, helping them adopt the strategy that suits them best.
The TAG Heuer Golf app has accurate, up-to-date maps of more than 40,000 courses around the world and can accompany any player no matter where their love for the sport takes them.
Club recommendation
One of the most exciting new features on the watch is the innovative club recommendation tool. As the user moves the target on the map, he is recommended the right club based on distance. The user can first set up distances for each of his club, and the watch will then take into account the shots he recorded for even better recommendation. The feature can be easily disabled for players in tournaments or on courses where its use is not allowed.
Enhanced scoring
Keeping score on the watch is one of the features most appreciated by Golf Edition owners. The revamp of the app now enables visualizing the score in stroke play, stableford, or match play, making the watch the perfect companion for friendly rounds as well as competitions.
For players who wish to play with both their TAG Heuer Connected Golf Edition watch and their smartphone, a new built-in Bluetooth connection allows for faster synchronization, which delivers an even smoother experience when starting a round or synchronizing scores and shots.
TAG Heuer Connected Golf Edition pushers:
Recording shots and distances with optimal precision
The shot tracking feature, activated by the top pusher, has proved to be highly appreciated by TAG Heuer Connected owners. More than simply tracking the score, it also records shot distance as the player walks to the ball. For iOS users, shot trajectory is then simulated and displayed on the 3D maps on the phone for post-round analysis. Also, the more players record their shots this way, the better the
club recommendation will be.
The TAG Heuer Connected:
The refinement of luxury watchmaking and state-of-the-art digital performance
The TAG Heuer Connected watch features an ultra-lightweight 45-mm black titanium case that reflects the design and refined finish of the brand's renowned chronographs. It is crafted in the purest watchmaking tradition, with a state-of-the-art, custom-designed digital experience geared towards performance. Delivered in exclusive packaging, The TAG Heuer Connected Golf Edition comes with a dedicated travel pouch and golf accessory box. It offers customers a striking and versatile digital wristwatch to enhance their individual lifestyle and golf game.
This high-tech luxury Connected watch is presented on a special white rubber strap with green stitching and a texture that resembles the pattern on a golf ball, as well as a black perforated rubber alternative for everyday and more formal uses. Thanks to its intuitive interchangeable bracelet system, with a single clip motion, the wearer can effortlessly change the watch's look. Other styles can be purchased in durable rubber, offered in a classic black scale pattern with red or lime green stitching, or in bolder perforated red, orange, blue, or khaki. Striking straps crafted in rubber and leather are also available in either green or brown.
The experience on the wrist is complemented by the TAG Heuer mobile companion app that allows for even greater personalisation and insights into the wearer's other sport activities, such as running, cycling or fitness. TAG Heuer has also added a new Wellness App to its digital ecosystem, which allows wearers to help wearers stay fit and in good shape – simply and effectively – while maintaining their lifestyles.
About TAG Heuer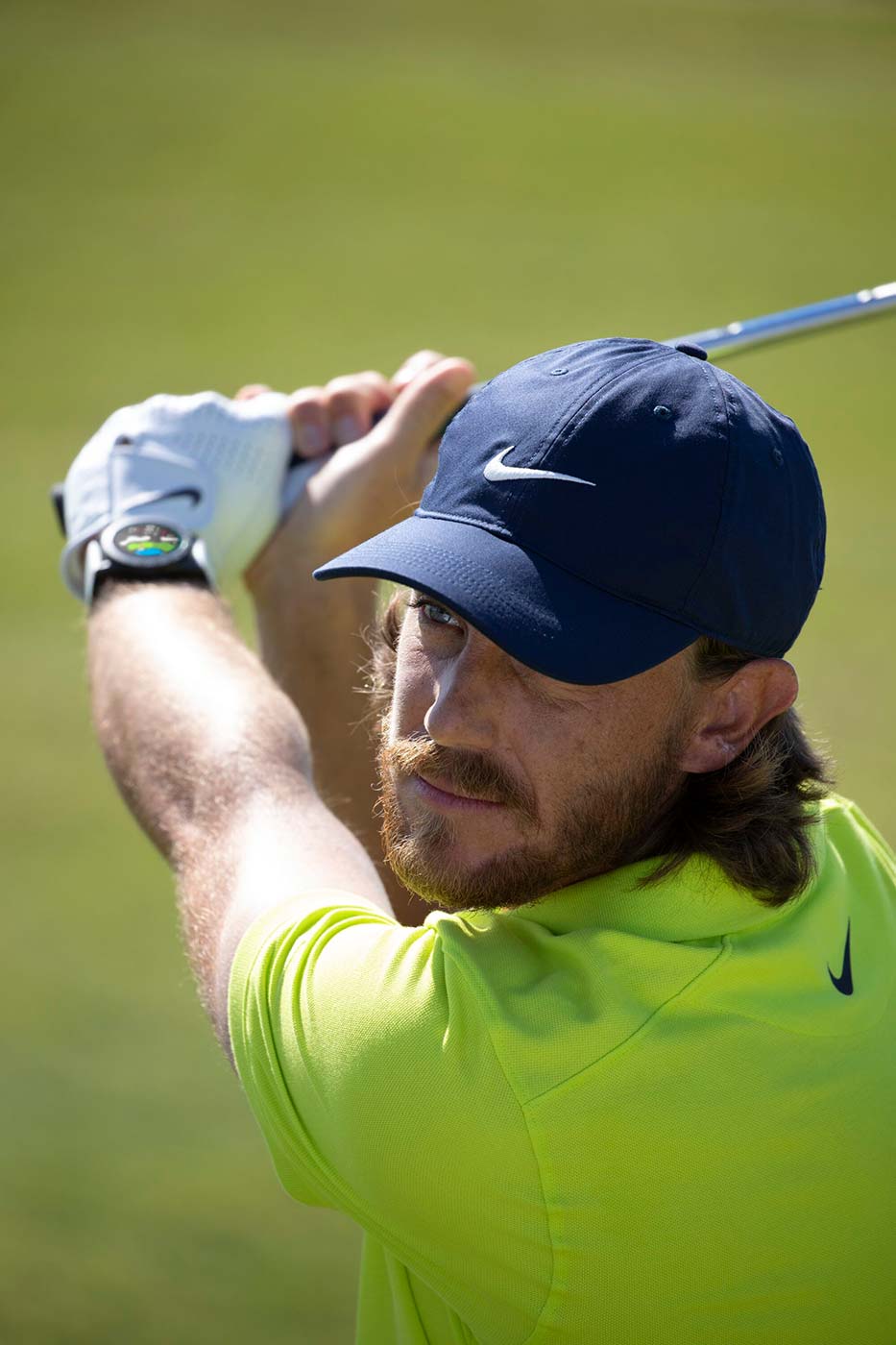 TAG Heuer, founded in 1860 by Edouard Heuer in the Jura Mountains of Switzerland, is a luxury watch brand that is part of LVMH Moët Hennessey Louis Vuitton SE ("LVMH"), the world's leading luxury group. Based in La Chaux-de-Fonds, Switzerland and with four production sites, TAG Heuer has 1470 employees and is active in 139 countries. TAG Heuer products are available online on www.tagheuer.com for select countries and in 160 boutiques and 3,000 points of sale worldwide. The company is headed up by Frédéric Arnault, CEO of TAG Heuer.
For 160 years, TAG Heuer has demonstrated pure avant-garde watchmaking spirit and a commitment to innovation with revolutionary technologies that have included the oscillating pinion for mechanical stopwatches in 1887, the Mikrograph in 1916, the first automatic-winding chronograph movement – Calibre 11 – in 1969, the first luxury smartwatch in 2015, and the ground-breaking Isograph technology in 2019, made possible through a unique collaboration with the TAG Heuer Institute. Today, the brand's core collection consists of three iconic families designed by Jack Heuer – TAG Heuer Carrera, Monaco and Autavia –and is rounded out with the contemporary Link, Aquaracer, Formula 1 and Connected lines.
www.tagheuer.com
@TAGHeuer
#TAGHeuerConnected
Downloads:
All press material can be obtained free of charge at https://presscorner.tagheuer.com/directlogin
For further information, please contact:
Tiziana Tedeschi
International PR Director TAG Heuer
+41 (0)79 255 99 01
tiziana.tedeschi@tagheuer.com
Fabiola Bobbio
International PR Manager TAG Heuer
+41 (0)79 204 88 77
Fabiola.bobbio@tagheuer.com