The Swiss luxury watch brand has announced the signing of Naomi Osaka as a brand ambassador. Osaka is not only one of the world's top tennis players, an exceptional athlete with a winning mindset, but she is also recognized as a committed social activist who uses her platform to make the world better.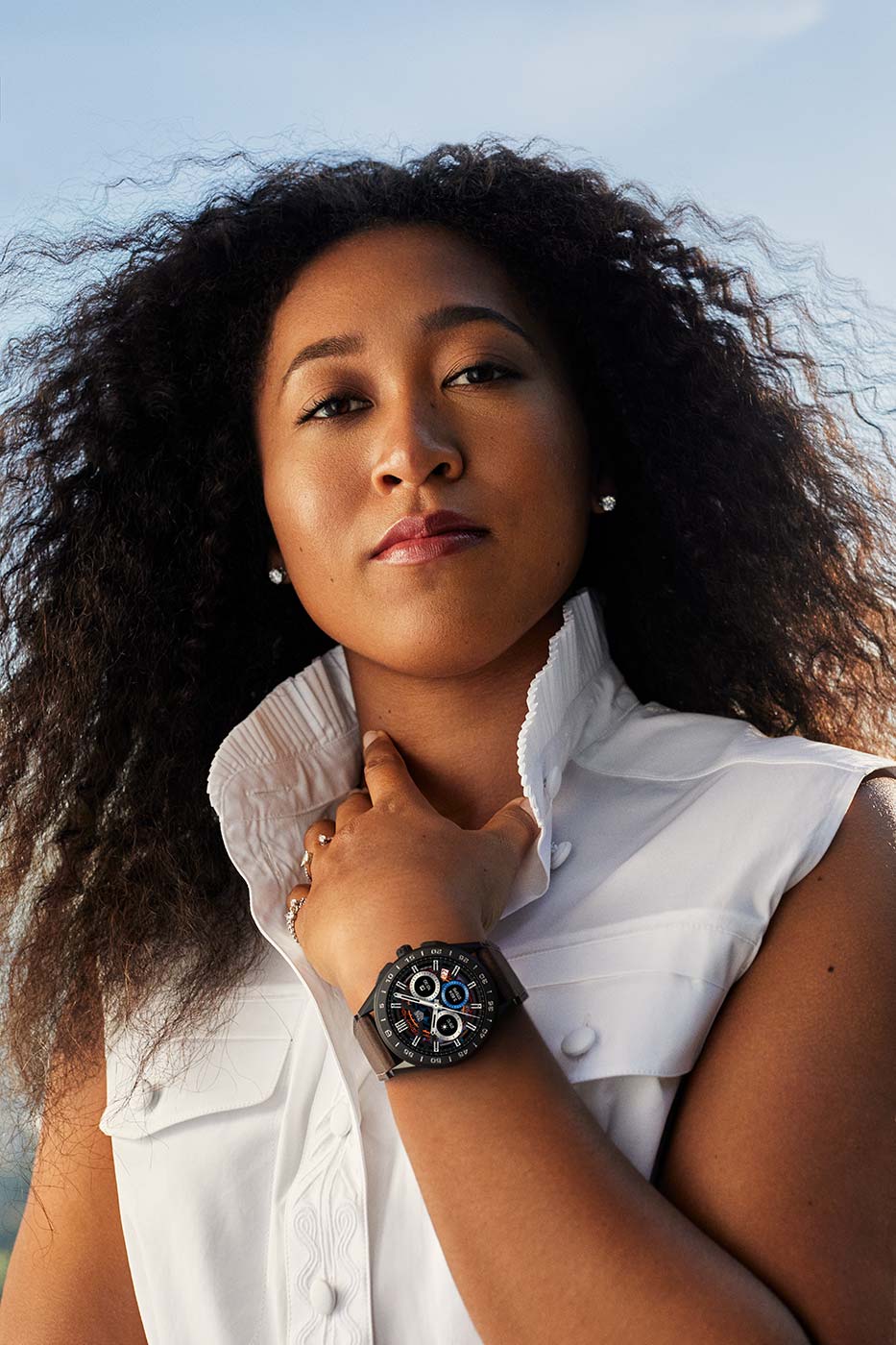 La Chaux-de-Fonds, Switzerland – January 19th 2021: Rarely in a generation does an athlete emerge who not only redefines their sport, but also uses their influence and personal style to ignite conversation on a global stage. 23-year old Japanese Naomi Osaka is one of those unique stars and she has joined luxury Swiss watch brand TAG Heuer's impressive ambassador roster that includes some of the world's best young talents.
Since joining the WTA professional circuit in 2013, Naomi Osaka has become one of the most explosive and influential tennis players in the world. Consider her accomplishments on the court: she was named "Newcomer of the Year" at the 2016 WTA Awards. Osaka was the first Asian woman to hold the number one position in singles, and the first Japanese player ever to win a Grand Slam event: the U.S. Open in 2018. That was followed by her Australian Open championship in 2019 and a second U.S. Open title in 2020.
The superstar has also become a leading voice for social justice. Tennis legend Billy Jean King is impressed by Osaka's commitment not only to the game but to the things she believes in, saying, "She's very quiet and calm, but internally she's on fire and thinking about things. I really admire what she's done. Sports is a platform, and women's tennis, we are the leaders in women's sports, and Naomi has really stepped up."
Naomi Osaka also expresses herself through fashion, which she describes as a passion second only to tennis. Her sense of style is as bold and eye-catching as her tennis game and her new TAG Heuer watches will complement her fashion choices and elevate the profile of the brand's new pieces for women.
TAG Heuer is looking forward to accompanying its newest brand ambassador at every tournament in 2021 and beyond. The brand recognizes in Osaka a bold expression of its founding values – passion for action, high performance, mental strength and avant-garde – and sees her as a natural and authentic fit for the company. It is difficult to imagine a better embodiment of TAG Heuer's "Don't crack under pressure" motto. At the heart of her game is a big serve and an intimidating ground game and these weapons are enhanced by the intelligence, the focus and the execution she brings to her matches.
Sports Illustrated has described Naomi Osaka as "the future of the Women's Tennis Association (WTA)". It makes sense: she bridges generations and is truly multicultural. Born in Osaka to a Japanese mother and a Haitian-born father, she moved to the USA when she was a toddler and still makes her home there but when the Tokyo 2020 Olympic Games are finally contested in August of 2021, she will be playing for the host nation.
"We are very proud to have Naomi join the TAG Heuer family. Her athletic record and commitment to excellence are outstanding but even more impressive is her passionate spirit and drive for advocacy which is an inspiration to so many. We are excited to support Naomi as she kicks off her 2021 season and prepares for her Olympic debut" says Frédéric Arnault, CEO of TAG Heuer.
Naomi Osaka: "I'm excited and honored to join TAG Heuer as brand ambassador. It's a partnership and friendship that exemplifies our shared mindset and values. The brand's trailblazing approach with their 'Don't crack under pressure' motto speaks to the way I live my life both on and off the court."
TAG Heuer and Tennis: a perfect match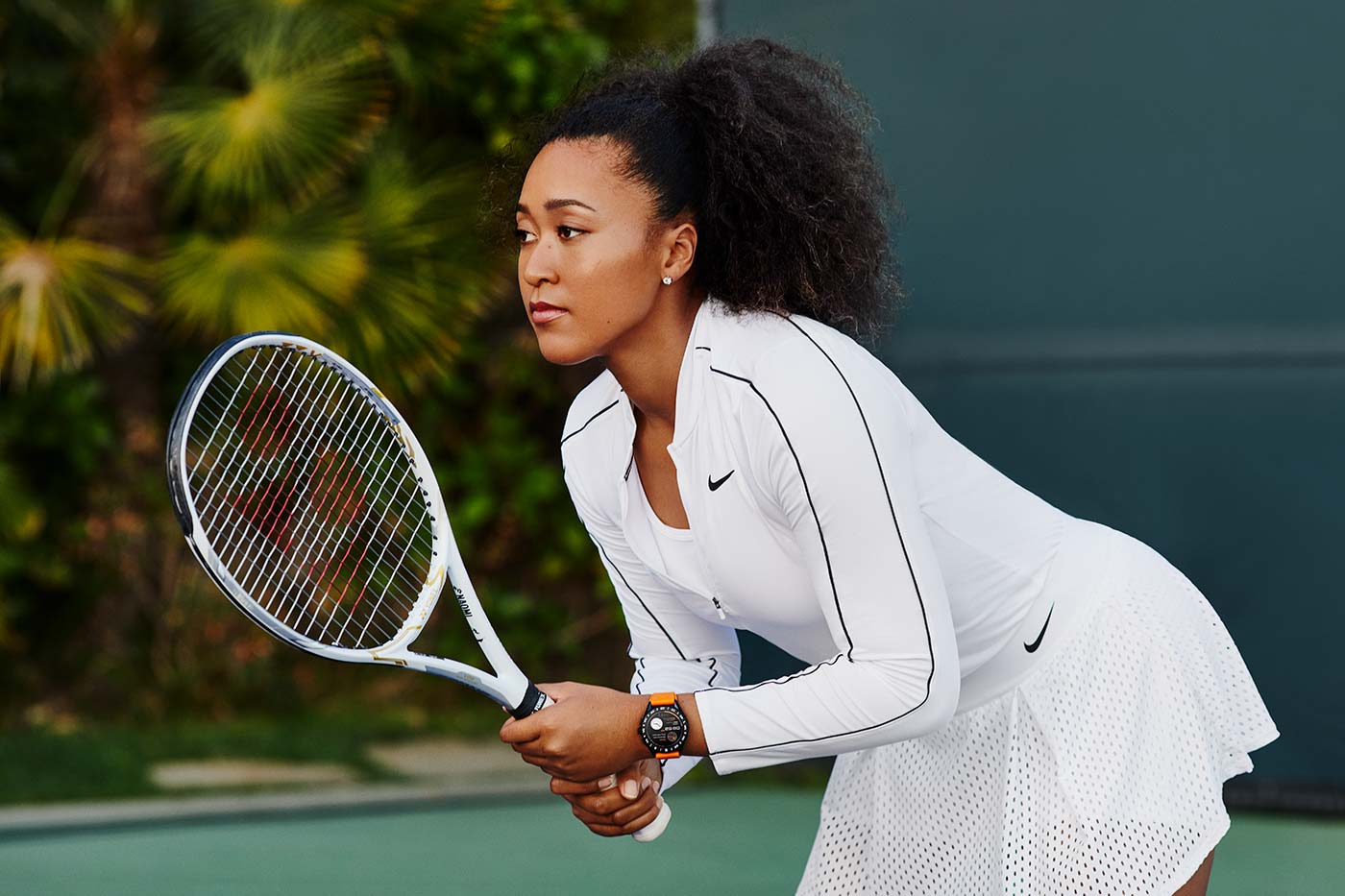 Naomi Osaka joins a fearless generation of talent and courage at TAG Heuer. Precision and mental strength are essential to taking home the trophy. These same values have been upheld by TAG Heuer since 1860. Known for developing innovations that enhance the measurement of sports performance, the brand is committed to achieving ultimate precision. Its involvement in tennis, one of the world's most popular sports, is a natural fit for a company that partners with the most intense and most thrilling sporting events across the globe to time champions as they push their limits, achieve the impossible and never crack under pressure.
About TAG Heuer
TAG Heuer, founded in 1860 by Edouard Heuer in the Jura Mountains of Switzerland, is a luxury watch brand that is part of LVMH Moët Hennessey Louis Vuitton SE ("LVMH"), the world's leading luxury group. Based in La Chaux-de-Fonds, Switzerland and with four production sites, TAG Heuer has 1470 employees and is active in 139 countries. TAG Heuer products are available online on the watchmaker's website www.tagheuer.com for select countries and in 160 boutiques and 3,500 points of sale worldwide. The company is headed up by Frédéric Arnault, CEO of TAG Heuer.
For 160 years, TAG Heuer has demonstrated pure avant-garde watchmaking spirit and a commitment to innovation with revolutionary technologies that have included the oscillating pinion for mechanical stopwatches in 1887, the Mikrograph in 1916, the first automatic-winding chronograph movement – Calibre 11 – in 1969, the first luxury smartwatch in 2015, and the ground-breaking Isograph technology in 2019, made possible through a unique collaboration with the TAG Heuer Institute. Today, the brand's core collection consists of three iconic families designed by Jack Heuer – TAG Heuer Carrera, Monaco and Autavia – and is rounded out with the contemporary Link, Aquaracer, Formula 1 and Connected lines.
Capturing TAG Heuer's motto, "Don't Crack Under Pressure", are prominent partnerships and brand ambassadors that express the brand's passion for action and high performance. These include the Formula E World Championship, of which the brand is a founding partner, the TAG Heuer Porsche Formula E team, the Red Bull racing Formula 1 Team, the Formula 1 Monaco Grand Prix, the Endurance Worl Championships, the Indianapolis 500, legends Steve McQueen and Ayrton Senna, actors Chris Hemsworth and Patrick Dempsey, ATP next-generation tennis players Alex de Minaur, Frances Tiafoe, Denis Shapovalov and Felix Auger Aliassime, and surfer Kai Lenny, among others.
www.tagheuer.com
@TAGHeuer
#TAGHeuer
Downloads:
All press material can be obtained free of charge at https://presscorner.tagheuer.com/directlogin
For further information, please contact:
Tiziana Tedeschi
International PR Director TAG Heuer
+41 (0)79 255 99 01
tiziana.tedeschi@tagheuer.com
Fabiola Bobbio
International PR Manager TAG Heuer
+41 (0)79 204 88 77
Fabiola.bobbio@tagheuer.com