The Swiss luxury watch brand announces the signing of Jimmy Butler as a brand ambassador for North America. Butler has risen to the top as an exceptional basketball player with a winning mindset and passion for the game, and never cracks under pressure on or off the court.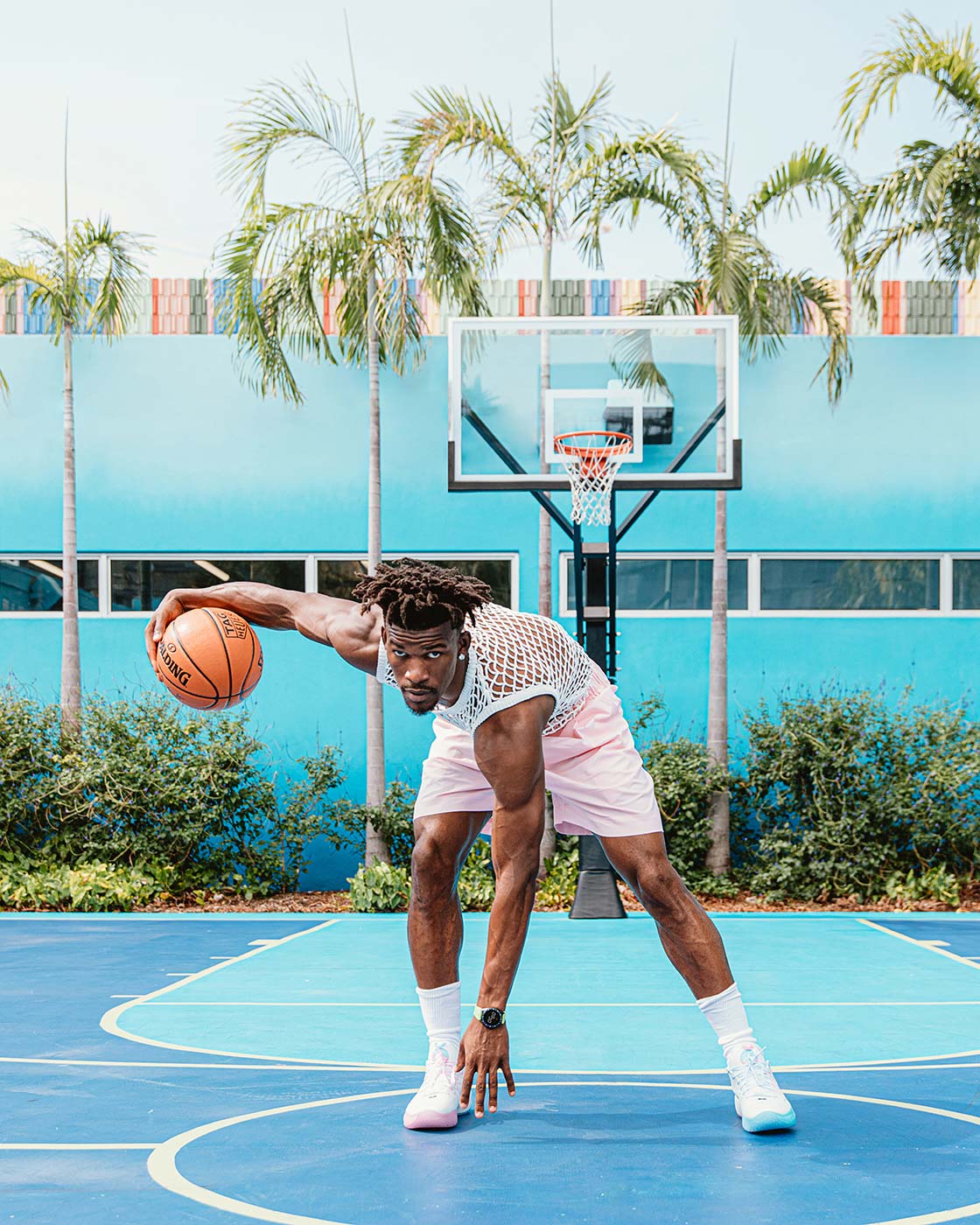 Miami, FL – May 14, 2021: It's not often that a talented athlete rises to such breakout stardom as Jimmy Butler. At age 31, Butler is widely recognized as one of the top players in the league and a true force on the
court. TAG Heuer is honored to announce he has joined the luxury Swiss watch brand's impressive ambassador roster that includes some of the world's top talents in sport.
Jimmy Butler is an American professional basketball player for the Miami Heat of the National Basketball Association. Butler joined the Heat in 2019, and was instrumental in leading the team to the 2020 NBA Finals in his first season in Miami. Prior to his start in Miami, Butler was the 30th overall pick in the 2011 NBA draft by the Chicago Bulls, where he won the NBA's Most Improved Player Award in 2015. Jimmy was also a gold medalist for the U.S. Olympic Men's Basketball Team in the 2016 Olympics in Rio de Janeiro, Brazil. Nicknamed "Jimmy Buckets", Butler is a five-time NBA All-Star, a three-time All-NBA Team honoree and a four-time NBA All-Defensive Team honoree.
Beyond the basketball court, Butler is known as a global style icon, watch aficionado, master brewer of his new company Big Face Coffee, and philanthropist in multiple U.S. cities. As one of Butler's true passions, he is involved with several charitable initiatives for children in Chicago and Miami, and works closely with the Boys & Girls Club.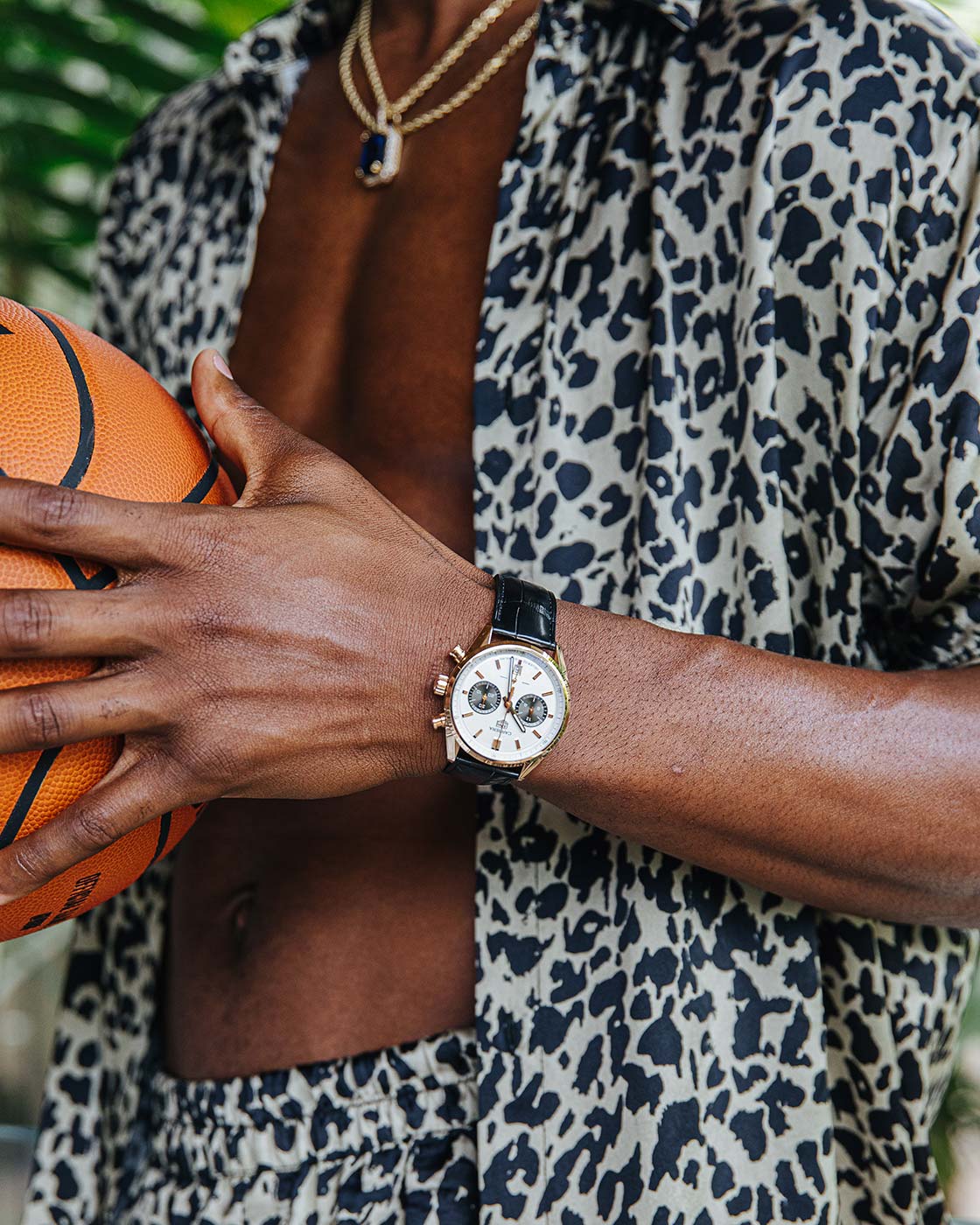 TAG Heuer is thrilled to accompany its newest brand ambassador through the remainder of this season and for years to come. Butler fully embodies the brand's founding values – passion for action, high performance, mental strength and absolute precision – and is a natural and authentic addition to the company's growing family of ambassadors. It is difficult to imagine a better embodiment of TAG Heuer's "Don't crack under pressure" ethos. At the heart of Butler's play is a fighter and fierce competitor, and these weapons are enhanced by the intelligence, focus and skill he brings to each competition.
"We are very proud to have Jimmy Butler join the TAG Heuer family. His true passion for his sport and commitment to excellence set him apart from the rest in the most impressive ways. Jimmy is truly an inspiration as both a skilled athlete and dynamic individual, and we are honored to be part of his journey and support him alongside the Miami Heat this season and beyond," said Benjamin Beaufils, President of TAG Heuer North America.
Jimmy Butler: "I couldn't be more excited to join TAG Heuer as their newest brand ambassador. I strongly believe in the brand's values of high performance, precision and passion for action, and I'm committed to
these standards throughout each game and in my everyday life. Above all, everyone knows how much I love watches, and I'm thrilled to be part of a brand with deep history and a trailblazing spirit."
TAG Heuer and Basketball: a slam dunk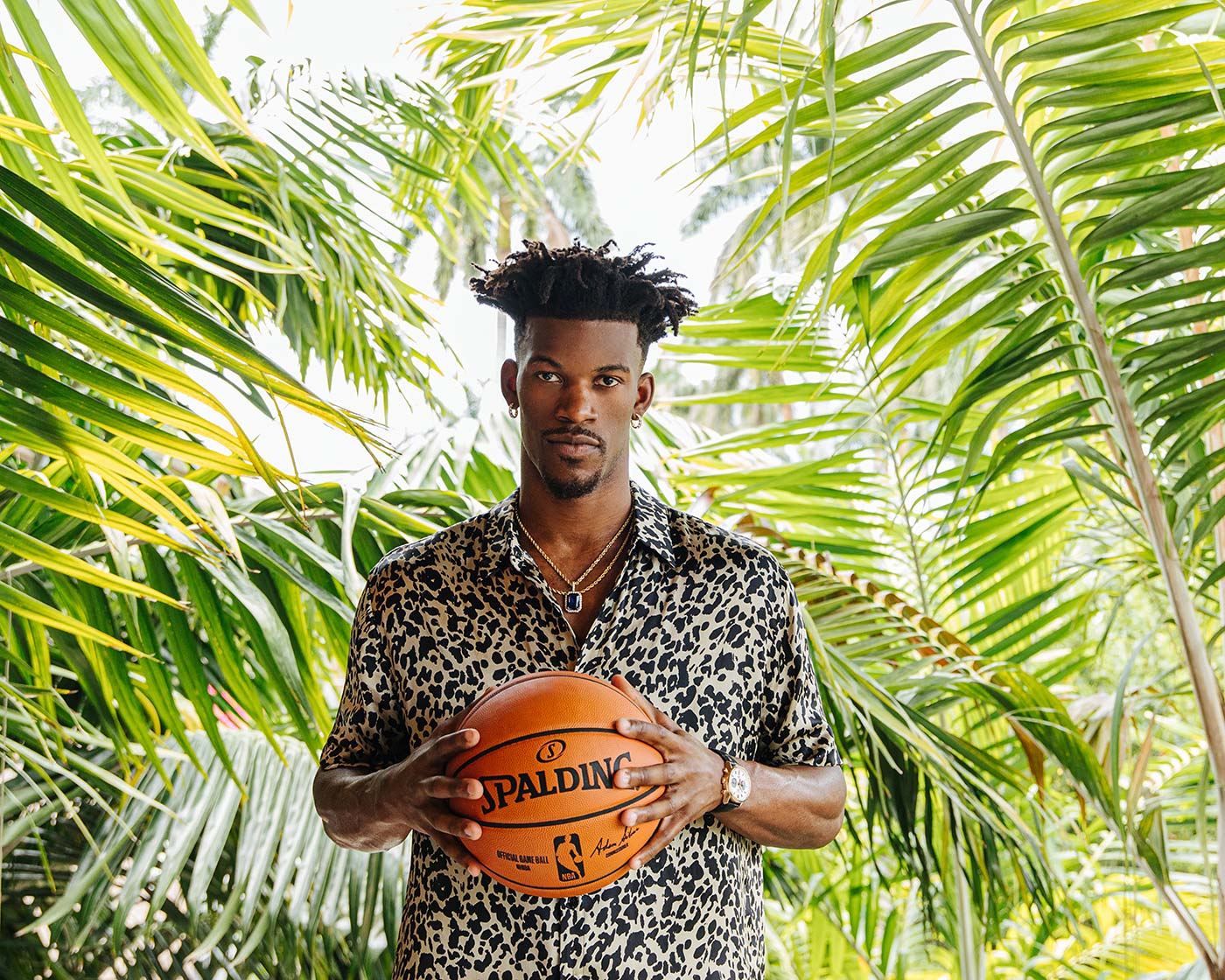 Jimmy Butler joins a fearless generation of talent and courage at TAG Heuer. Passion and mental strength are essential to taking home the trophy, and these same values have been upheld by TAG Heuer since 1860. Known for developing innovations that enhance the measurement of sports performance, the brand is committed to achieving ultimate precision. Its involvement in basketball, one of the country's most popular sports, is a natural fit for a company that partners with the most intense and thrilling sporting events across the globe to time champions as they push their limits, achieve the impossible and never crack under pressure.
About TAG Heuer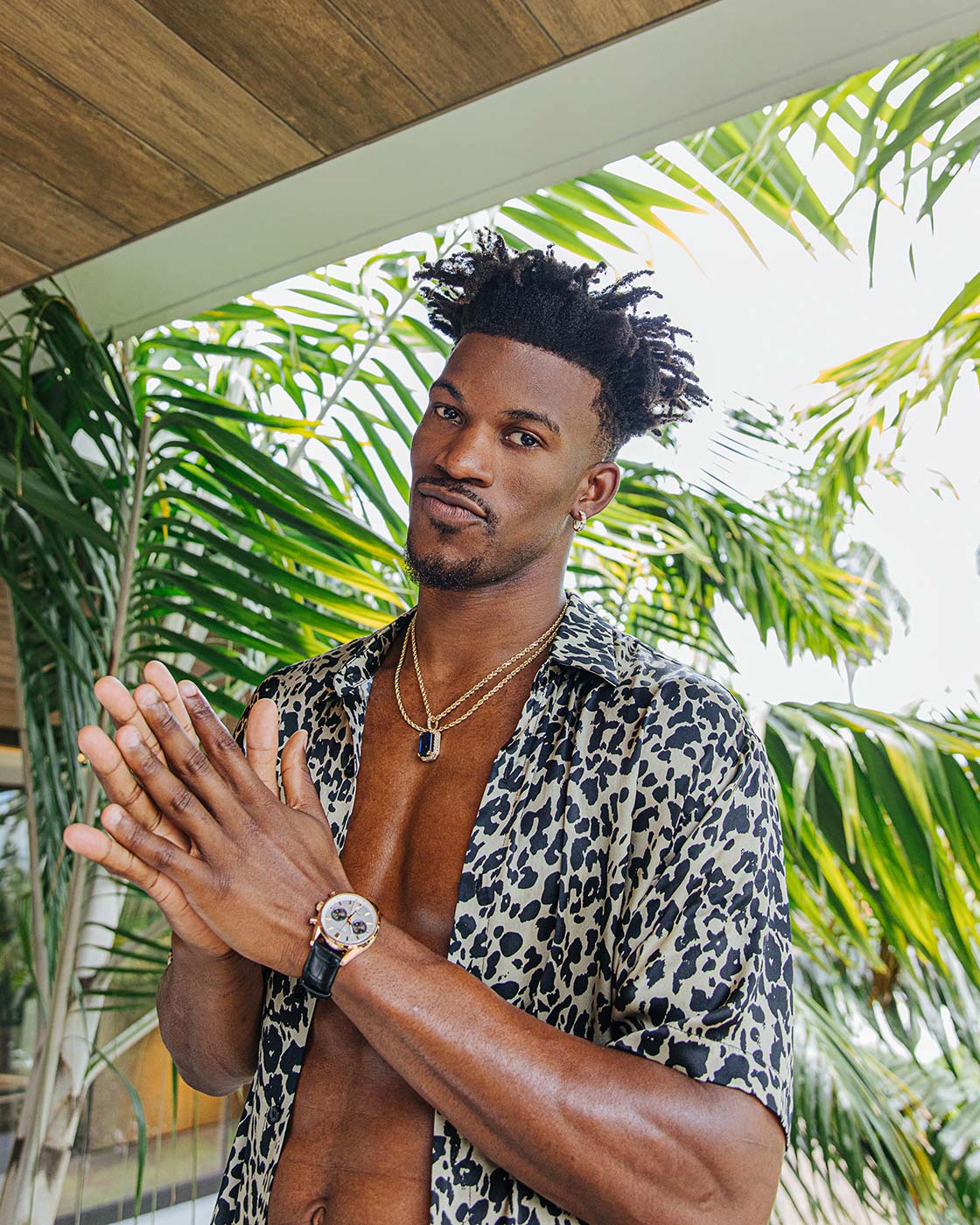 TAG Heuer, founded in 1860 by Edouard Heuer in the Jura Mountains of Switzerland, is a luxury watch brand that is part of LVMH Moët Hennessey Louis Vuitton SE ("LVMH"), the world's leading luxury group. Based in La Chaux-de-Fonds, Switzerland and with four production sites, TAG Heuer has 1470 employees and is active in 139 countries. TAG Heuer products are available online on www.tagheuer. com for select countries and in 160 boutiques and 3,000 points of sale worldwide. The company is headed up by Frédéric Arnault, CEO of TAG Heuer.
For 160 years, TAG Heuer has demonstrated pure avant-garde watchmaking spirit and a commitment to innovation with revolutionary technologies that have included the oscillating pinion for mechanical stopwatches in 1887, the Mikrograph in 1916, the first automatic-winding chronograph movement – Calibre 11 – in 1969 and the first luxury smartwatch in 2015. Today, the brand's core collection consists of three
iconic families designed by Jack Heuer – TAG Heuer Carrera, Monaco and Autavia – and is rounded out with the contemporary Link, Aquaracer, Formula 1 and Connected lines.
Capturing TAG Heuer's motto, "Don't Crack Under Pressure", are prominent partnerships and brand ambassadors that express the brand's passion for action and high performance.
Instagram: @tagheuer, Twitter: @TAGHeuer, Facebook: www.facebook.com/TAGHeuer
Photo Downloads:
https://app.box.com/s/mtm9ensmk9nmn6ysw77jw1coobbkn7fv
(Credit: Daniel Zuliani for TAG Heuer)
For further information, please contact:
Taylor Boozan
PR + Sponsorship, TAG Heuer North America
taylor.boozan@tagheuer.com