Source:  Images and content by Jaeger LeCoultre @ Jaeger LeCoultre.

https://content.presspage.com/uploads/2085/1920_jlc2021-heritage-reverso-amelia-earhart-1935-inv.629-low.jpg?10000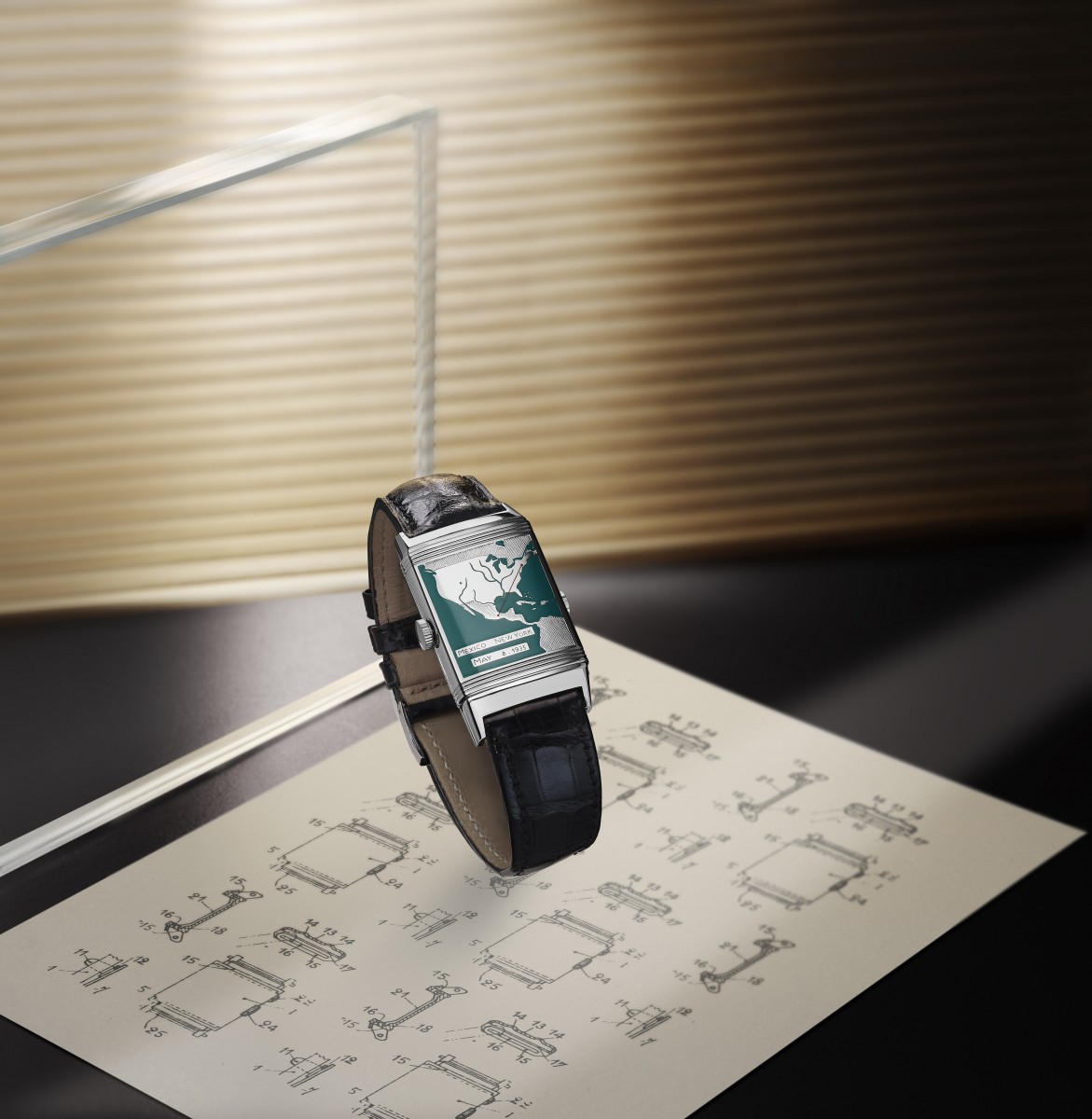 Among the examples from the 1930s in Jaeger-LeCoultre's museum collection is a Reverso decorated with the emblem of the British Racing Drivers Club, a piece with the Eton College coat of arms, and a 1935 Reverso that commemorates the record-setting flight from Mexico City to New York by the aviator, Amelia Earhart. In India, the Maharajah of Karputala commissioned 50 Reverso watches, with a miniature-painted portrait of his wife reproduced on the caseback in enamel. Although these pieces are all believed lost, Jaeger-LeCoultre has a similar Reverso in its collection, dating from 1936, with a portrait of another Indian beauty, thought to be Kanchan Prabha Devi, Maharani of Tripura State.
From the mid-20th century onwards, as changing tastes rejected ornamentation in all areas of design, the traditional artistic crafts such as enamelling, miniature painting and guillochage began to disappear – the skills dying out along with the older generation of artisans. Fortunately, the revival of mechanical watchmaking in the 1990s, sparked a renewed interest in these crafts before they were lost forever.