Source:  Images and content by Jaeger LeCoultre @ Jaeger LeCoultre.

https://content.presspage.com/uploads/2085/1920_2023-jaeger-lecoultre-madeofmakers-guillaumemarmin-passengersthroughtime6.jpg?10000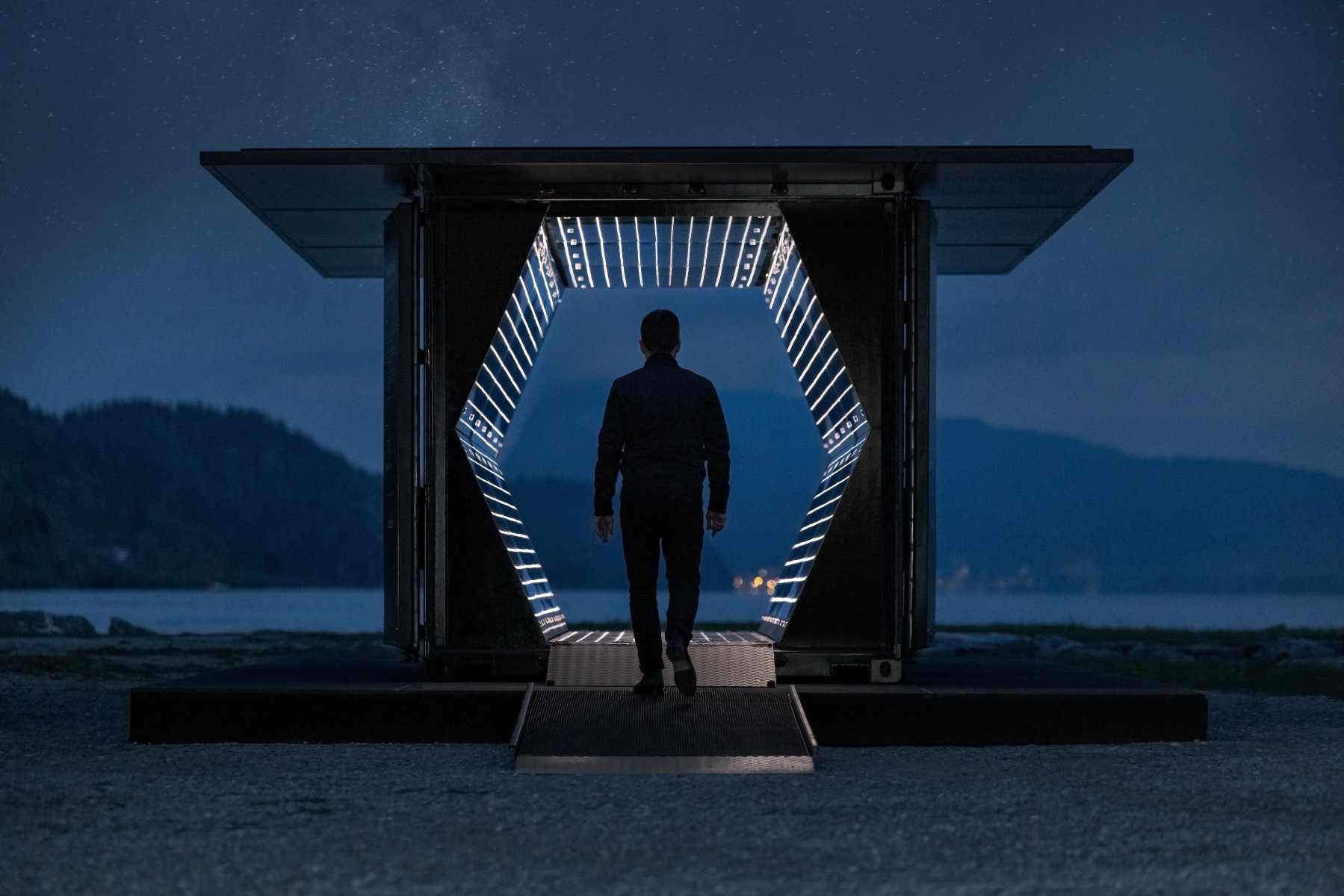 Passengers: Through Time
In partnership with Jaeger-LeCoultre, Guillaume Marmin created an entirely new chapter for his acclaimed installation, Passengers. This second chapter, Passengers: Through Time, focuses on celestial and astronomical observation, offering its visitors – or passengers – an exploration of the links between time, space and light, as described by the theory of relativity.
"The challenge of this project was to make perceptible the relationship between observation of the sky and the measurement of time," says Guillaume Marmin "From discussions with astronomers and watchmakers, I imagined an art installation capable of transcribing the links that unite time and space."
The intense planning phase of Passengers: Through Time included deep consultation between the artist and the Institute of Planetology and Astrophysics of Grenoble, which enabled him to identify and model the relationship between time and the cosmos in the light of contemporary knowledge. By employing generative programming to transcribe the data he collected, he has created an immersive and inspiring environment that enables us to momentarily approach the beauty of the unseen and the mathematical foundation of reality.
Through a kinetic device contained within a walk-through capsule and made up of visual and sound movements, infinite reflections and dizzying perspectives, the installation takes visitors (passengers) on a stellar excursion in which they are the protagonists. In the passengers' minds, this complex and evocative interplay of light, sound and movement captures the vastness of the cosmos, inviting reflection on the fundamental question of what time really is.