Source:  Images and content by @ Jaeger LeCoultre.

https://content.presspage.com/uploads/2085/1920_jaeger-lecoultre2022-guillaumemarmin-passengersthroughtime1.jpg?10000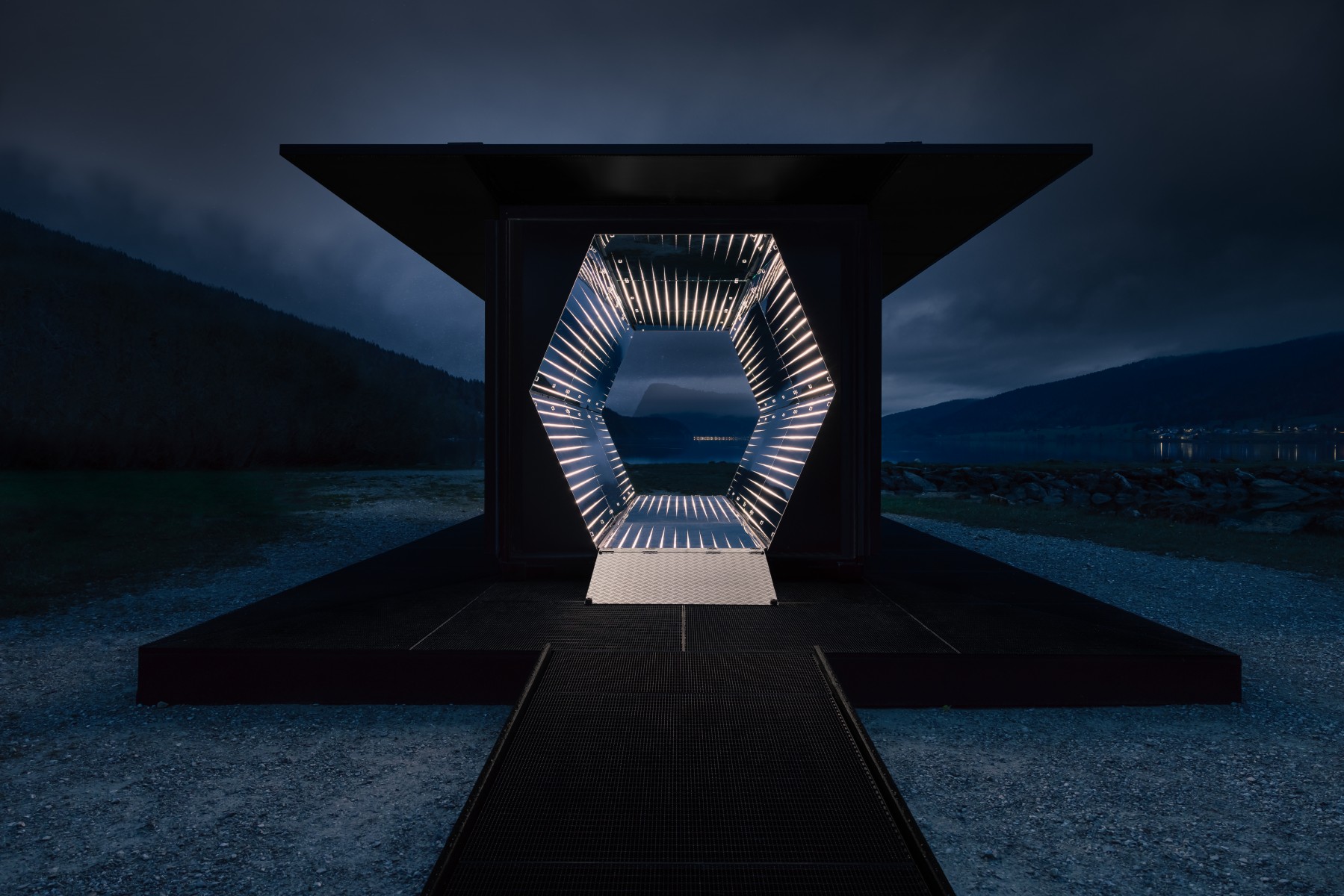 ABOUT GUILLAUME MARMIN
Born in France, Guillaume Marmin trained at the University of Lyon II, then specialised in in film, audio-visual media and digital media at ARFIS École. His work, connected from the beginning to the music scene and performing arts, is part of a revival of visual creation by overcoming traditional forms of storytelling and traditional performing media. Influenced by experimental filmmakers, Guillaume Marmin is looking for a new synaesthetic alphabet, a shared language between images and sounds, rhythms, contrast and sleek moving figures.
To develop this new language, Marmin's work includes mapping on 3D sculptures and buildings, projection on photography and screen printing, bodies in motion and smoke. His immersive works in public spaces involve collaborations between architects, musicians and lighting designers, and give body to the intangible, making us momentarily approach the beauty of the unseen and the mathematical foundation of reality. Despite the use of technologically advanced tools and the intervention of digital media, Guillaume Marmin's work is always grounded in expressions of reality. Whether his subject is Earth (Around the Island), climatic phenomena (Après-nous le Déluge), architecture (Raster) or the history of paradigms in physics (Timée), he illustrates the ambivalence of the present day in its relationship between nature and technology.
ABOUT THE STELLAR ODYSSEY
In 2022 Jaeger-LeCoultre pays homage to the astronomical phenomena that lie at the very origin of how mankind measures time. Since the earliest days of the Manufacture, astronomical functions have played a major role in Jaeger-LeCoultre's portfolio of complicated timepieces ­– ranging from simple forms of moon phase display to highly complex perpetual calendars, equation of time, sky charts, and the draconic and anomalistic lunar cycles. Mastering all three measures of time – solar, lunar and sidereal – the watchmakers of La Grande Maison have perpetually innovated to create the most advanced and precise mechanisms that represent or even predict celestial phenomena. This year, Jaeger-LeCoultre embarks on a Stellar Odyssey with an immersive exhibition and a series of themed events that will embrace inspirational collaborations with a visual artist and a mixologist, and a fascinating programme of celestially-themed Discovery Workshops at Atelier d'Antoine. The Stellar Odyssey is an invitation to discover how the mysteries of the cosmos are translated into micro-mechanical wonders for the wrist.