Source:  Images and content by JAEGER-LECOULTRE PRESENTS THE REVERSO TRIBUTE ENAMEL "TIGER" @ Jaeger LeCoultre.

https://content.presspage.com/uploads/2085/1920_jlc-reversotributeenamel-levitation-verso-16.9.jpg?10000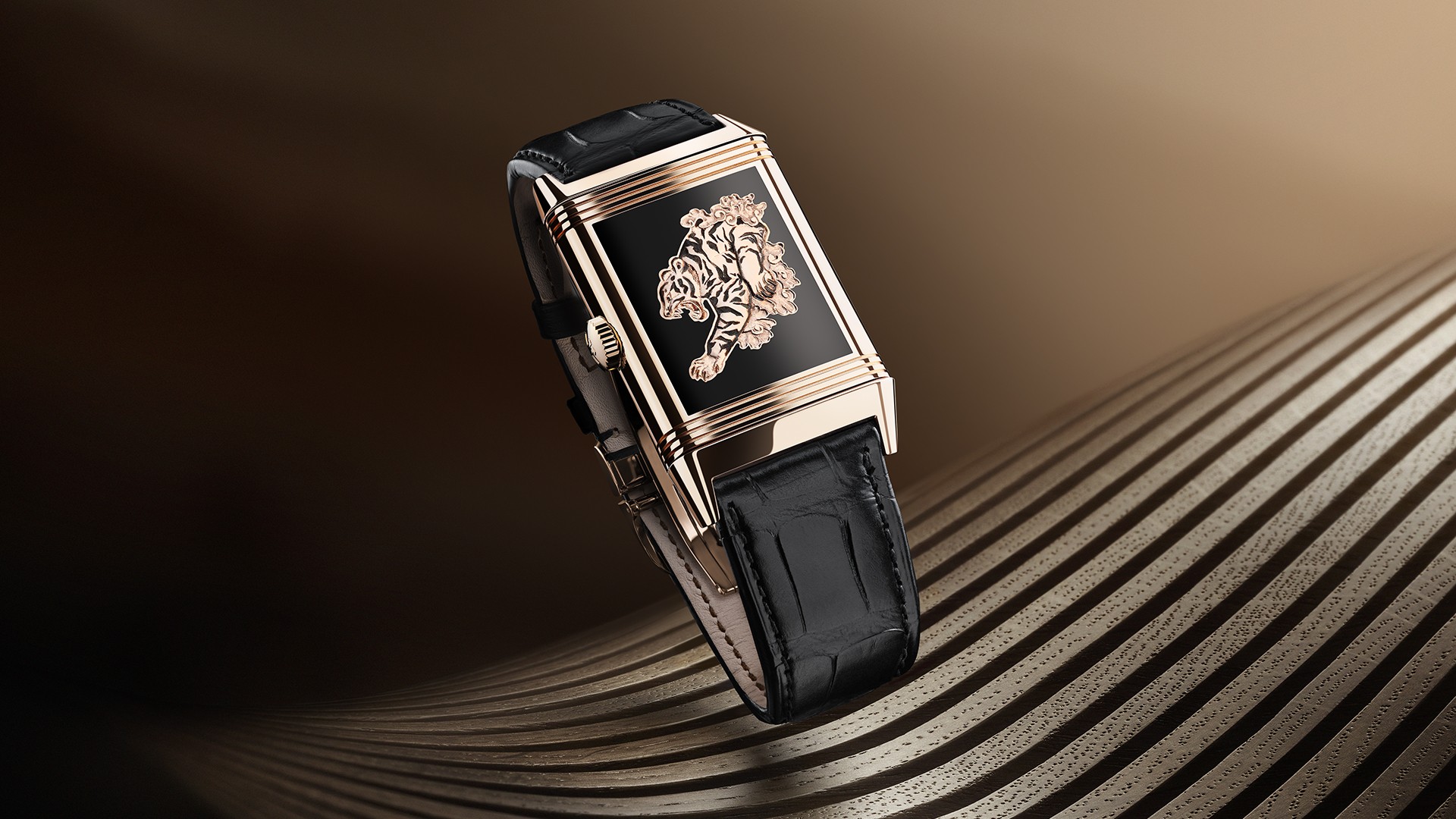 Swivelling the watch case to its reverse side reveals a magnificent tiger. Engraved into the pink gold case metal, it seems to leap out from its background of black opaque Grand Feu enamel, the polished surface of the tiger's coat and the contrasting rhodium-brushed texture of its stripes catching and refracting the light to create the illusion of movement and power.
To maximise the sense of volume and bring depth to the engraving, the artisan engraver used a technique called modelled engraving, using differently sized chisels to sculpt the metal step by step – a precise and exacting task that requires absolute focus and remarkable dexterity. Adding to the challenge of creating this interpretation of the Reverso Tribute Enamel, the engraver's work began not, as is usual, with a bare metal surface but with one that already had its coat of Grand Feu enamel. An unprecedented accuracy of gesture is necessary in order to avoid all risk of damage to the pristine enamel, and the engraver devoted 55 working hours to the creation of this masterpiece.