Source:  Images and content by Vacheron Constantin
http://content.presspage.com/uploads/1999/500_thehourclub-1.jpg?10000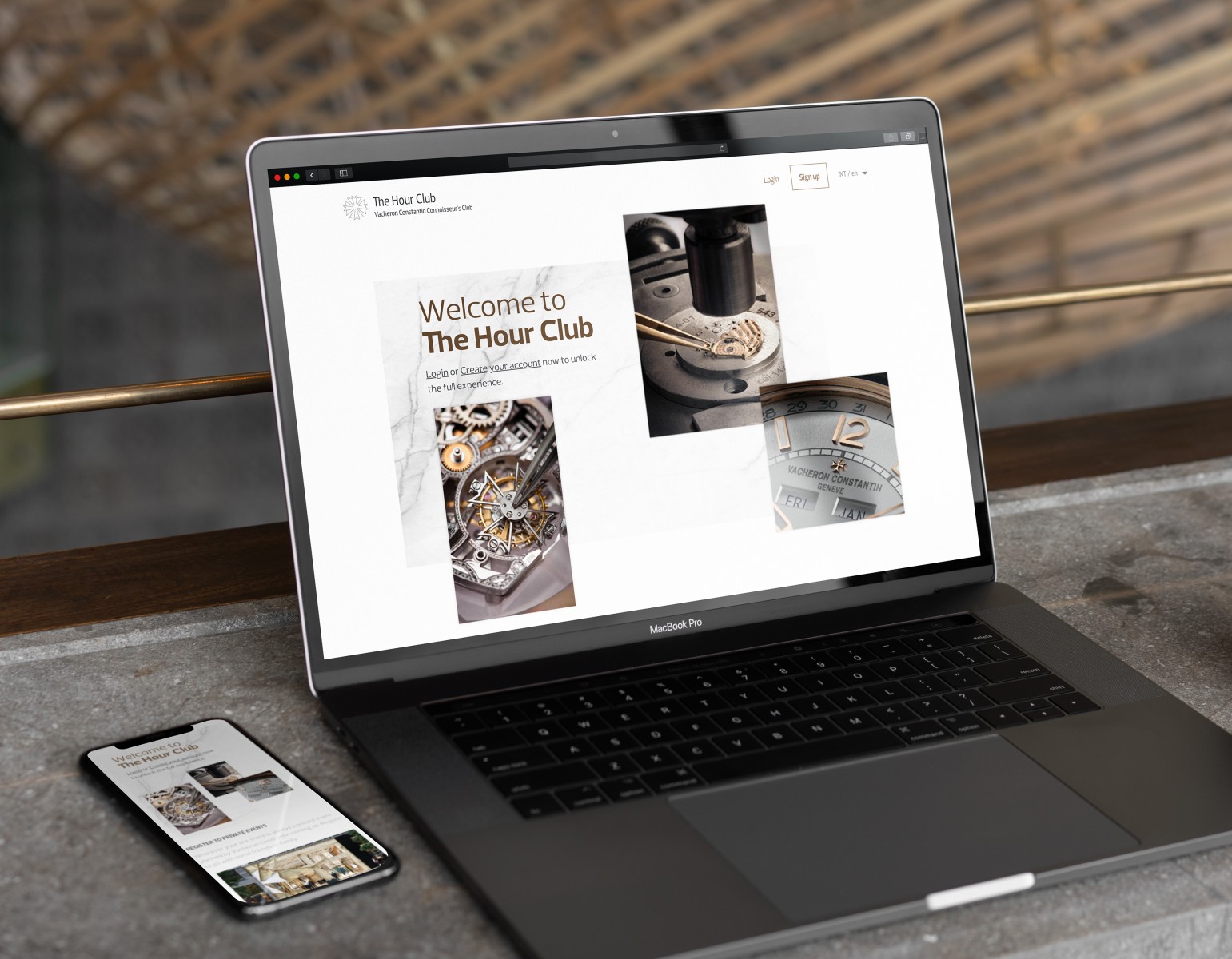 Digital certificate of ownership for all Vacheron Constantin watches via Blockchain technology
The Hour Club: exclusively reserved for Vacheron Constantin owners, this connoisseurs' club notably serves to achieve traceability of the timepieces acquired
Six-year guarantee extension, in addition to the standard two-year guarantee, for owners since 2020
Geneva, January 27th 2022 – Any owner of a Vacheron Constantin watch will now be able to benefit from a digital certificate of ownership based on Blockchain technology, accessible via The Hour Club website. This Blockchain technology ensures unfalsifiable traceability throughout the life cycle of the watch, whose unique characteristics are digitised and secured by encryption. In parallel, customers who have acquired a timepiece between January 2020 and January 2022 will be able to request a six-year guarantee extension, which will be automatically applied to models purchased as of January 2022 for customers having agreed to the terms and conditions of registration to The Hour Club.
The Hour Club, the exclusive club for owners of Vacheron Constantin watches, is taking a leap into the technologies of the future with Blockchain, a digital development that will be effective for all collections from the beginning of 2022. All purchasers of Vacheron Constantin timepieces, whether new or pre-owned, will be able to obtain a digital certificate after registering on the website and recording the watch's unique number, engraved on the case-back or directly via a scan of the new guarantee card. The information relating to the timepiece will be secured by encryption, an advance in the traceability and authentication of Vacheron Constantin watches.
Currently, The Hour Club already offers its users content specific to Vacheron Constantin and reserved for its members. The site also allows users to register for Vacheron Constantin events as a priority and has a community "space" – the Golden Book – which allows members to chat with each other, complete with photos. With the introduction of Blockchain, other offers and services have appeared. Among them, an extension of the guarantee to an additional six years for purchasers of Vacheron Constantin watches since 2020. The digitisation of all the information relating to each of the company's timepieces is also part of this, and in particular the data concerning the Hallmark of Geneva, which certifies a large number of Vacheron Constantin watches. In a second phase, any intervention – maintenance or repair – carried out on the products will also be part of the "roadmap" accompanying each watch throughout its life cycle.
Blockchain thus enables Vacheron Constantin to ensure an optimal level of security for its watches and their owners. A guarantee of unfalsifiable product authenticity, the ultimate anti-counterfeiting guarantee and infallible proof of traceability, it also provides a special link between Vacheron Constantin and its clients for the exchange of information and exclusive content.