Source:  Images and content by Jaeger LeCoultre @ Jaeger LeCoultre.

https://content.presspage.com/uploads/2085/1920_1.jaeger-lecoultre-mastergrandetraditioncalibre948-2.jpg?10000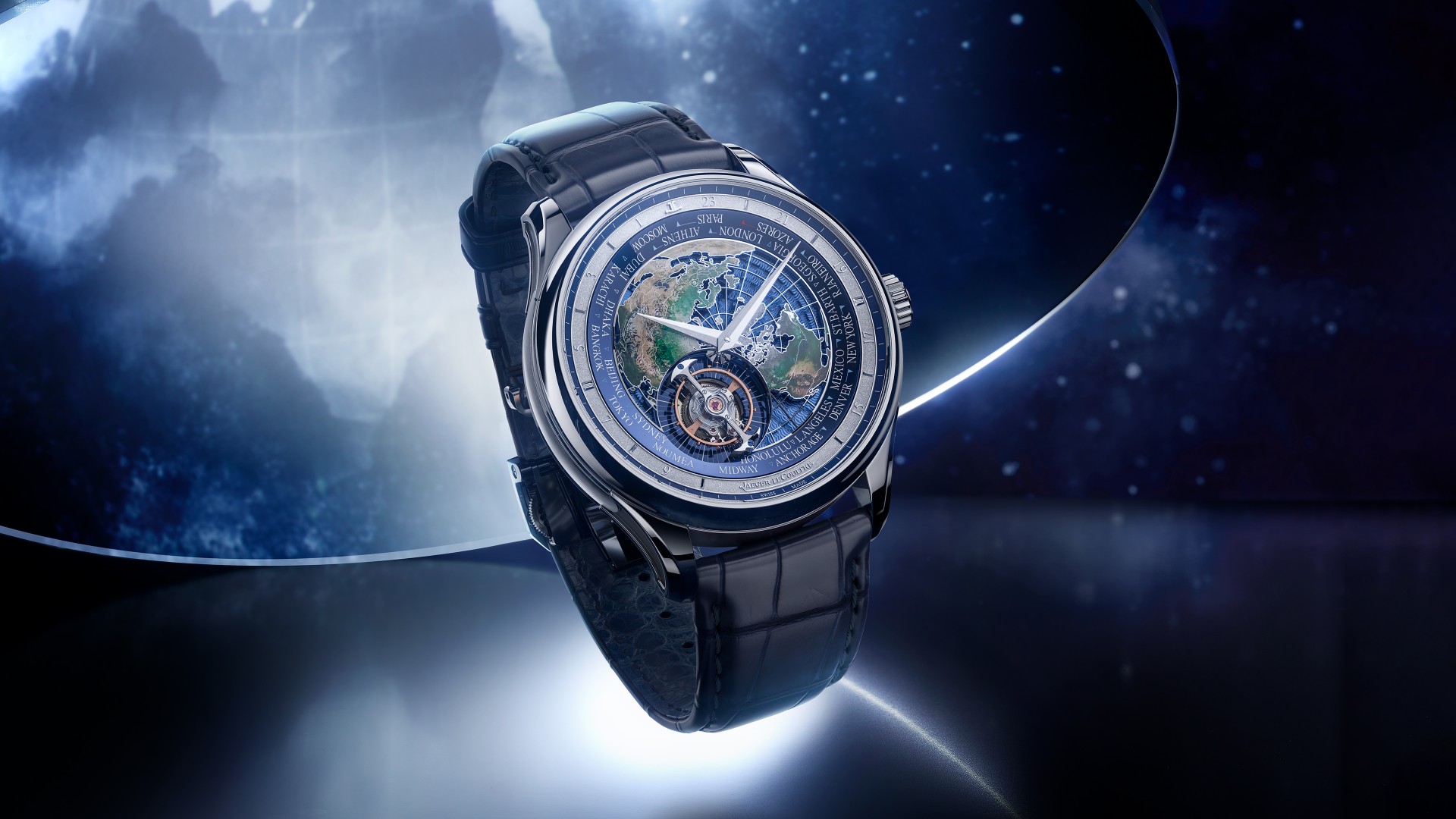 Since the 1930s, Jaeger-LeCoultre has been creating timepieces able to display several time zones simultaneously. From dual-time watches to the Géographique and the remarkable Calibre 948 world timer, La Grande Maison makes time truly universal. For 2022, Jaeger-LeCoultre presents a magnificent new artistic interpretation of the Universal Time: Master Grande Tradition Calibre 948, embellished with great finesse by the artisans of the Manufacture's Métiers Rares® atelier.
· A new expression of the world-time complication unites artistry and technical prowess
· Multiple skills from the Manufacture's Métiers Rares® atelier are brought together to create the domed, open-worked and enamelled dial – the product of 70 hours of work
· The Universal Tourbillon rotates in 60 seconds and makes a complete circuit of the dial in 24 hours
In the long history of timekeeping, time zones are relatively recent concept – but, like all measurements of time, have their origins in astronomy. The passage of our 24-hour day is based on the solar cycle, which is determined by the rotation of Earth on itself and its orbit around the Sun. Thus, as early navigators and explorers discovered, sunrise and sunset occur at different times in different places. With the development of maritime trade in the 18th century and railway travel in the 19th century, the need became clear for standardised timing – the synchronisation of clocks within a given geographical region – and for global norms to be established.
At the International Meridian Conference in 1884, it was decided that the Greenwich Observatory in London would be the prime meridian (longitude 0°) as the standard of time reckoning around the globe. Longitudes would be calculated both east and west from Greenwich up to 180° and the world's universal day would be the Mean Solar Day, starting and ending at midnight at Greenwich and counted east and west from there – hence the terms ante meridian (am) and post meridian (pm). These resolutions were later formalised to create the 24 major time zones, each defined by 15 degrees of longitude.
When Jaeger-LeCoultre created the Calibre 948, it was the first time that a world-time complication had ever been united with a flying tourbillon. What's more, the Universal Tourbillon makes a complete circuit of the dial every 24 hours – the length of a mean solar day. A true expression of Jaeger-LeCoultre's technical expertise, the automatic calibre was conceived, developed and entirely produced within the Manufacture. The splendid new aesthetic expression of the world-time complication showcases La Grande Maison's artistic creativity and mastery of the decorative crafts alongside its technical prowess.