Source:  Images and content by Jaeger LeCoultre @ Jaeger LeCoultre.

https://content.presspage.com/uploads/2085/1920_6jaeger-lecoultrepolarisperpetualcalendar-pg-16.9.jpg?10000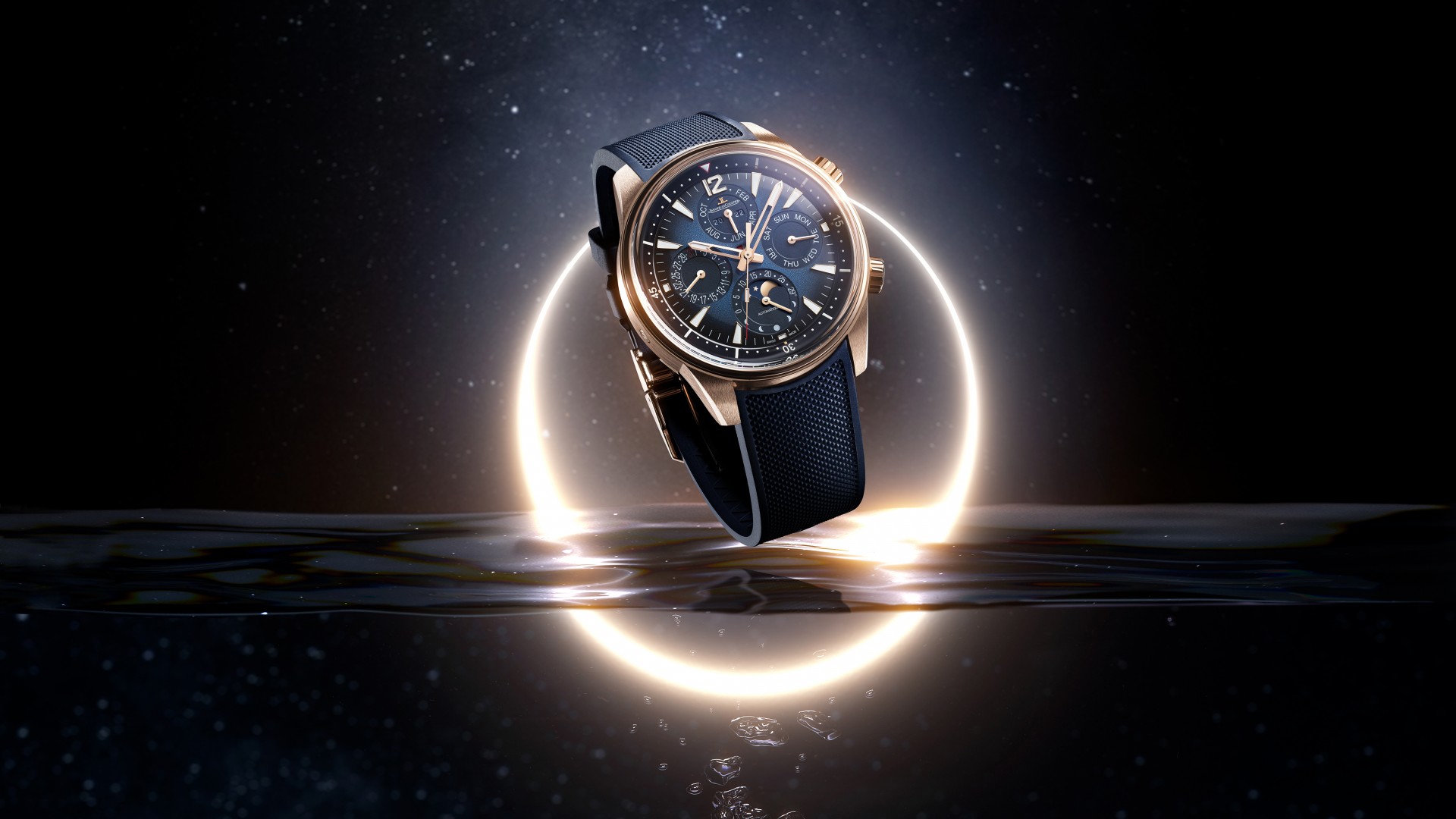 The Anomaly of Time – and a New Perpetual Calendar Calibre
The reason for the complexity of our calendar, with its leap years and different number of days in the months, lies in an anomaly between the way we measure civil time and the celestial phenomena on which those measurements are based.
Consequently, for watchmakers, a perpetual calendar is among the most challenging complications to master; a miniature mechanical computer, it must automatically adjust for months of different lengths and even for leap years. Unlike a simple date display, which needs to be adjusted at the end of every month that doesn't have 31 days, a perpetual calendar will not need any manual correction until 2100 and, after that, only for the centenary years that are not leap years.
Ancient civilisations defined a year as the time it takes for the Sun to return to the same position in the sky, completing a full cycle of seasons. This solar (or "tropical") year lasted approximately 365.2425 days – and led to the creation of the first calendars. However, a 365-day calendar year is almost six hours shorter than a solar year. The Julian Calendar, introduced in 46 BC by Julius Caesar, compensated by adding an extra day to February every fourth year. However, this was an over-compensation and in 1582, Pope Gregory XIII eliminated some leap years. According to the Gregorian Calendar, which we use to this day, any year that is divisible by 4, is a leap year; however, if it can also be divided by 100, it is not a leap year (for example 1900, 2100); nevertheless, those centenary years that can be divided by 400, are leap years (2000, 2400).
At the end of the 19th century, LeCoultre & Cie developed its first perpetual calendar pocket watches.
Due to the difficulty of creating such complex mechanisms on the tiny scale of a watch, the complication was still extremely rare when Jaeger-LeCoultre presented its first perpetual calendar wristwatch in 1937. Since then, the Manufacture's watchmakers have continuously improved the precision and quality of these remarkable mechanisms.
The new Jaeger-LeCoultre Calibre 868AA developed for the Polaris Perpetual Calendar has evolved from the well-proven in-house perpetual calendar movement that first appeared in 2013. It has been upgraded in line with the Manufacture's latest technical innovations and significantly modified, with a retrograde display of Southern Hemisphere moon phases complementing the classical Northern Hemisphere moon-phase display, as well as an increase in power reserve to 70 hours. Supplementing the calendar indications, the rotating inner bezel – a Polaris signature – offers the practical function of measuring elapsed time.