Source:  Images and content by JAEGER-LECOULTRE PRESENTS THE RENDEZ-VOUS DAZZLING STAR @ Jaeger LeCoultre.

https://content.presspage.com/uploads/2085/1920_8jaeger-lecoultrerendez-vousdazzlingstar-q3642470-16.9.jpg?10000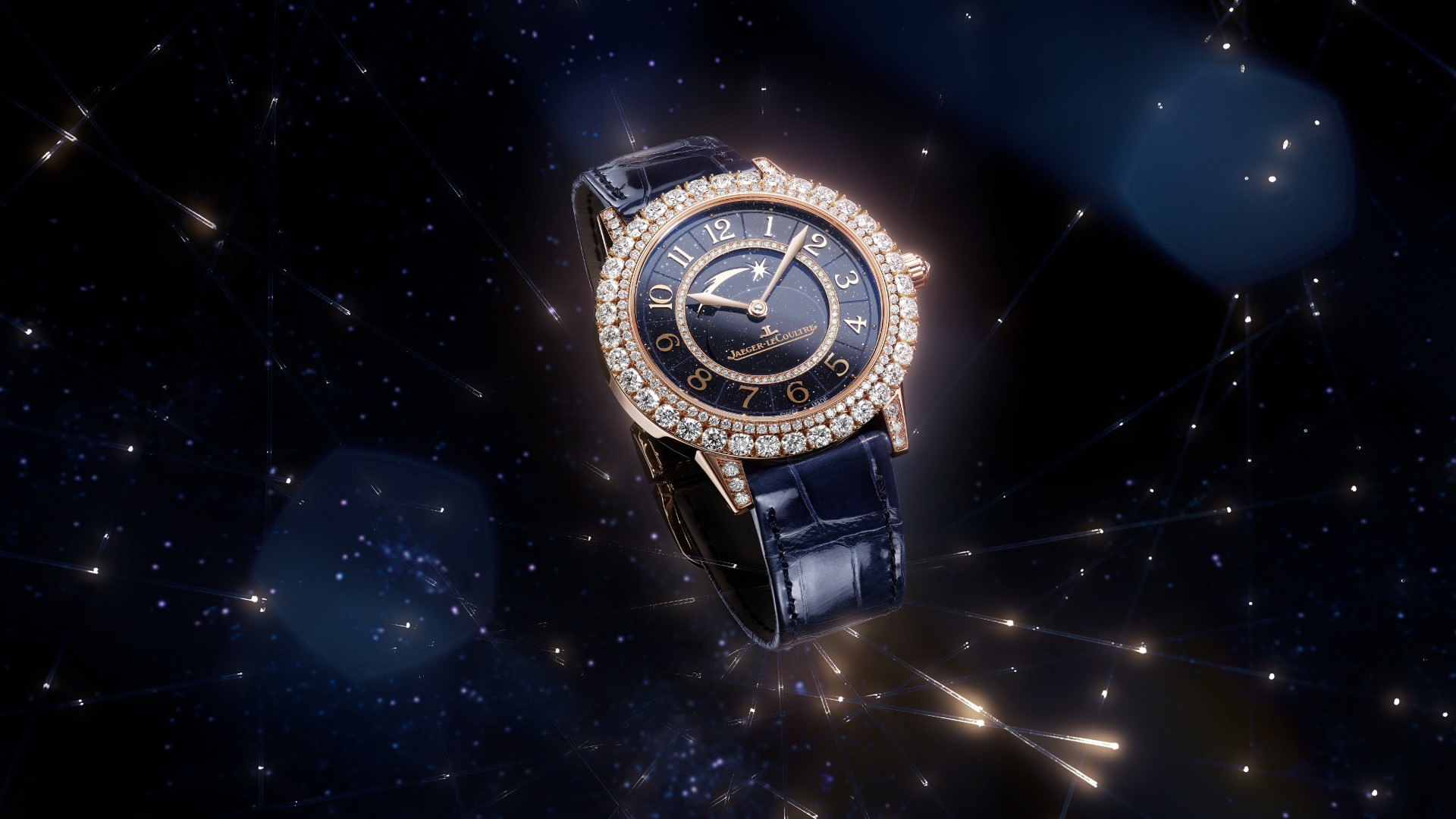 Of all the celestial phenomena, shooting stars are the most romantic and intriguing. Unpredictable, ephemeral and mysterious, their light streaks across the night sky, appearing and disappearing in the blink of an eye. That they are not in fact stars but meteors – flashes of light created when rocky debris burns brightly on hitting Earth's atmosphere – does nothing to diminish their magic. Visible only at certain times of year and under the right conditions, these rare phenomena have fascinated mankind since the dawn of time – and now have inspired the watchmakers of Jaeger-LeCoultre.
· Jaeger-LeCoultre invents an entirely new complication that captures the romance and unpredictability of shooting stars
· A blue Aventurine dial evokes the night sky, with multiple layers that conceal and reveal the shooting star; an outer bezel of griffe-set diamonds enriches the display
· The new automatic Jaeger-LeCoultre Calibre 734 reconciles the randomness of shooting stars with the precisely calibrated, mathematical rhythms of timekeeping
In 2022, the Rendez-Vous Dazzling Star recreates this enchanting celestial phenomenon on the wrist, thanks to an entirely new mechanism conceived and developed within the Manufacture. Activated by the movement of the wrist, the shooting star appears on the dial at random moments – usually four to six times per hour – its unpredictability making it even more special. To enjoy the enchanting display more often, the star may also be summoned on demand by turning the winding crown several times.