Source:  Images and content by JAEGER-LECOULTRE INAUGURATES THE 1931 CAFÉ @ Jaeger LeCoultre.

https://content.presspage.com/uploads/2085/1920_1931cafe2.jpg?10000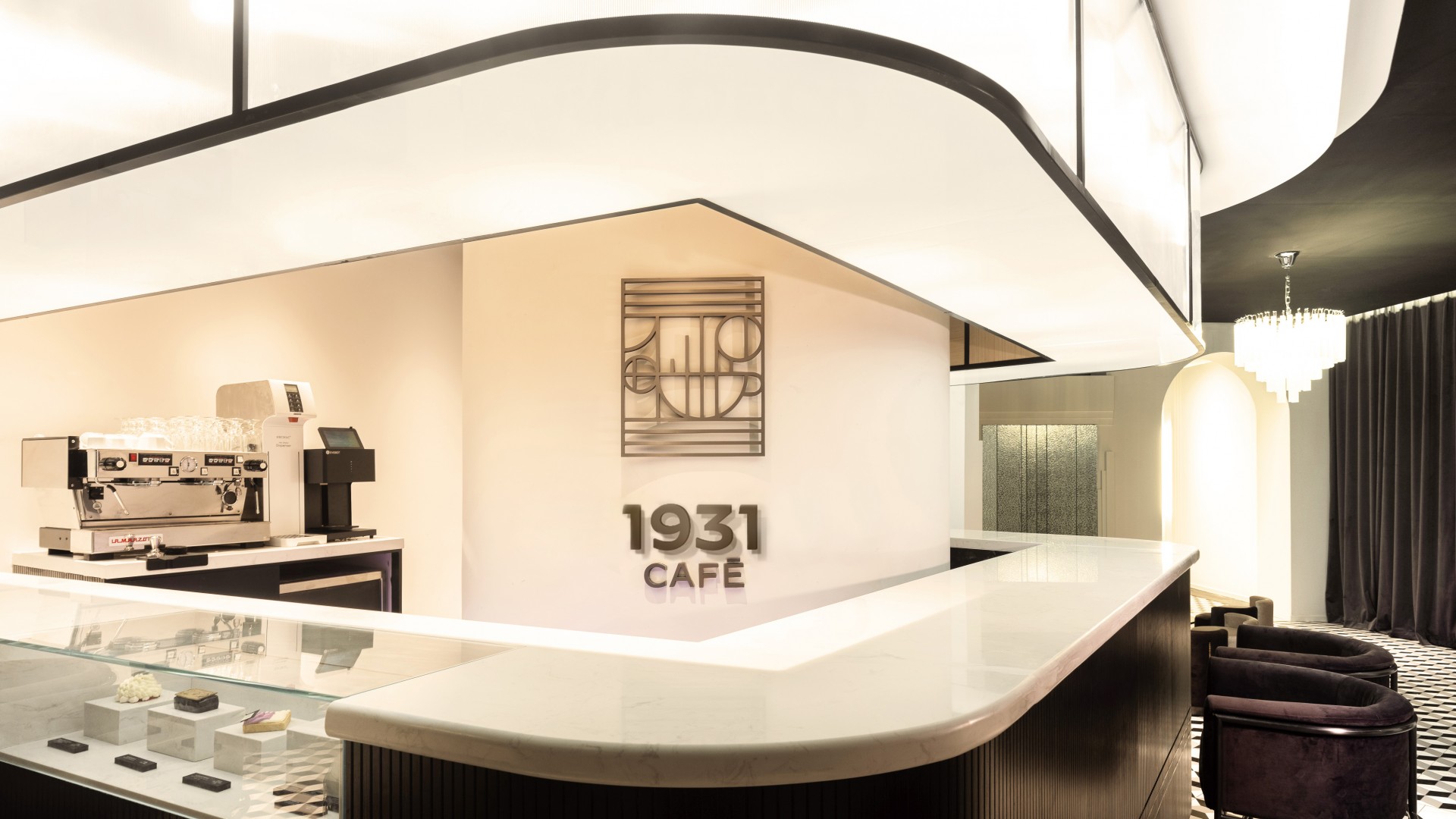 From Paris to Shanghai – a Story of Style
The two cities chosen as locations for 1931 Café played significant roles in the story of Art Deco. Paris was its birthplace, with prototypical elements of the new style first appearing in the city's architecture and applied arts in the 1920s. The defining moment came in 1925, when the French capital hosted the Exposition Internationale des Arts Décoratifs et Industriels Modernes. This was the catalyst for the global flowering of a style that remained dominant throughout the 1930s – although the term Art Deco, derived from the exhibition's name, was coined by art historians only in the late 1960s.
In the history of Shanghai, Art Deco also has a unique place. Blending East and West, the distinctive 'Chinese Art Deco' style blossomed during the 1930s, as the city became a social, cultural and economic hub of East Asia. This heritage makes it especially fitting to inaugurate the 1931 Café in Shanghai, offering its residents and visitors the opportunity to experience the aesthetic and cultural world that gave birth to the Reverso design.
Opening from 13th June until 15th August, the 1931 Café will be located at K11, the art and fashion hub in the centre of Shanghai. In the autumn, as 1931 Café, it will be recreated in a new location in the heart of Paris.