Source:  Images and content by Jaeger LeCoultre @ Jaeger LeCoultre.

https://content.presspage.com/uploads/2085/1920_matthiasgiroud-jaeger-lecoultre-portrait@julielimont2.jpg?10000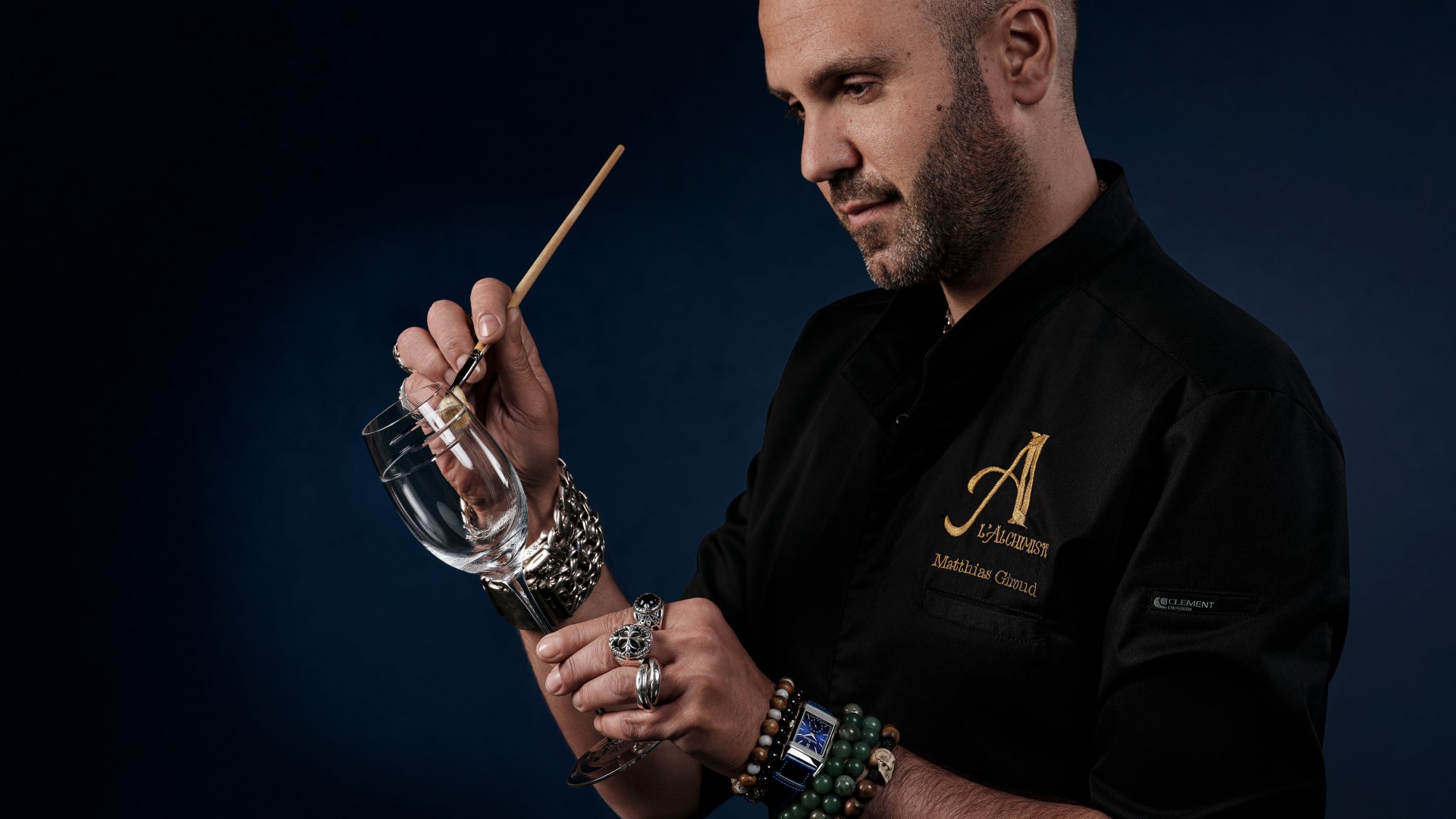 ABOUT MATTHIAS GIROUD
A mixologist of worldwide renown, Matthias Giroud was born in the French West Indies and started his career in 1997, aged 18, at the famous Bar Fly, Paris. In 2008 he was appointed worldwide executive bar chef development for Buddha Bar Group and, in 2009, became the first French executive bar chef to be named within the World's 50 Best Bars ranking with Buddha Bar Paris. Co-author of the cocktail dictionary "La Petite Bibliothèque des Cocktails" by Larousse, he participated in the World Cuisine Summit in 2015 and 2019, alongside some of the world's greatest chefs and in 2016 contributed his talent to Mistura Qaray, South America's largest culinary event. Today, Matthias Giroud, together with his partner, runs the workshop L'Alchimiste, in Boulogne-Billancourt, Paris, dedicated to creating unique mixology and gastronomy experiences.
ABOUT THE STELLAR ODYSSEY
In 2022 Jaeger-LeCoultre pays homage to the astronomical phenomena that lie at the very origin of how mankind measures time. Since the earliest days of the Manufacture, astronomical functions have played a major role in Jaeger-LeCoultre's portfolio of complicated timepieces ­– ranging from simple forms of moon phase display to highly complex perpetual calendars, equation of time, sky charts, and the draconic and anomalistic lunar cycles. Mastering all three measures of time – solar, lunar and sidereal – the watchmakers of La Grande Maison have perpetually innovated to create the most advanced and precise mechanisms that represent or even predict celestial phenomena. This year, Jaeger-LeCoultre embarks on a Stellar Odyssey with an immersive exhibition and a series of themed events that will embrace inspirational collaborations with a visual artist and a mixologist, and a fascinating programme of celestially-themed Discovery Workshops at Atelier d'Antoine. The Stellar Odyssey is an invitation to discover how the mysteries of the cosmos are translated into micro-mechanical wonders for the wrist.