Source:  Images and content by Zenith.  See the original article here - https://pressroom.zenith-watches.com/2021/10/20/inspired-by-the-desert-zenith-unveils-its-first-limited-edition-of-the-defy-extreme-accompanied-by-an-exclusive-series-of-photographs-by-kourosh-keynejad/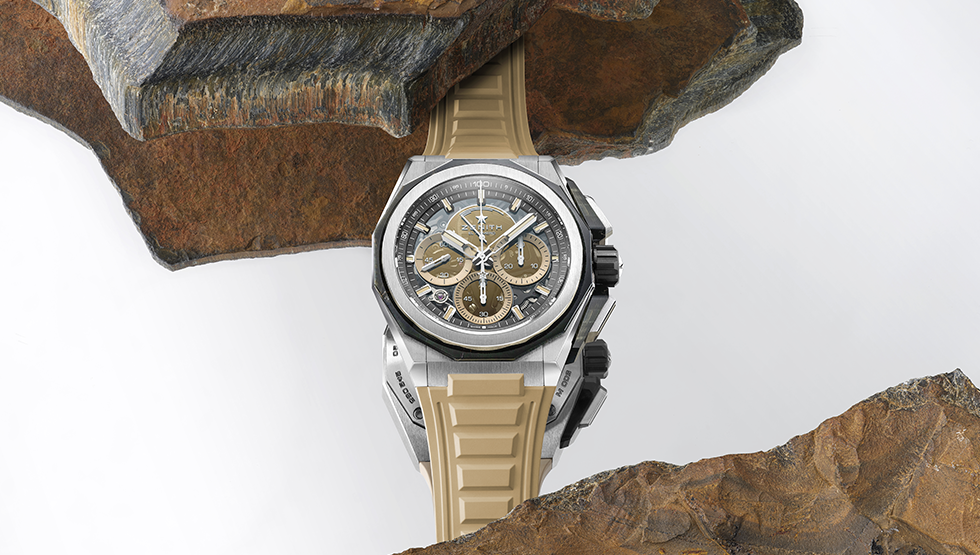 October 20, 2021, Paris: Zenith celebrates the launch of the first special edition of its most rugged chronograph to date, the DEFY Extreme Desert, with acclaimed nature photographer Kourosh Keynejad. Expressing the raw beauty of the desert environment through his eyes and lens, Zenith and Kourosh are embarking together to showcase original and previously unpublished works by the photographer, inspired by the elemental watch. The photographs will be unveiled and sold during a traveling exhibition tour, beginning with FIAC in Paris before making its way to Dubai and Tokyo before the end of the year.
For this first special edition of the rugged DEFY Extreme, Zenith has stepped out onto uncharted territories, resulting in a piece that's as much precision watchmaking as it is a wearable piece of art. Inspired by the wild and barren desert landscapes, the DEFY Extreme Desert represents a more artistic reimagining of the monolithic 1/100th of a second chronograph, and the first in a developing series of DEFY EXTREME models inspired by extreme environments. Crafted in a titanium case, the Defy Extreme Desert evokes the endless sandy horizon in a singular and unprecedented manner. The component that protects the pushers as well as the dodecagonal bezel are crafted from falcon's eye, a blue-grey opaque macrocrystalline quartz gemstone that's named after the bird-of-prey that has accompanied desert nomads for centuries, soaring high above the horizon and symbolizing determination and endurance. When polished, the stone can appear fluid with its chatoyancy, evoking a mirage of an oasis in the scorching desert heat. The hand-working of such an exotic gemstone into an integral part of the complex case's structure is something that has never been attempted before in any watch. And as each stone is different and exhibits slightly different colours and fibrous structures, each of the 50 DEFY Extreme Desert watches is essentially a unique piece.