To celebrate the upcoming Lunar New Year, the Swiss Luxury Watchmaking Manufacture Hublot commissioned Ikky Lin, a promising young Chinese artist, to create the "Tiger roars in the rising wind" artwork. Through his own interpretation of this everlasting symbol of strength and bravery, Ikky Lin finds his place within the Hublot Loves Art philosophy.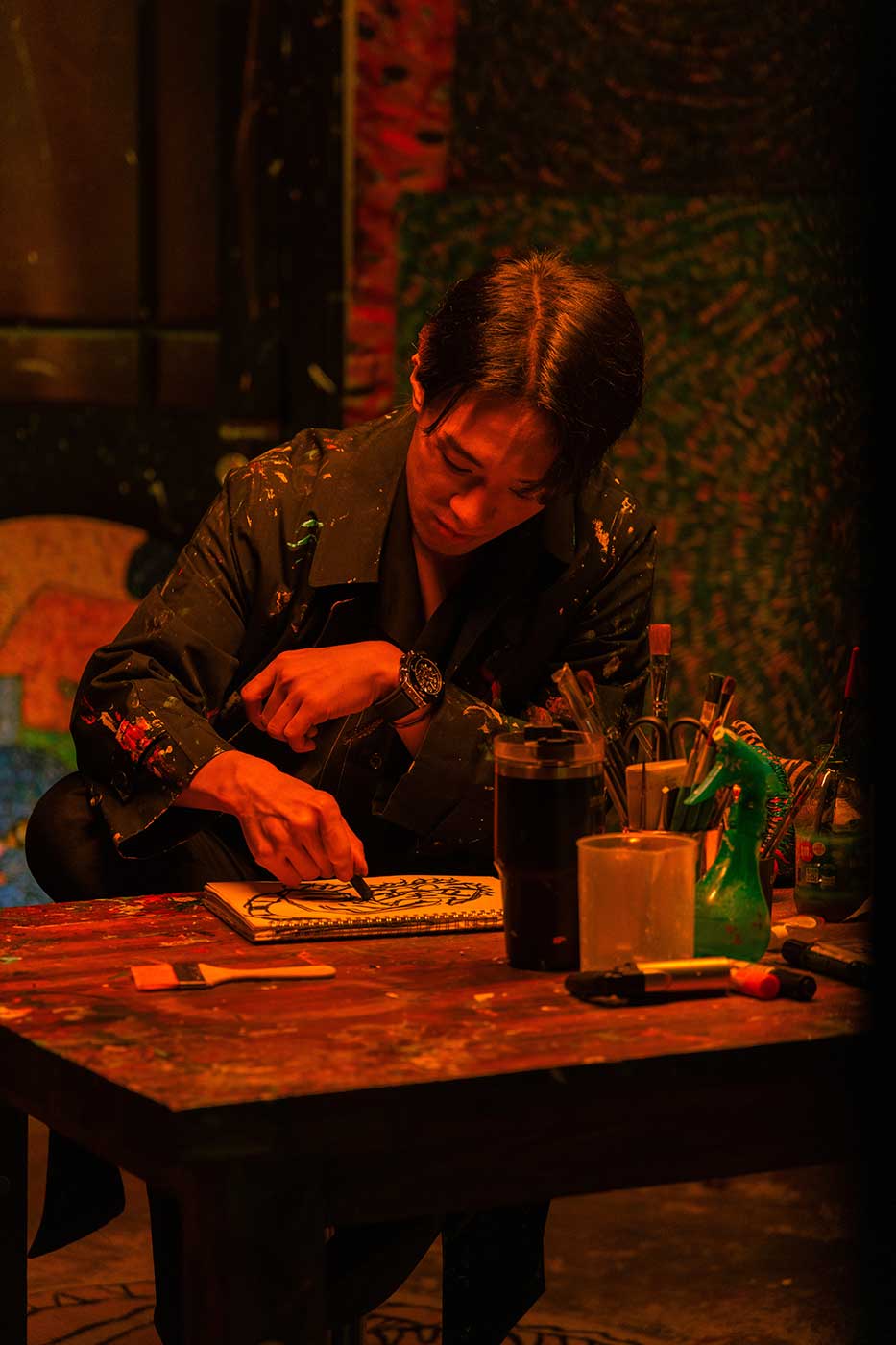 In traditional Chinese culture, the tiger is considered the king of all beasts and an auspicious animal endowed with great power. At Hublot's invitation, IKKY LIN created a painting to celebrate the Year of the Tiger in his unique style, breaking down the boundaries between reality and imagination by portraying the tiger in dazzling new colors. IKKY LIN's personal style beautifully reinterprets this symbol of strength and bravery. Embodying the bold and rebellious spirit of the tiger, his pioneering artwork conveys Hublot's best wishes for the Year of the Tiger, a year of movement and determination.
IKKY LIN is an up-and-coming artist from Taiwan, China who has gained widespread acclaim for his distinctive painting style. Skilled in portraying rare animals and giving life to his art with delicate brushstrokes and assertive bold colors, he translates his unrestrained imagination into a unique wonderland. His refined avantgarde artworks convey an unreserved passion for art and demonstrate his dedication to craft, while perfectly embodying the values so dear to Hublot: an eternal quest for excellence.
Ready to celebrate the Lunar Year ?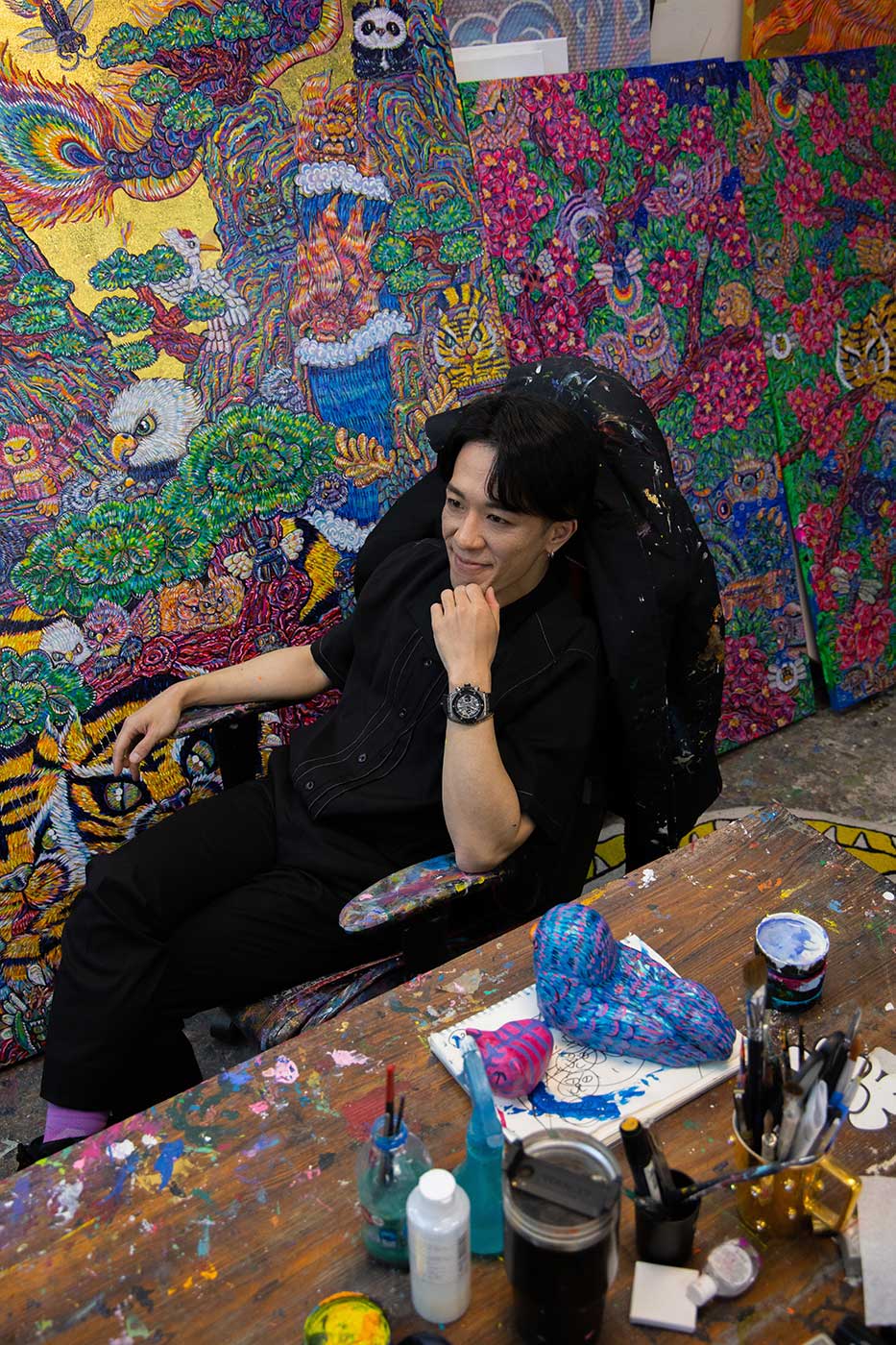 Hublot has always collaborated with avant-garde artists from various disciplines and excels at pushing the limits of what is possible. I love to use new and bold colors to depict rare and exotic animals, depicting a fresh and alluring wonderland for art lovers. It is an honor to work with Hublot to interpret the Art of Fusion through my creative vision."
— IKKY LIN
We are thrilled to be partnering with a young and contemporary artist like IKKY LIN to create artwork that celebrates the Year of the Tiger. His colorful and confident style is so modern and perfectly embodies the bold creative vision that we have at Hublot. For 10 years, Hublot loves Art has been demonstrating through various forms of expression and creations how the brand loves to fuse different artistic inspirations & styles. Hublot wishes everyone a prosperous,
successful and auspicious Year of the Tiger !"
— RICARDO GUADALUPE
HUBLOT CEO
HUBLOT
Founded in Switzerland in 1980, Hublot is defined by its innovation, which began with the highly original combination of gold and rubber. This "Art of Fusion" stems from the imagination of its visionary Chairman, Jean-Claude Biver, and has been driven forward by CEO Ricardo Guadalupe since 2012.
The release of the iconic, multi-award-winning Big Bang in 2005 paved the way for new flagship collections (Classic Fusion, Spirit of Big Bang), with complications ranging from the simple to the highly sophisticated, establishing the extraordinary DNA of the Swiss watchmaking house and ensuring its impressive growth.
Keen to preserve its traditional and cutting-edge expertise, and guided by its philosophy to "Be First, Different and Unique", the Swiss watchmaker is consistently ahead of the curve, through its innovations in materials (scratch-resistant Magic Gold, ceramics in vibrant colours, sapphire), and the creation of Manufacture movements (Unico, Meca-10, Tourbillon).
Hublot is fully committed to creating a Haute Horlogerie brand with a visionary future: a future which is fused with the key events of our times (FIFA World CupTM, UEFA Champions League, UEFA EUROTM) and the finest ambassadors our era has to offer (Chiara Ferragni, Pelé, Kylian Mbappé, Usain Bolt, Novak Djokovic).
Discover the Hublot universe at our network of boutiques located in key cities across the globe: Geneva, Paris, London, New York, Hong Kong, Dubai, Tokyo, Singapore, Zurich and at HUBLOT.com