Source:  Images and content by A Collected Man @ ACollectedMan.com.  See the original article here - https://www.acollectedman.com/blogs/journal/social-media-watch-world
http://cdn.shopify.com/s/files/1/0606/5325/articles/Social-Media-WatchWorld-A-Collected-Man-London-1.jpg?v=1637670456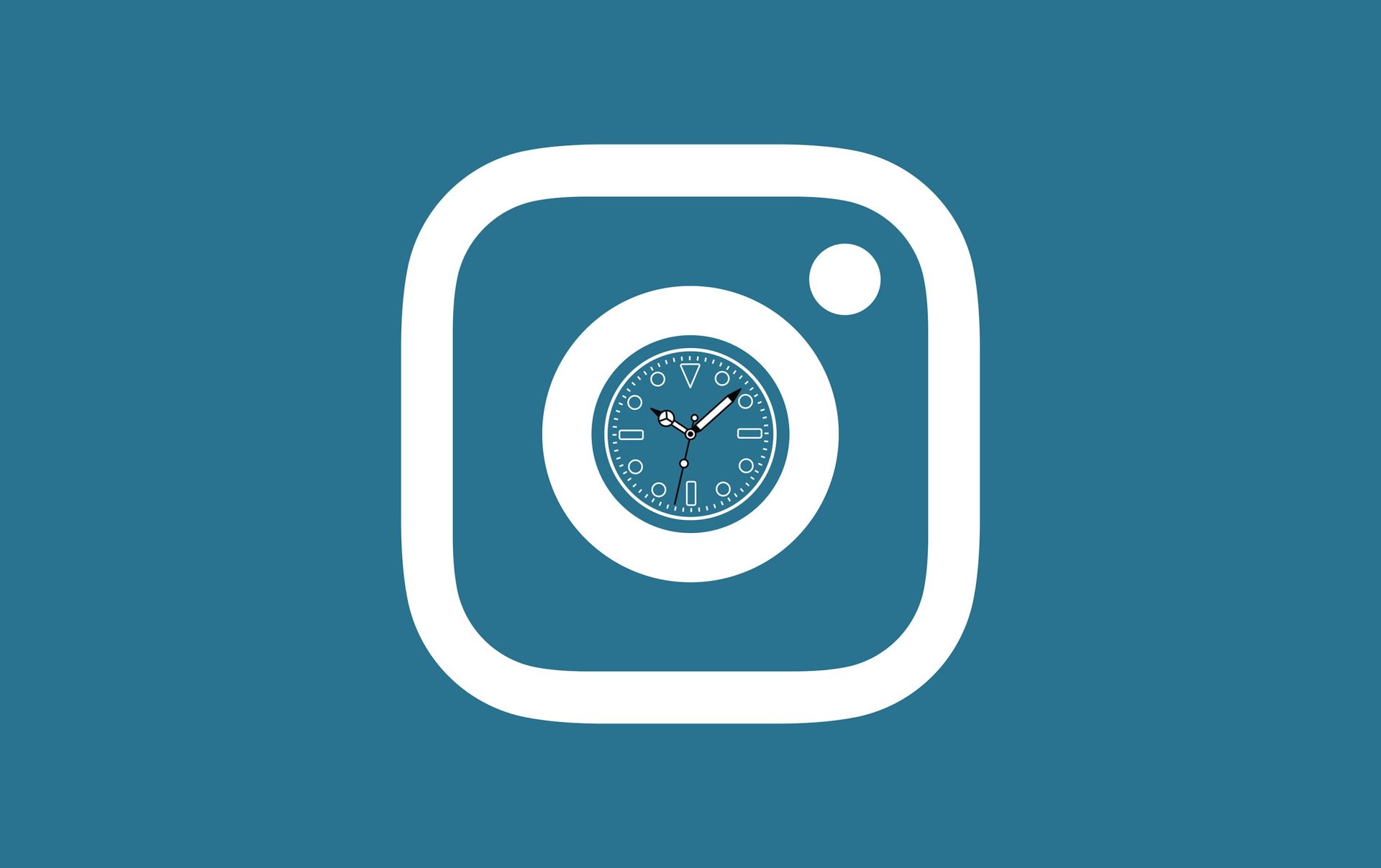 One of the primary functions of social media is to bring people together. For decades now, these platforms have been a way to connect with others with a shared interest – even if they are on the other side of the world. This can certainly be seen in the watch community, as it was suddenly a lot easier to find other enthusiasts to build relationships with and draw knowledge from. However, while many sing the praises of the forums, they could be quite exclusionary, especially for those just getting into the hobby. The depth of some threads would far surpass many people's understanding, leaving them to merely observe, afraid that if they posted something their ignorance would be exposed for all to see.
However, with the introduction of more visual media such as Facebook and, eventually, Instagram, these knowledge-based barriers were lowered. Anyone can take a picture of a watch and post it, without knowing exactly how the complex mechanism inside worked, or how many left the manufacture in that configuration. No longer were there long threads that would take days to read; they were replaced by posts with a character limit that provided information in bite-sized chunks.
This made the watch space far more accessible and opened it up to those who might have never encountered it before. This is something that Daniel Sum, the founder of the Shanghai Watch Gang, has intimate knowledge of. Started by Sum and two other collectors who came together rather by chance, the Shanghai Watch Gang has amassed an organic following and become known for being one of the few places to get a true insight into the world of Chinese watch collectors.
The Shanghai Watch Gang is just one example of the communities that have formed solely on Instagram and have used the images of rare and desirable watches from their members as a way to promote their group. Despite the barriers that those in China face in accessing platforms such as Instagram, it still proves to be the most popular and trusted place for collectors to interact. From their initial group of three, they have now grown to more than 11,000 followers and have organised multiple large meetups, including the Shanghai Watch Festival.
This can almost be seen as a developed version of the GTGs that first started on the forums three decades ago. Now, we also have brands organising similar events to help launch their new product, sending out invitations to their trusted client list, then broadcasting the whole thing live on Instagram. It has come a long way from a few avid collectors meeting in a café or a bar to discuss their collections and what they plan to buy next.
We also can't ignore the power of hashtags. Perhaps the most pervasive example is #speedytuesday, which prompted an entire movement and spawned two limited-edition watches. Started by Robert-Jan Broer, founder of Fratello, it truly captured collectors' attention. It began in 2012, with one post on Facebook by Broer, and it has perhaps had more of an impact on collectors than any other hashtag. To date, it has been used on Instagram more than 300,000 times.
While the wide-reaching nature of social media today has enabled groups to grow far bigger than before, it also means that they can fracture a lot more quickly as well. "People began to split up into more specialised groups within the Shanghai Watch Gang," says Sum. This was not a terrible thing, as it led to collectors getting more value out of their group. As Sum puts it: "Once you've seen so many watches, it's hard to keep people coming back."
These specialised groups-within-groups are fantastic for those already deep into their horological journey, but, for many, social media has also represented a gateway into the watch world. The high level of accessibility that Instagram has granted first-time collectors – or those just looking to buy their first watch – is unprecedented. With high-profile figures flexing their latest iced-out Patek Philippe or vintage Audemars Piguet Royal Oak, it has also become a platform that piques the interest of those who might never have considered watches in the past. Amusingly enough, the Head of Instagram himself, Adam Mosseri, can frequently be seen wearing vintage Daytonas and Aquanauts on his profile.