On an airborne journey, Breitling launches the 70th anniversary collection of its iconic aviation watch.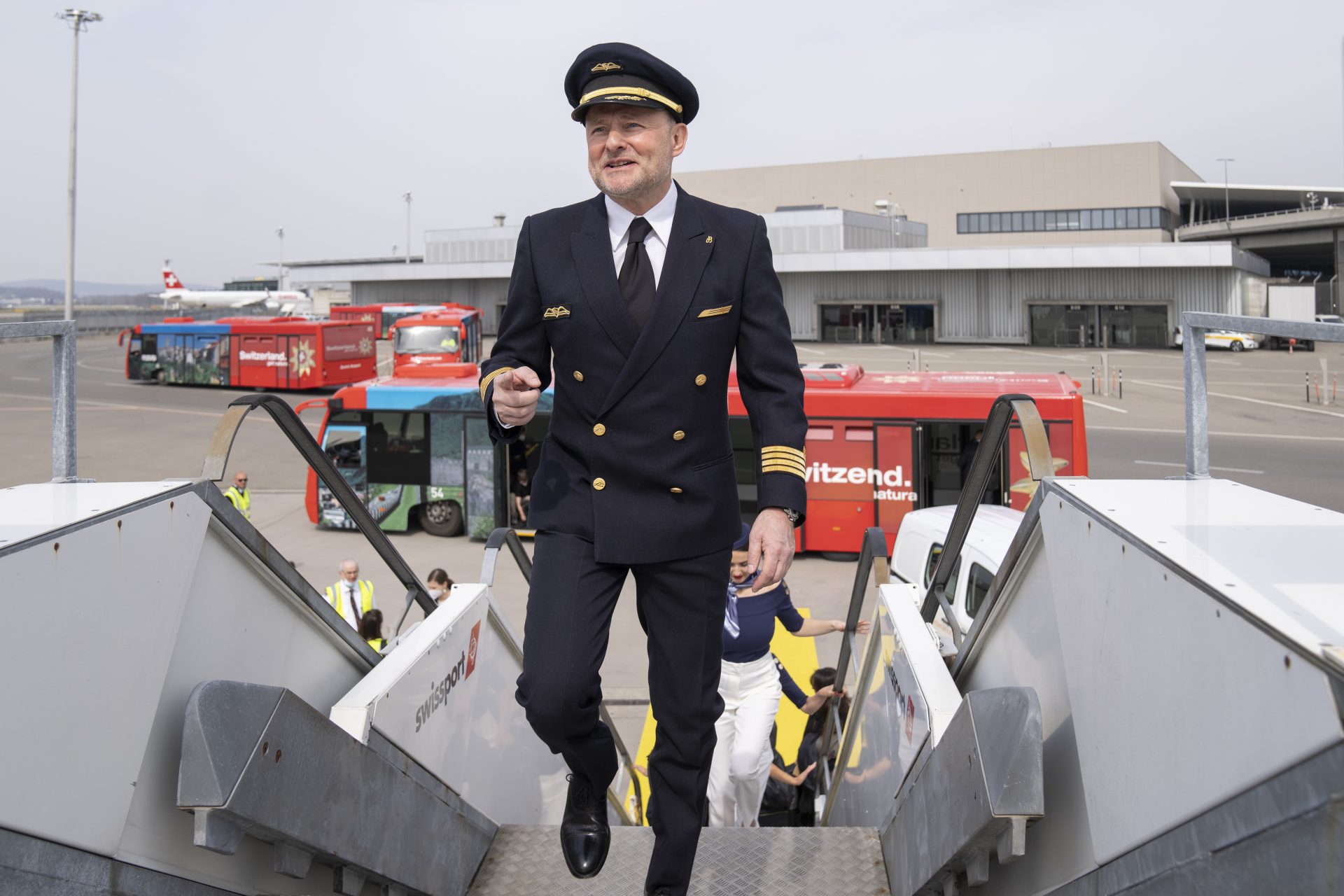 It's one of the most recognizable watches of all time. A pilot's chronograph that became an icon. To mark the 70th anniversary of the legendary Navitimer, Breitling launched a newly redesigned collection as part of an in-flight unveiling on March 29 between Zurich and Geneva.
"What better place than in the air to launch this new collection," says Breitling CEO Georges Kern. "The Navitimer began as a pilot's navigational tool. Today it's a symbol for everyone plotting their personal journeys through life. It's rare for a watch to maintain its popularity over 70 years and still come back with an even broader appeal."
International journalists, retailers, and partners en route to a major Geneva watch fair met at Zurich Airport to take part in the Breitling journey. Festivities kicked off in a Breitling-branded departure lounge before guests boarded one of three Swiss International Air Lines flights to Geneva.
Just before takeoff, Breitling unveiled the newly redesigned Navitimer in a special "in-flight entertainment" edition of the Breitling Summit Webcast. The webcast took viewers through the chronograph's 70-year history, from its origins as the de facto pilot's watch throughout the glory days of civil aviation to the style icon it is today.
Breitling worked with its longtime partner SWISS to make the high-flying program for this journey possible. Since 2016, Breitling has been the official onboard timekeeper for SWISS, uniting two brands that share both a Swiss heritage and a passion for aviation.
In keeping with its sustainability targets, Breitling ensured the flights to be carbon neutral by buying the equivalent amount of sustainable aviation fuel (SAF) via SWISS' Compensaid program. The SAF is made from biogenic residues and reduces CO2 emissions by 80 percent compared to fossil fuels. The residual emissions were mitigated through carbon-offsets with the my climate foundation.
Once the flights reached cruising altitude, the cabin crew went round with the new collection, letting passengers try the watches firsthand, a fitting conclusion to a day's journey for a pilot's watch whose history spans an era nearly as long as that of civil aviation itself.
ABOUT BREITLING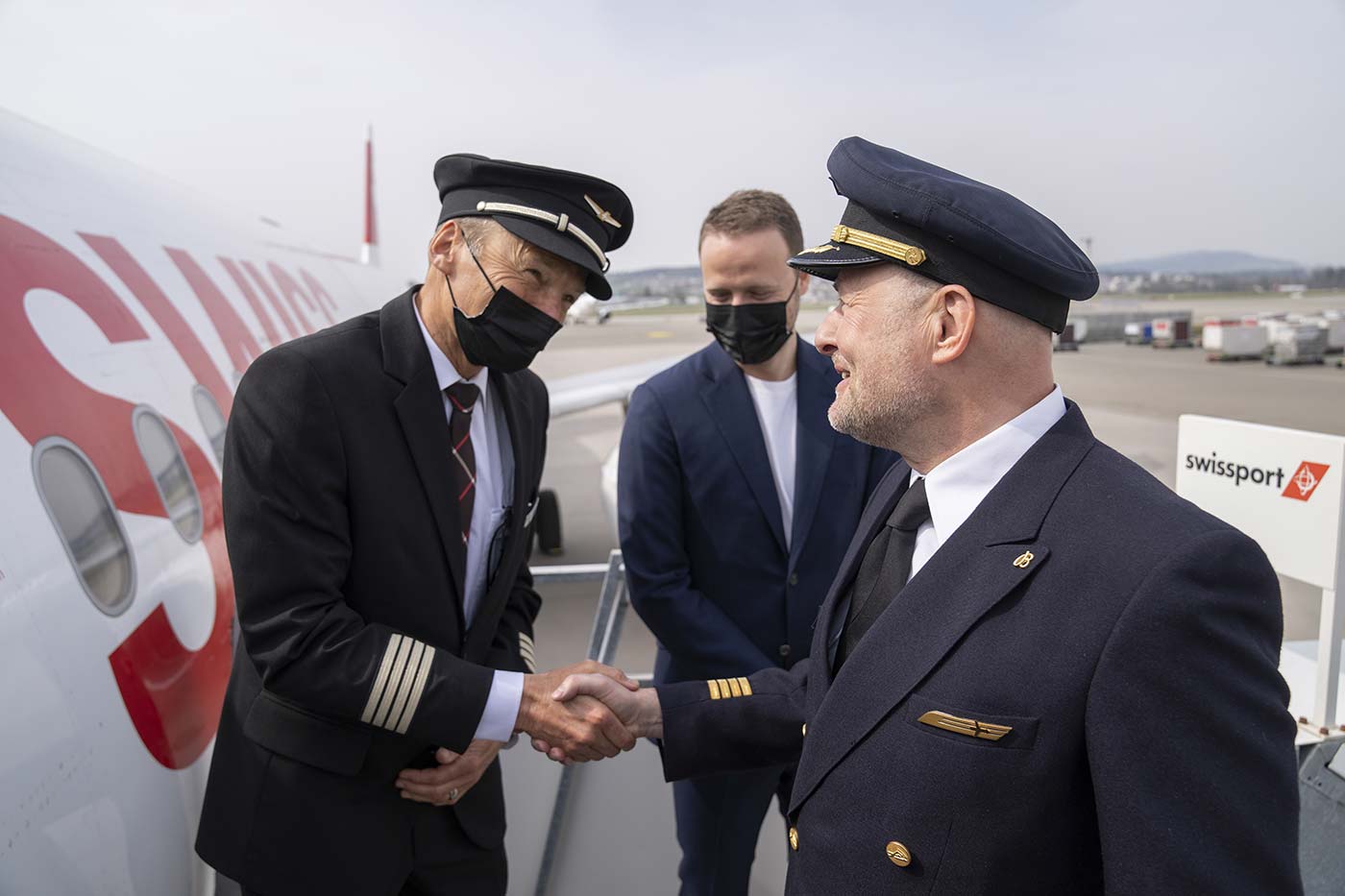 Founded in 1884, Breitling is a leading Swiss watchmaker. The innovative company invented the modern chronograph and pioneered the navigational tool watch. Today, it's still breaking new ground as a casual, inclusive, and sustainable luxury brand with more than 150 industrialloft-inspired retail locations around the world. Breitling's collections center around air, land, and sea pursuits, all captured in the brand's unmistakable modern-retro style. The exceptional quality of every watch movement is confirmed by its status as a COSC-certified chronometer, and the brand remains one of only a handful of independent watchmakers to produce its own manufacture calibers. Combining classic watchmaking with the latest innovations, Breitling is both a company with history and one that's ahead of its time.
ADDITIONAL INFORMATION
DOWNLOADS
All press material can be downloaded free of charge at
https://press.breitling.com/2022-navitimer-launch
FURTHER INFORMATION
ROMY HEBDEN
Head of Corporate Communications
BREITLING SA
Léon Breitling-Strasse 2
2540 Grenchen
Switzerland
Telephone: +41 32 654 54 54
Mobile: +41 79 731 90 28
E-mail: romy.hebden@breitling.com
Check our website at www.breitling.com
INTERNET AND SOCIAL MEDIA
Web www.breitling.com
Facebook www.facebook.com/breitling
YouTube www.youtube.com/breitling
Twitter www.twitter.com/breitling
Instagram www.instagram.com/breitling
Pinterest www.pinterest.com/breitling