Source:  Images and content by Zenith.  See the original article here - https://pressroom.zenith-watches.com/2023/09/01/zenith-welcomes-australian-award-winning-chef-josh-niland-as-its-newest-friend-of-the-brand/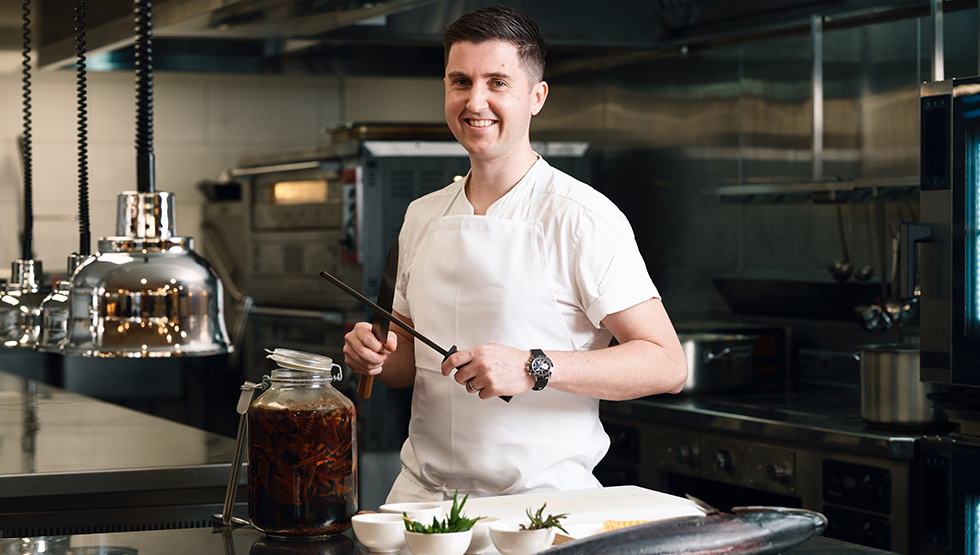 Proving that gastronomy can be both innovative and sustainable, multi-award winning, acclaimed chef, restaurateur and author, Josh Niland has reached his star by singlehandedly transforming how we cook, transport, age and store fish.
A true culinary pioneer, Josh is teaching the world the art of whole fish cookery, using his mastery of fish butchery to adopt his signature "nose-to-fin" approach to seafood. In line with ZENITH's HORIZ-ON initiative for a more sustainable end environmentally conscious future, Niland's ethical, sustainable and revolutionary approach means that every part of a fish is used to create his incredible signature dishes. This ingenious way of preparing fish has earned him global recognition as a master of seafood.
After working in some of Sydney's most famous kitchens and spending time at Heston Blumenthal's three Michelin-starred The Fat Duck in England, Josh and his wife Julie decided in 2016 to open their own restaurant. In a brave move, they introduced a small fish-only restaurant in Paddington. Saint Peter, an Australian fish eatery, was immediately recognised and, from opening, won multiple awards for its whole fish cookery. Today, those awards continue, and Saint Peter is ranked as one of the best restaurants in Australia. Its concept is to showcase Australian sustainably sourced seafood.
Bringing the whole fish cookery to people's kitchens, Josh established Fish Butchery in 2018, a one-of-a-kind retail outlet for fresh fish and seafood. It features a temperature-controlled ice-free zone where line-caught, sustainable species of fish are dry-handled and cut to order. Charcoal Fish followed in 2019, a takeaway concept that offers restaurant-quality fast food beside the beach in Rose Bay. Fish Butchery in Waterloo opened in 2022, followed earlier this year by a second restaurant, Petermen, on Sydney's Northern Shores, celebrating world-class Australian growers, producers and suppliers.
When he's not behind the kitchen counter, Josh Niland shares his experiences, techniques and recipes through the three books he has written so far. He is also transmitting his know-how to a new generation of aspiring chefs via masterclasses and demos worldwide and back home for us all to enjoy in the MasterChef Australia cooking competition reality TV show.
ZENITH looks forward to embarking on new adventures – culinary and otherwise – with Josh Niland.