Source:  Images and content by Jaeger LeCoultre @ Jaeger LeCoultre.

https://content.presspage.com/uploads/2085/620ede2d-88ef-414e-88b6-a8072c72e180/1920_jaeger-lecoultre-madeofmakers-tokiomyers-16x913.jpg?10000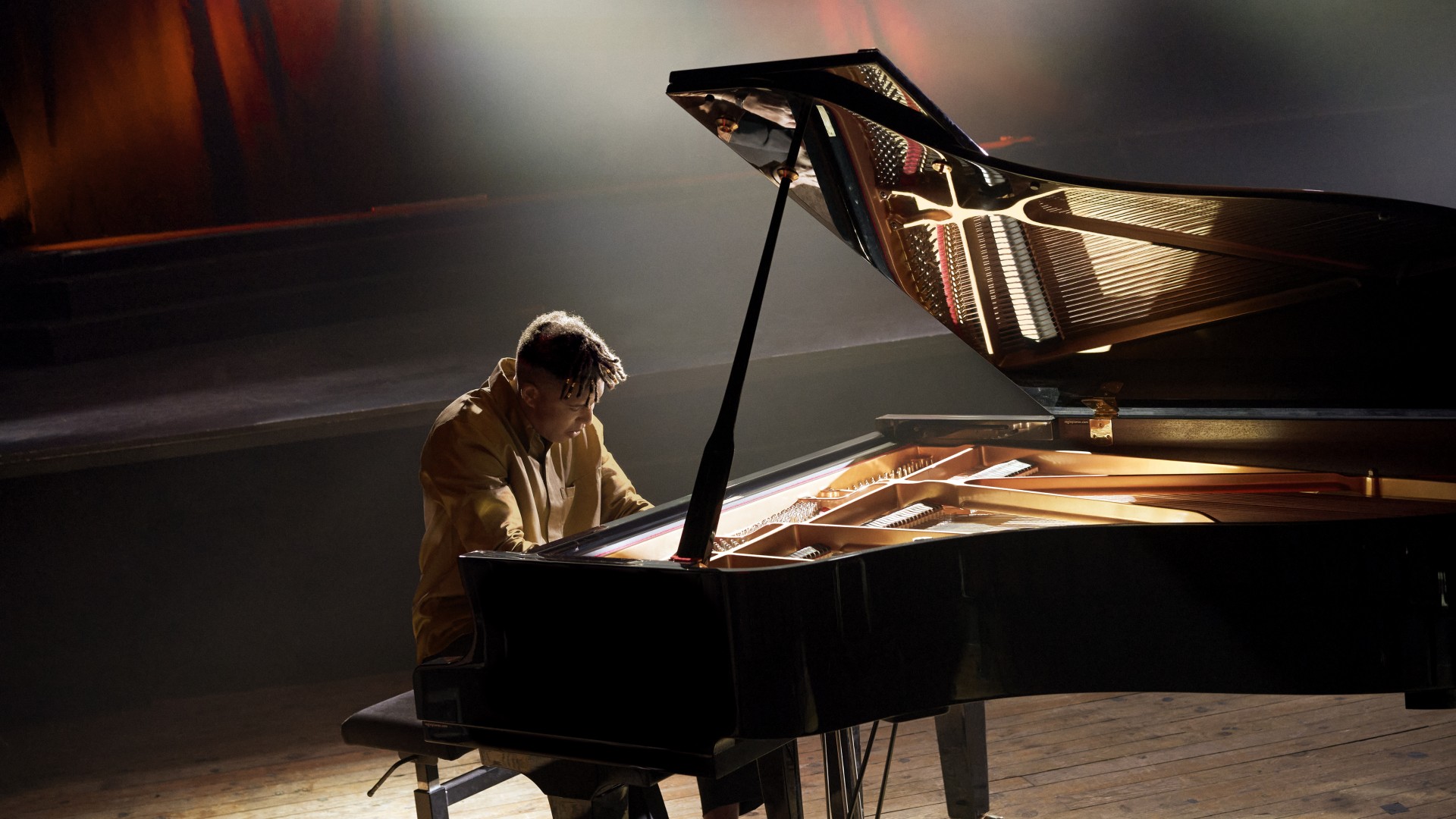 A Rising International Star with a Unique Style
A pianist, multi-instrumentalist, composer and producer, TØKIO M¥ERS has become celebrated for his experimental approach to classical music. An artist of immense range and dynamic power, his highly original approach to creating and performing music has established him as one of the most exciting artists to emerge in recent years. A musical alchemist, TØKIO M¥ERS fuses the classics with cinematic, hip-hop, dance, '90s soul and other influences to create his own inimitable sound and shatter the boundaries between genres.
His approach to his work has close parallels with that of Jaeger-LeCoultre's watchmakers: using tradition as his creative foundation, he harnesses the craft and discipline of his classical music training in order to take it in new directions. As with watchmaking at La Grande Maison, TØKIO M¥ERS' work is highly sophisticated, and anchored in deep technical complexity. He designs and produces his own live performances, capturing the visual potential of music and pushing it to new limits with lighting and pyrotechnics. Visually spectacular and emotionally absorbing, his work is redefining what classical music can be.
"Music has never been static; it's in constant evolution," says TØKIO M¥ERS. "For me, it starts with mastery of the basics, then breaking free from the norms and composing my own story – constantly searching for the balance between the voices of the past and my own. Composing for Jaeger-LeCoultre was so natural for me because we're looking for the same thing; there's a common goal: to reinvent the classic and find what is universal and timeless."