Source:  Images and content by Jaeger LeCoultre @ Jaeger LeCoultre.

https://content.presspage.com/uploads/2085/06cd855d-1ab2-4670-b5ab-a6c18c5057bd/1920_jaeger-lecoultre-madeofmakers-yiyunkang-16x93.jpg?10000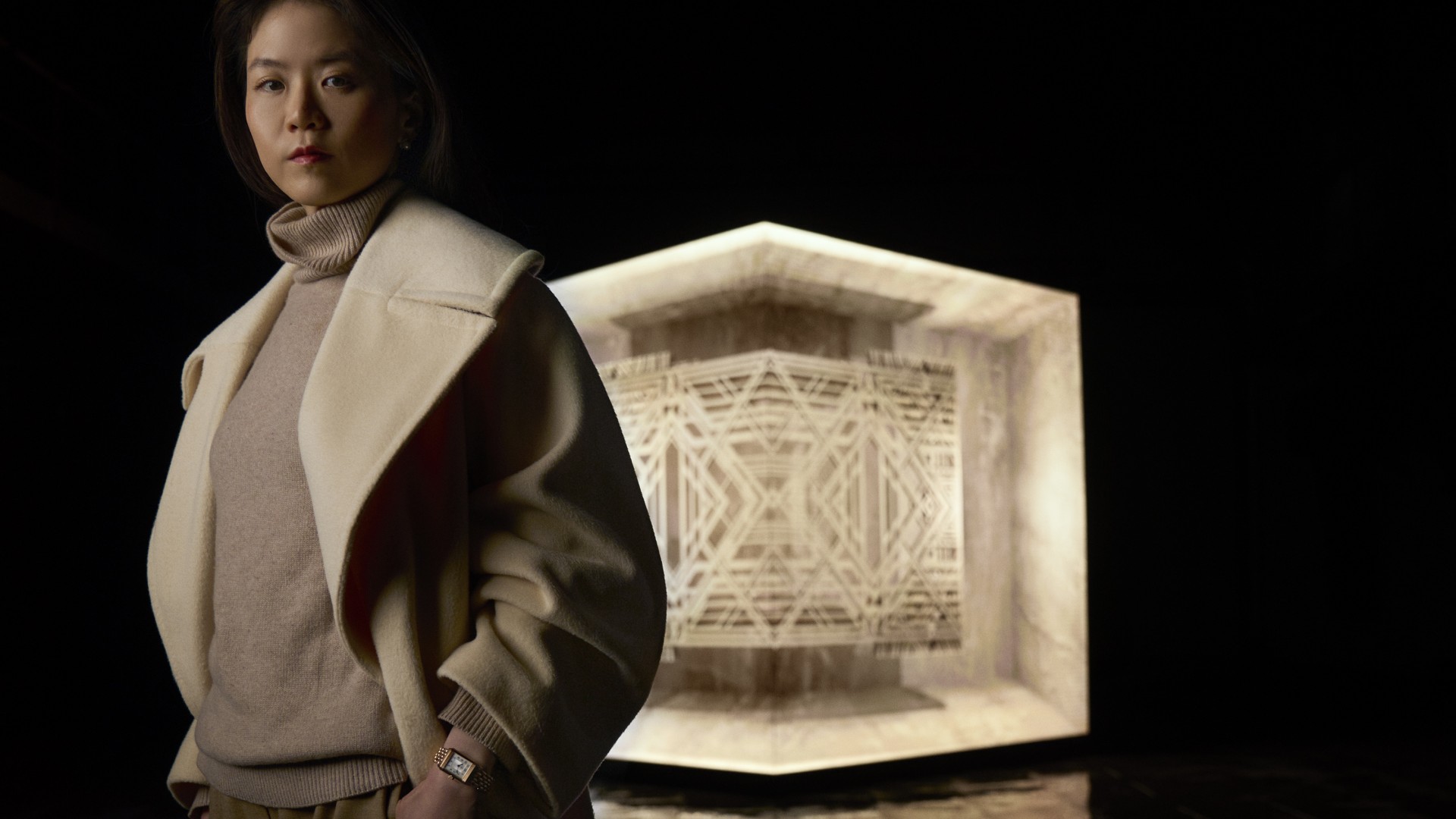 A 3D-Video Sculpture Inspired by The Golden Ratio
For each Made of Makers collaboration, Jaeger-LeCoultre commissions an original work, inviting the artist to express a theme of interest to the Maison in a new way, through their particular craft. To better understand what the 2023 theme of the Golden Ratio means to Jaeger-LeCoultre, Yiyun Kang spent time at the Manufacture in the Vallée de Joux, gaining a deeper understanding of the Maison's home, its values and the process of watchmaking.
"It was fascinating to see how the Reverso was made at the Manufacture. As an artist who works at the intersection of creativity and technology, I found it very interesting that the original design of Reverso was driven instinctively by the Golden Ratio, and I sought out scientific research that could explain why humanity has been drawn to the concept for so many centuries," says the artist. "Jaeger-LeCoultre inspired me to explore, to draw a continuous line from the natural world into my digital space."
This became the starting point for the newly commissioned work, titled Origin. Presented in a very large three-dimensional screen that has been purpose-built for installation in public spaces, Origin is a tribute to the ubiquity of the Golden ratio in the world around us. Through its narrative, it builds a parallel between the symmetry in nature and the geometry of Art Deco design.
"There are astounding examples from nature that literally represent the Phi number, the Golden Ratio, in their organisms," Yiyun Kang observes. "Perhaps we are attracted to it because it identifies the origin of life – not just an aesthetic pattern, but an anchor for evolution. Seen in this light, the meaning of Golden Ratio becomes even more significant for us now that we are living in an Anthropocene age."