Source:  Images and content by A Collected Man @ ACollectedMan.com.  See the original article here - https://www.acollectedman.com/blogs/journal/art-dial-finishing
http://cdn.shopify.com/s/files/1/0606/5325/articles/kari-voutilainen-dial-making-interview-10-411ef3ca-ccc7-4dd4-9ff1-0d23358fa8df_s1800x0_q80_noupscale_Phillips.jpg?v=1630920818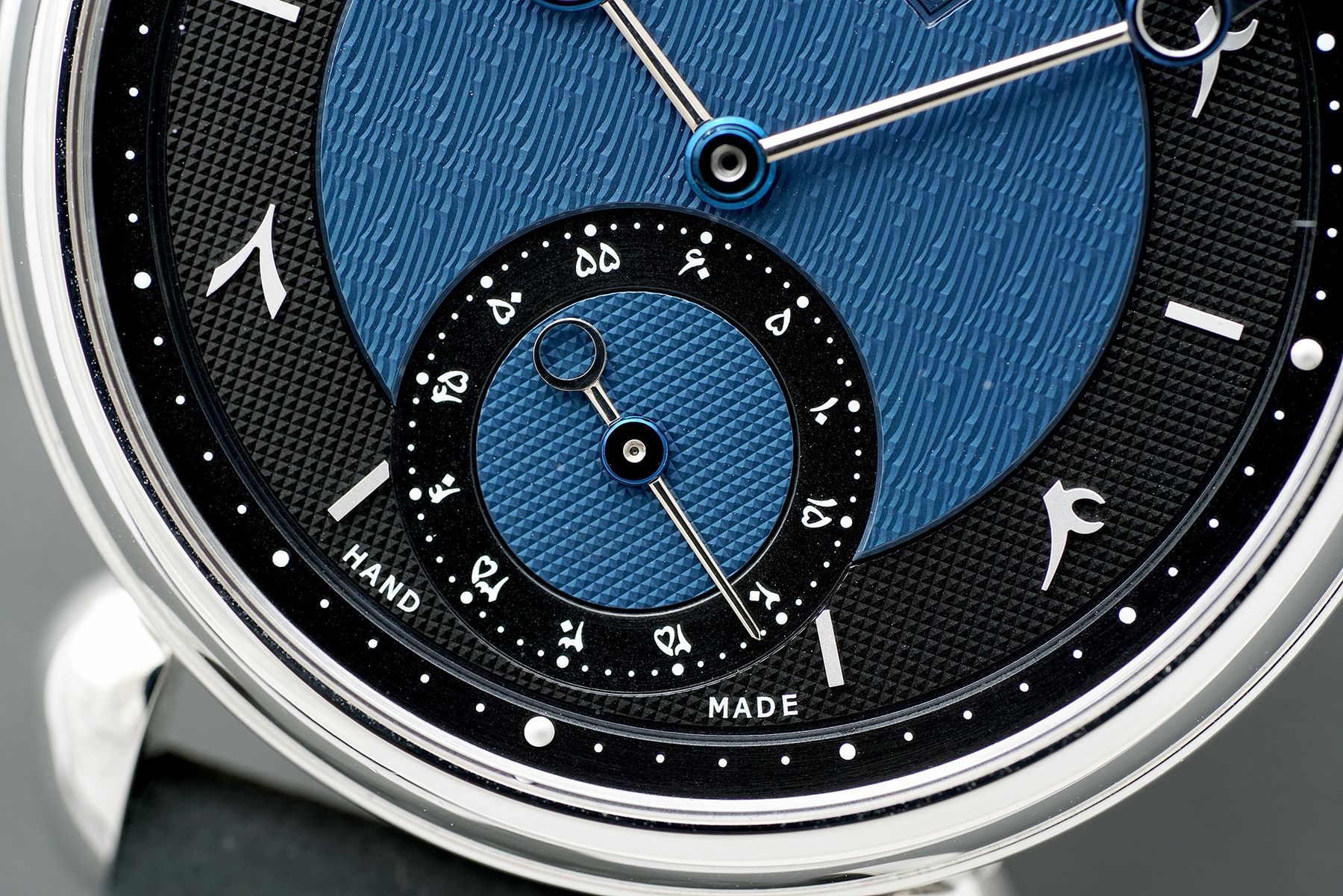 This method of using acid to "frost" a dial is rarely used in modern watchmaking, as the acid is dangerous and alternative techniques have been developed over the centuries. However, it is still employed by modern watchmakers who place an emphasis on traditional techniques, namely practitioners like Smith and Shapiro.
An alternative modern frosting technique used by watchmakers enlists a wire brush to create a similar aesthetic effect. The wire brushing is completed by hand to give the dial a similar frosting that is still hand-finished, without the watchmaker exposing themselves to harmful chemicals. Instead of chemically creating the frosting effect, as Breguet's traditional finition en grenaillage did, this modern technique physically creates it by compressing and brushing the dial's surface. Like other hand finishing techniques, this requires extensive time and skill to create a uniform appearance.
The hand-finished nature of this wire brushing technique sets it apart from inexpensive bead blasting techniques that might be used by brands employing mass production to imitate a frosted aesthetic. However, these machine-applied techniques can produce a frosting that appears too uniform, devoid of the character that defines true hand-finished frosting.
This hand wire brushing technique can be observed in the MB&F Legacy Machine LM 101 "Frost", a limited edition release totalling just 51 pieces. What's more, it was revealed on the brand's tenth anniversary, and marked their first use of yellow gold. Given how rarely any sort of hand-finished frosting is seen in modern watchmaking, it was a true legacy statement from Max Büsser and Friends (in this instance, artisan Jose Labarga was called on to complete the dial frosting). In the case of the LM 101, the dial also serves as the main plate of the movement, a sliver of gold finished to perfection serving as a focal point of the timepiece.