Source:  Images and content by Jaeger LeCoultre @ Jaeger LeCoultre.

https://content.presspage.com/uploads/2085/1920_2022-j~1.jpg?10000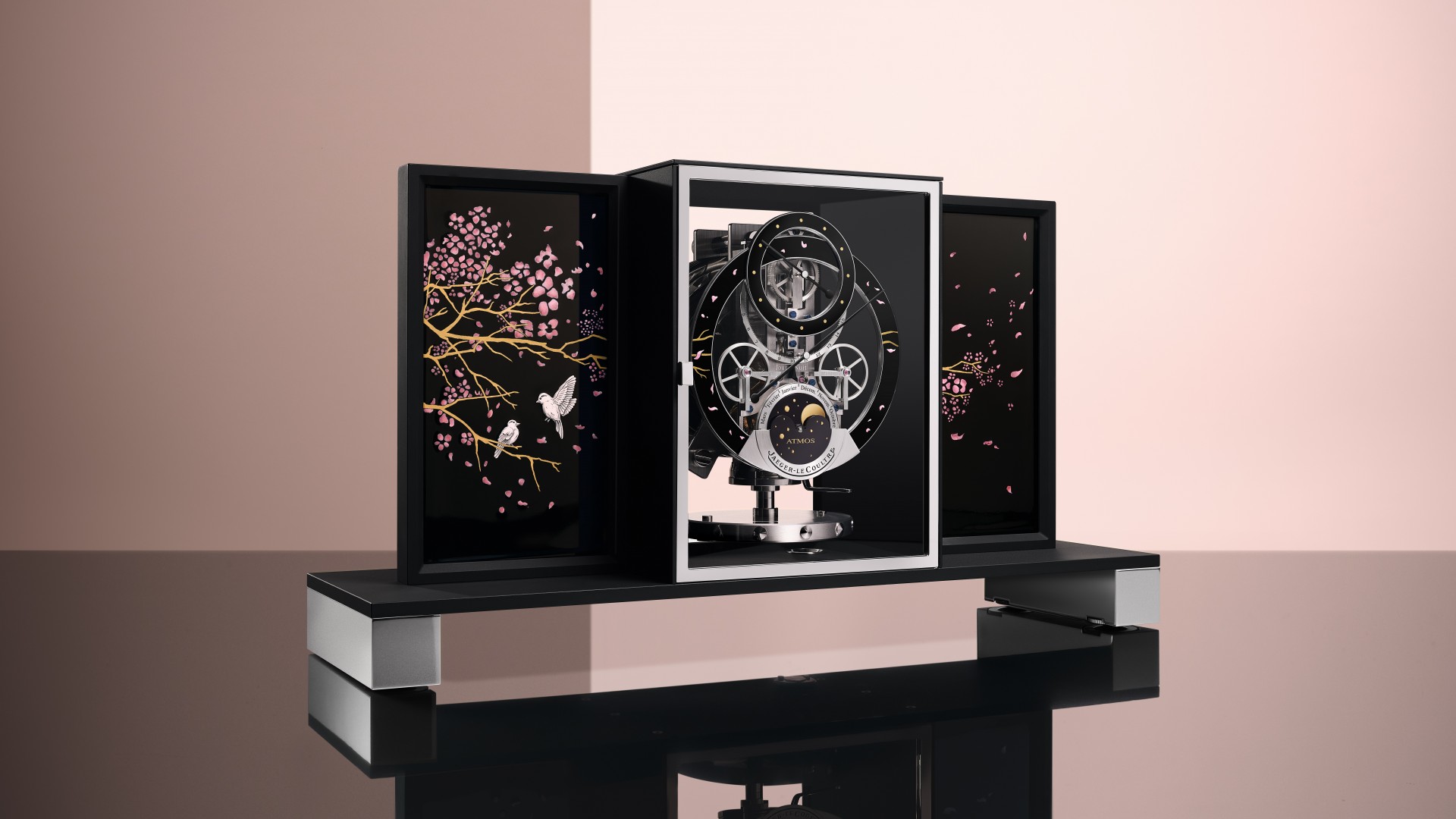 For the panels – measuring 196mm by 105.2mm – copper was found to be more suitable than the gold used for enamelling on watches. For such large surfaces, the enamellers had to perfect the 'dry enamelling' technique of sifting powdered pigment onto the copper plates (rather like dusting the top of a cake with icing sugar), repeating the process again and again, to achieve the desired depth and uniformity of black. After every layer, the panels had to be fired, then cooled and perfectly flattened – with every stage carrying the risk of bubbling, cracking or dust specks, any of which would ruin the work.
For the two dial rings, it was determined that silver was the best material – despite its being a soft metal and therefore less resistant to firing at the high temperatures required for grand feu enamel. Normally, to prevent deformation, the back of an object is prepared with 'contre-email', but in this case it was impossible since the dial is visible from behind. The rings were hollowed out to form a trough into which the enamel was applied. Then, as for the panels, came the challenge of multiple firings.
Finally, when the black enamel backgrounds were completed to perfection, the work of the miniature-painter could begin – bringing with it the almost contradictory needs for artistic flair and absolute precision. As with the black enamel, this work was done in a series of layers, each needing to be fired, with every firing again carrying the risk of damaging everything that had been done before. To succeed in such work is testament to an extraordinary level of finesse, and a degree of mastery that can be achieved only with countless years of experience.