Source:  Images and content by Jaeger LeCoultre @ Jaeger LeCoultre.

https://content.presspage.com/uploads/2085/bd697b0a-d95c-464c-a5c4-b99c3efa20b0/1920_arturomoraartisan-claramartinezmuntildeoztrainee-moacutenicaromeropicoacutecopymichelangelofoundation3.jpg?80052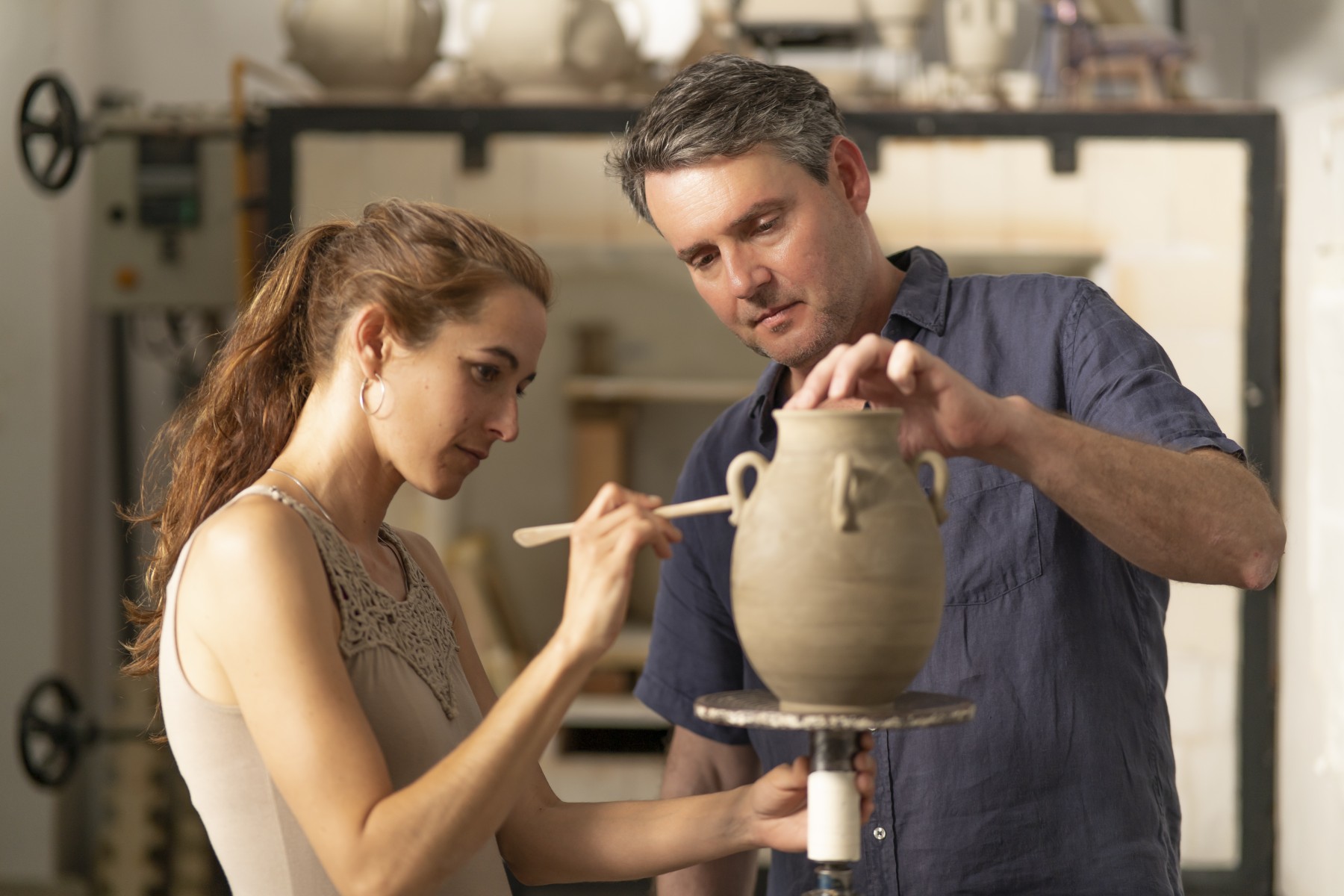 How does the Fellowship respond to a changing creative job market?
The programme addresses these key concerns by sponsoring master artisans to train talented young graduates, transmitting to them both their knowledge and skills through hands-on exchange. The goal is to create a model that stimulates change and growth in the craft sector and responds to job openings. The Fellowship develops the employability of applied arts and craft graduates by equipping them with the practical and business skills they require to pursue a sustainable career in the craft sector.
Who is the Fellowship for and what does it offer its participants?
Education has been a key focus of the Michelangelo Foundation since its inception. Its previous programmes have paved the way for the Fellowship, a wider-reaching initiative thanks to key studies and the pivotal partnership with Jaeger-LeCoultre, as well as with local partners and sponsors.
The Fellowship is open to applied arts and crafts graduates who are looking for the next step on their path to becoming a professional artisan. Fellows must show talent, passion and creativity, while participating master artisans should demonstrate a willingness to train an aspiring artisan and a need to protect their skills. The Fellowship will favour master artisans whose craft has a strong connection to the local area, in an attempt to support cultural heritage.
For the first edition this life-changing opportunity will benefit 20 master artisan and fellow duos based in Europe, with the ambition of reaching other corners of the world in the future. The seven-month Fellowship incorporates a month-long entrepreneurial masterclass developed and certified by ESSEC Business School at Joana Vasconcelos' studio, in addition to a six-month placement for practical skills acquisition in the workshop of a master artisan. Different experts in their fields, from designers to communication specialists, will provide mentoring advice to the duos during the course of the Fellowship.
Applicants, master artisan and fellow duos, can discover the programme and apply between April and June 2023 on michelangelofoundation.org.