Source:  Images and content by Jaeger LeCoultre @ Jaeger LeCoultre.

https://content.presspage.com/uploads/2085/1920_jaeger-lecoultre-drstrangecopymarvel.jpg?10000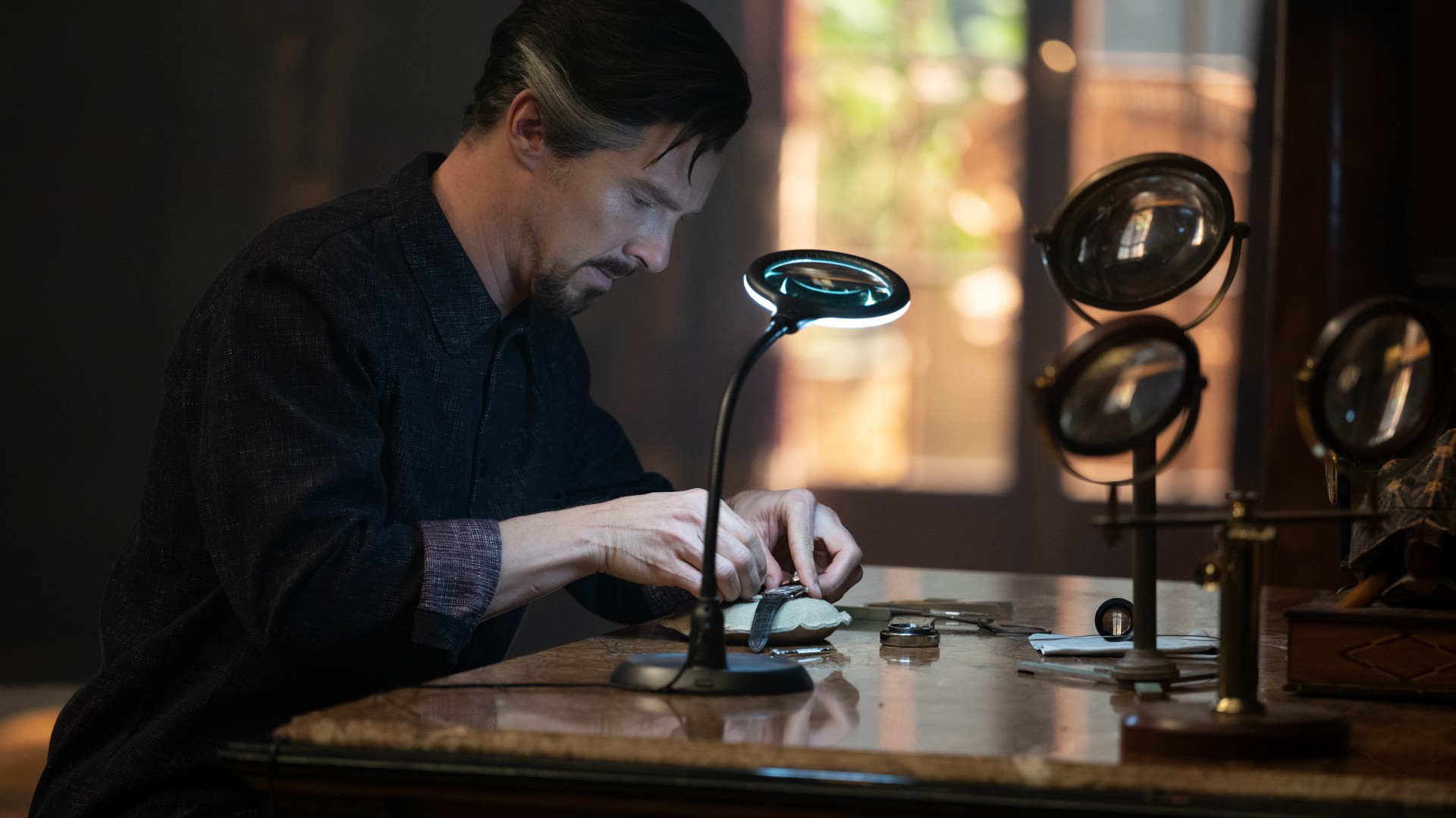 Jaeger-LeCoultre's Master Ultra-Thin Perpetual Calendar hits the big screen again, in the highly anticipated supernatural adventure Marvel Studios' Doctor Strange in the Multiverse of Madness, releasing in U.S. theaters May 6, 2022, directed by Sam Raimi and starring Benedict Cumberbatch.
Originally introduced in Marvel Studios' Doctor Strange (2016), the watch continues to play an intrinsic part in the story of the title character played by Benedict Cumberbatch, a long-time Friend of Jaeger-LeCoultre. An essential reference at several key points during Doctor Strange's journey into the mystic arts, the watch serves as a tangible reminder of meaningful events from the character's past and present.
The Jaeger-LeCoultre Master Ultra-Thin Perpetual Calendar embodies a serene physical presence, traditional roots, and steady measurement of linear time. The perpetual calendar seems a particularly appropriate complication, with its display of multiple timelines on the dial and its ability to indicate the correct date over the course of many lifetimes. The sober elegance of the Master Ultra-Thin Perpetual Calendar and its timeless classicism provides a form of emotional anchor in a world of constant change.