Source:  Images and content by Jaeger LeCoultre @ Jaeger LeCoultre.

https://content.presspage.com/uploads/2085/1920_2023-jaeger-lecoultre-thestellar-odyssey-dubai-expo-16.9.jpg?10000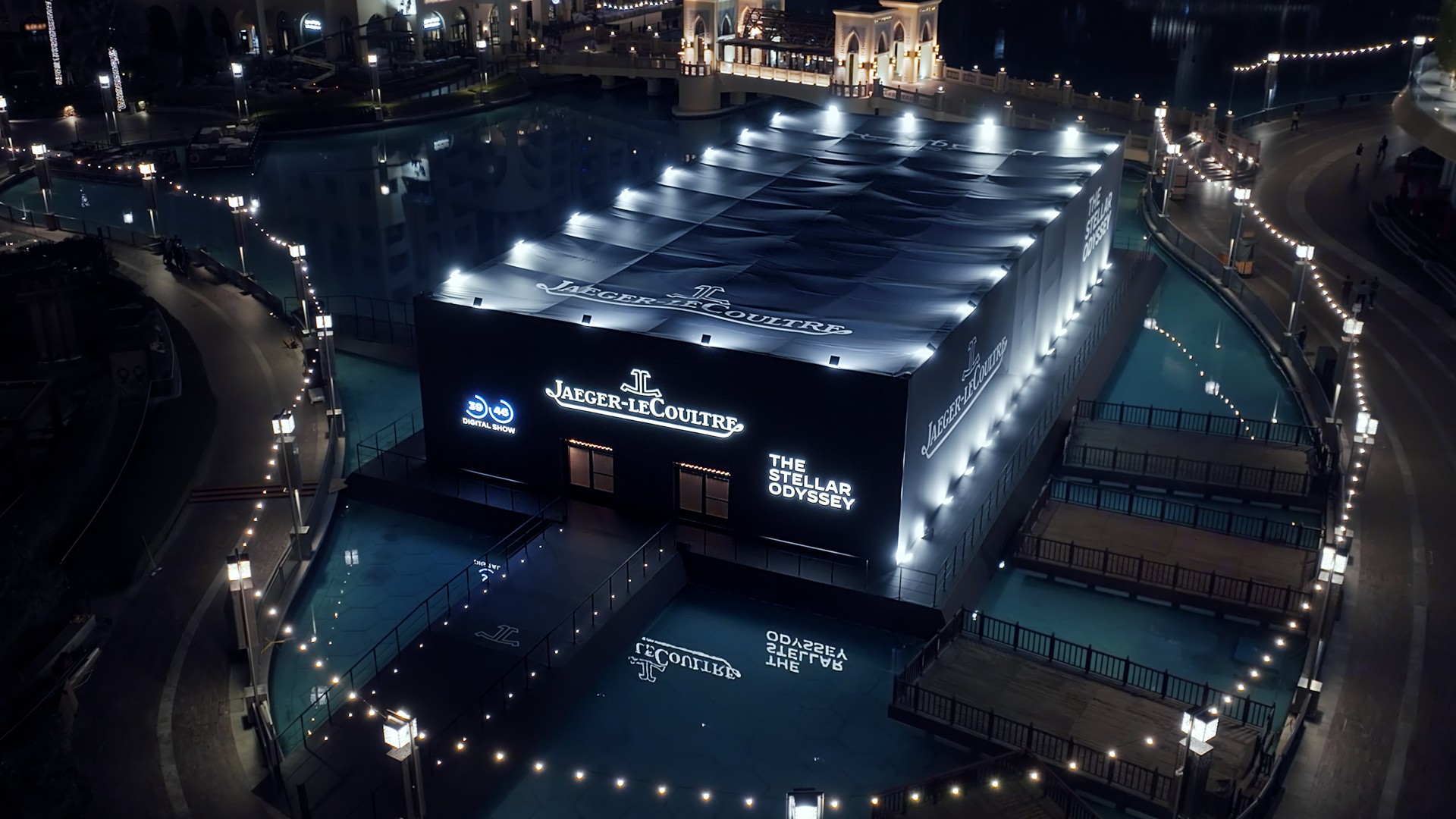 "The Stellar Odyssey is a deeply immersive experience, inviting you to explore the wonders that we can observe in our night sky and their symbiotic relationship with the art of watchmaking," said Catherine Rénier. "Because the ancient cultures of the Middle East played a seminal role in the origins of time measurement, we are truly honoured to begin the world tour of this exhibition here in Dubai."
Showcasing a careful curated selection of the Manufacture's most remarkable historic timepieces as well as its most recent celestially-inspired timepieces, the exhibition features multi-media installations that will take visitors on a virtual journey to the cosmos. It translates the wonders of the celestial world into art installations and multi-sensory experiences, while the Atelier d'Antoine, named after the Maison's founder, Antoine LeCoultre, shares watchmaking know-how through hands-on educational workshops based on the Stellar Odyssey theme.
In the heart of the main pavilion beneath a geodesic dome, an immersive digital show takes visitors on a virtual journey through space and time, transporting them through infinite space and 13.7 billion years of time to reveal the mysteries of the cosmos in five episodes – from the origins of our known universe to the present day.