Source:  Images and content by Jaeger LeCoultre @ Jaeger LeCoultre.

https://content.presspage.com/uploads/2085/b8aefcbc-2c1a-4336-945d-15ef3c536f86/1920_jaeger-lecoultremadeofmakersninametayer5.jpg?10000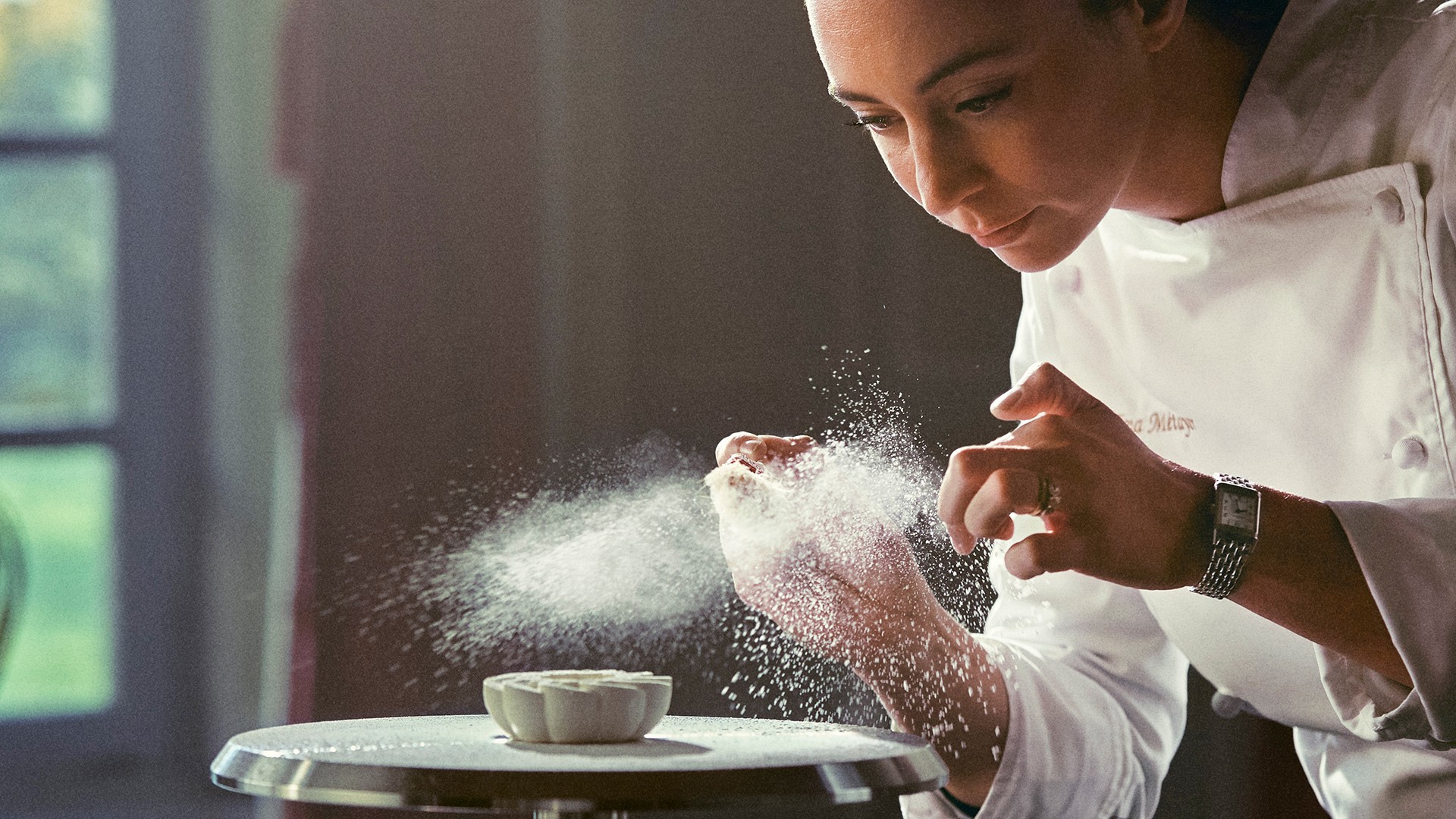 For her new pastries, which will be offered to Jaeger-LeCoultre's guests at Watches and Wonders 2023 and served in the 1931 Café around the world during the coming year, Nina Métayer interprets the harmony of the Golden Ratio in a fresh and contemporary way, through proportions, shape, symmetry and colour – a tribute to the 'divine proportion' that defines the design of the first Reverso that was born in 1931. With their eye-catching forms and evocative names – Spirale de Noisette, Ellipse de Sapin, Étoile de Cassis and Carré au Miel de Forêt – each creation is infused with ingredients from the Vallée de Joux. The flavours and scent of hazelnuts, honey, pine, chestnuts and blackcurrants subtly evoke the natural harmony and beauty that surround Jaeger-LeCoultre's home in the Swiss Jura mountains.
"Harmony in everything is, and has always been, a blend of mathematics and poetry. It's a balance to which nature has long held the secrets – and a deep belief that Jaeger-LeCoultre and I share and apply to our work. This is the approach that I took when creating my four new pastries that pay homage to the Golden Ratio," says Nina. "The creative spirit also understands that aesthetics has an impact on what we feel – so the visual forms of my pastries influence the perception of flavour: it's the promise of unleashing poetry from the first bite."