Source:  Images and content by Zenith.  See the original article here - https://pressroom.zenith-watches.com/2022/12/05/an-exhilarating-end-to-extreme-es-second-season-at-the-energy-x-prix-in-uruguay/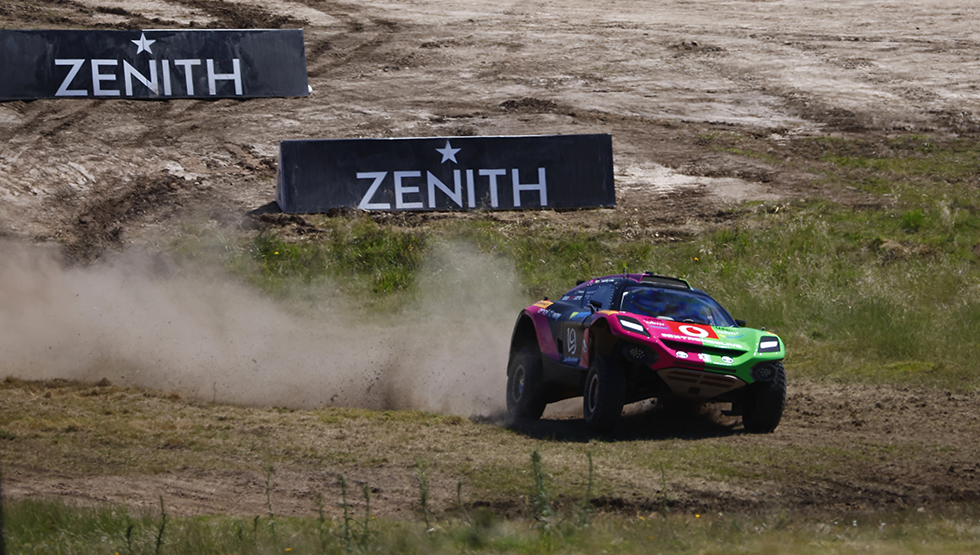 After five races in four countries across three continents, the second season of Extreme E has come to a spectacular close. The Energy X Prix in Uruguay marked the final showdown for the teams to clinch the championship title of the electric rally's sophomore season. The second race to take place in South America, the Uruguay Natural Energy X Prix provided a completely new terrain for the final Extreme E showdown of 2022.
Set on the outskirts of Punta del Este overlooking the Atlantic Ocean, Uruguay was a natural choice for Extreme E as a country that's leading the way when it comes to renewable energy production and electrification. Uruguay currently generates over 98% of all electricity from renewable sources, primarily wind and hydropower. Extreme E is committed to promoting the switch to electric vehicles and decarbonising transport, which is also a primary focus of the Uruguayan government as the next step in its renewable energy journey. Much like Uruguay, Extreme E is actively trialling new renewable energy sources onsite to reduce the need for fossil fuels.